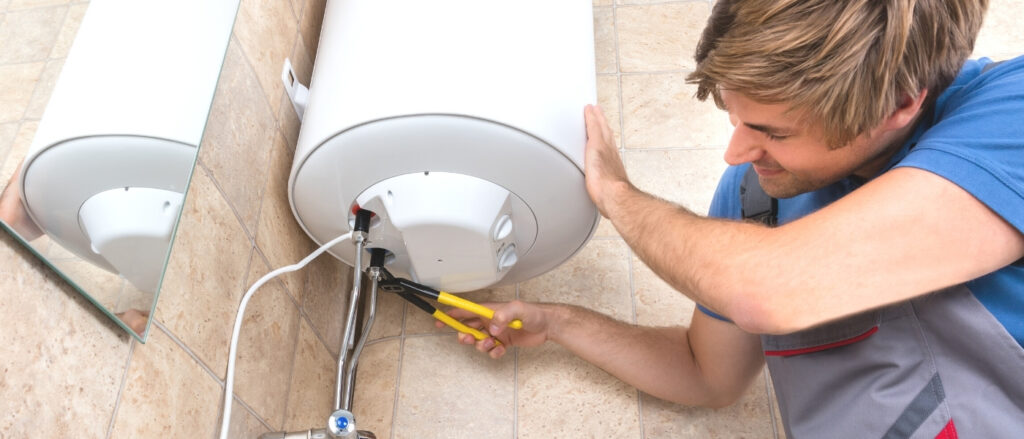 Are you buying a new boiler? If so, you might be overwhelmed by the options available on the market that you can get easily confused. Buying a new boiler is a hefty investment so you want to make the right choice first time round.
But how do you make an informed decision? The answer is simple. You start looking at the factors that can affect what type of boiler your property needs and what works for you from a financial perspective. One crucial factor to consider is the city or town you live in. This will determine the choice of boiler you should go for. Let's take a look.
Type of Water
Every city or town has a different type of water. Some cities have water with high salt content also known as hard water. Hard water can negatively affect the boiler and its efficiency. You need to choose a boiler that can tackle the effects of hard water. It should be easier for you to get a power flushing service in your city if it has hard water.
However, some cities have soft water i.e., low salt content. This reduces the chances of sedimentation making it easier to maintain your boiler. Some boilers brands like Viessmann are much better at dealing with hard water, so if you are living near the coast, such as Dorset, then we recommend looking at boiler models and brands that are more effective at dealing with hard water and limescale.
Type of Fuel
The choice of boiler will also depend on the type of fuel most used in your city. Some cities have gas main lines connected to homes. In such cities, using a gas boiler is beneficial. But if such is not the case, you might have to choose an LPG or oil boiler. Also, if you live in a city where it is difficult to transport gas or oil, you can choose an electric boiler.
For example, when it comes to gas or LPG boilers you can go for boiler brands and models such as a Valliant EcoTEC Plus 825 or Ideal Vogues max C26. If you want to use oil as your fuel, you can choose a boiler such as Grant VortexBlue Internal Sealed System 26 or Vortex Eco External System 21-26.
Type of Property
The type of properties in a city will also determine the type of boilers available. Some cities have older, properties whereas some cities have a bit more modern construction such as flats and apartments.
If you live in an old property, which often has a bit more space, you can choose a system or regular boiler. But with a modern property, you can choose combi boilers, as these are compact and don't rely on water tanks.
Weather
The weather of the city will also determine the choice of boiler. If you live in a city that has long summers and shorter winters, a smaller capacity boiler would be a great choice, and vice versa.
Average Household Income
The average household income of families in the city will also determine the choice of boiler. Based on how much you earn and what disposable income you have available, will affect your choice of boiler. That being said, in some areas of the UK heating companies offer prices which are suitable to their area, so it is not always the case that you will be charged the same in Birmingham or Swindon as you would in London.
Boilers are a hefty investment and if you intend to pay the whole price in one go, you need to have adequate monthly savings. However, most of the boiler installation companies give you financing options.
Choosing a boiler in Birmingham
If you need a boiler installation in Birmingham, your choice of boiler will be impacted by several factors that are typical to this city.
Type of Water in Birmingham
As mentioned above, the type of water in a city will determine your choice of boiler. Lucky for you, Birmingham has soft water. This means there will be less chance of sedimentation and sludge development making it easier to maintain your new boiler. Brands like Worcester, Valiant, or Ideal are great for soft water. Are all brands we are able to offer for a Birmingham install.
Temperature in Birmingham
Temperature or the weather of the city is also a determining factor. When it comes to Birmingham, the summer is short and comfortable. But the winters are long, harsh, very cold, and windy. The lowest temperature in Birmingham during winter is usually 1°C. It rarely goes below -5°C, but for all things considered that's pretty cold.
You need to choose a boiler that will be able to work at its highest capacity during the winter, especially if you combine this with a big property, as the need to expel a lot of heat is going to be a more important requirement than it would down south,
Average Income in Birmingham
The average income of a Birmingham household is about ₤14, 053 yearly after tax and housing costs. This leaves only ₤1, 171 per month as saving or money for extra expenditure.
Now, as you know a typical new boiler and installation will cost you around ₤2,000. So, make sure you have enough funds for the boiler you want to purchase. Or, it might be that you just have to look at a lower priced boiler such as an Ideal boiler, but taking into account all the factors mentioned above when making this decision. You can choose a boiler brand and model such as Valliant ecoTEC plus Combi at a price point of ₤891.90 inclusive of VAT or you can choose a Viessman Vitodens 050-W at a price point of ₤825.60 inclusive of VAT.
Type of Properties in Birmingham
In Birmingham, most people live in flats, apartments, small to medium-sized homes. For such properties, a combi boiler is a great choice because of its compact size.
The combi boiler doesn't need any extra hot water tank or feed. So, it can be easily installed in a kitchen cupboard.
You can go for a boiler brand and model such as a Valliant ecoTEC Pro Combi, or Worcester Bosch Greenstar 25i Combi. These boilers have the perfect capacity for a small-sized home in Birmingham.
So, if you are interested in buying a new boiler installation in Birmingham, we suggest getting in touch with us at Boiler Choice. We offer a simple questionnaire that considers all such factors to help you choose the right boiler, such as the factors mentioned above.