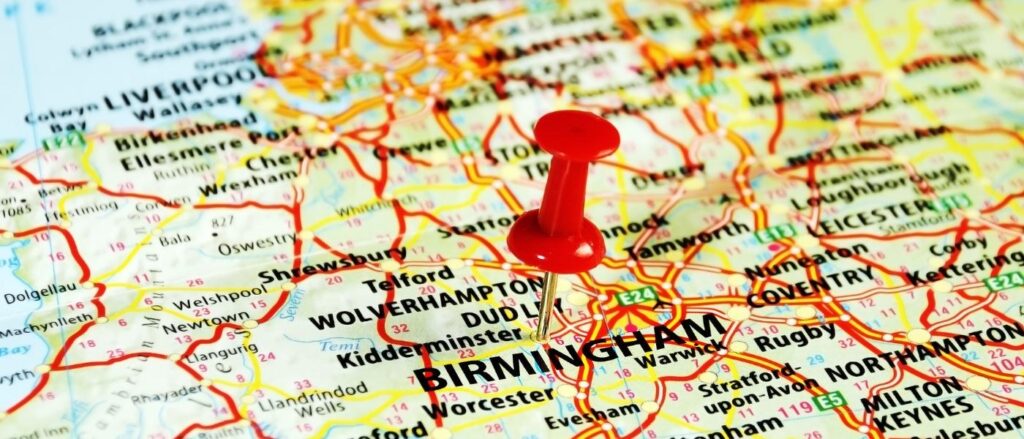 As Birmingham is one of our main areas of operation, we thought it would be helpful to write up some key info, for any future homeowners, tourists, or even boiler specialists like ourselves. Let us know in the comments if we have missed anything worth doing in Birmingham, or interesting facts we could have included.
Birmingham Key Info
Being the second-largest city in the UK, Birmingham has always been a huge part of history. Since the first weekly market began in 1166, several merchants and traders started coming to this city for business. Today, you can find numerous companies involved in different industry sectors, which include us as one of the finest boiler installation companies in the city.
And just like Birmingham, we also had a humble beginning in this business sector. We not only worked with residential and commercial properties but also provided our services on sites of national and historical interests. Our team has always maintained a good reputation in the city for providing the highest quality Birmingham boiler replacements.
Top Place to Visit
When you come to Birmingham whether for business or pleasure, don't forget to visit some of the finest historical gems of this city.
Birmingham Museum and Art Gallery: Opened in 1885, this museum and art gallery has quite a complicated boiler system. But when you are a tourist, that is the least of your concern. Birmingham Museum and Art Gallery offer several historical displays along with archaeological displays too. So, go back into old times with the Birmingham Museum and Art Gallery.
Victoria Square: Don't forget to visit Victoria Square. You can find the town hall that was built in 1832, two memorials; one for Queen Victoria and the other for James Watts is worth exploring.
National SEA LIFE Centre: This is one of the most visited places in Birmingham. With more than 60 displays for marine life, the National SEA LIFE Centre one we absolutely loved taking the family round.
St. Philips Cathedral: This is the third smallest cathedral in England and was built in 1715. This is another must-visit.
Top Websites for Boiler installers in Birmingham
When you are a plumbing and boiler installer specialist in Birmingham, it is always wise to have good supplier contacts in the area. Over the years we have certainly built good relationships with numerous suppliers in the city allowing us to provide the highest quality of services.
Supplying: The most in-depth range of boiler parts, plumbing, and heating.
Supplying: Plumbing, Bathroom, Electricals, and Spare Parts.
Supplying: Plumbing parts
Birmingham has got a lot to offer. Whether you are a homeowner, tenant, tourist, or business, you will find something of interest in this city. We hope that you now have basic information about this city making it easier for you to stay in this amazing city!