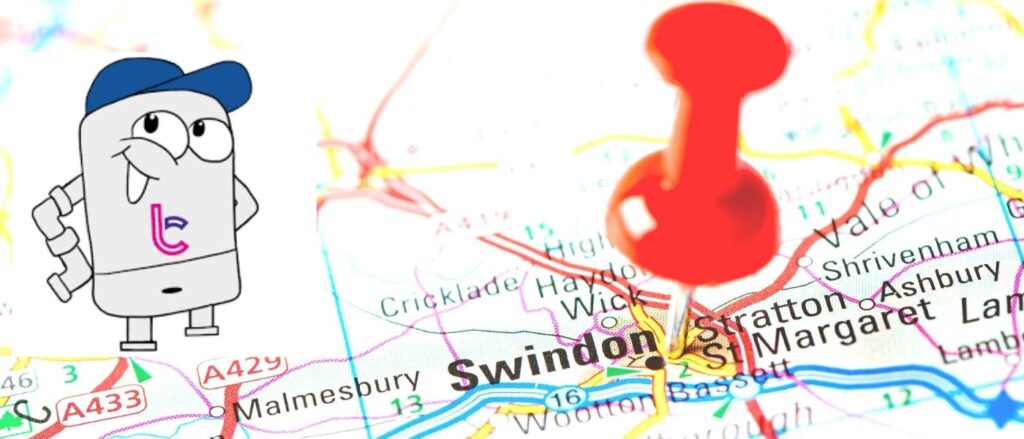 Though Swindon came into existence as a small town, it grew and became a hot spot for independent traders and businessmen to set up their trades providing products and services. This includes our boiler installations in Swindon. The most important development in Swindon was the start of the weekly market giving new opportunities to bring their products and services to customers in the town.
Boiler Choice- Swindon Key Info
Today, we make the most of these opportunities. We have been providing our plumbing and Swindon boiler installation services for years to residential and commercial properties. We are sure if you visit Swindon, you will also find something of interest.
Top Places to Visit
When you are in Swindon, whether for business or pleasure, don't forget to check out some of the best places listed below.
The Steam Museum: If you want to go back in time and learn about the railways, their engineering, and how assisted the industrial revolution, don't forget to visit the Steam Museum. You will get to learn about all the people who made it possible to transform the transport system of the United Kingdom. (Address: Fire Fly Avenue, Swindon SN2 2EY England)
The Museum of Computing: If you want to know how our journey into the current digital world started, then you must visit the Museum of Computing. You can learn a lot about gaming, virtual reality, and digital computing, how everything started. You can explore early computer systems and get a complete experience. (Address: 6-7 Theatre Square, Swindon SN1 1QN England)
Lydiard Park: This is a hidden place in Swindon that will give you a chance to spend some quality time with your family. Take a tranquil walk in the park or just have a small intimate picnic with your loved ones. (Address: Lydiard Tregoze, Swindon SN5 3PA England)
Swindon Designer Outlet: Now, if you are into shopping for big brands and labels, then Swindon Designer Outlet will not disappoint you. You will find big brands of several industrial sectors. So, don't forget to shop at this designer outlet. (Address: Kemble Drive, Swindon SN2 2DY England)
Although, there are many more exciting places in Swindon to visit these a must-visit. So, don't forget to check out everything that Swindon has to offer.
Top Websites for Plumbing and Birmingham Boiler Specialists
As a boiler and plumbing specialist, we have collaborated with several suppliers in Swindon. We hope this information will help you when you need some high-quality supplies.
Supplying: Plumbing, pipes, heating, drainage, and parts
Address: Unit 31A-31B Techno Trading Estate, Bramble Road, Swindon, GB, SN2 8HD
Supplying: Bathroom supplies, spare parts, and plumbing supplies
Address: City Plumbing 40 Westmead Drive Swindon Wiltshire SN5 7YT
Swindon has been the centre of new business opportunities for several years. But this city has new opportunities for individuals too. We hope this information will help you enjoy Swindon and learn something new about history!