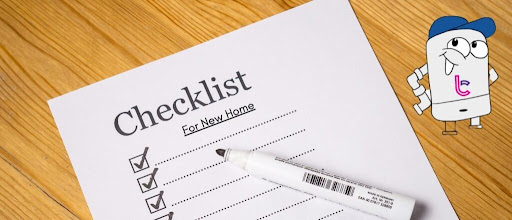 Buying a new house is one of the most exciting moments people can experience, but it can also be one of the most stressful, too. Such an important investment demands full attention to detail, especially to one of the most expensive appliances in your new home – the boiler.
If you want to avoid a nasty surprise, or just to be aware of a big expenditure, then it's helpful putting your detective hat on and answering several questions.
In a Rush? Key Takeaways
A boiler's appearance and age can give a good indication of whether you need to buy a new one or not. 
Review the boiler's service history, and ascertain the type of boiler. A boiler that has been properly (and routinely) serviced is likely to be in better condition than one that hasn't. 
Identifying the boiler's make and model will enable you to look up reviews of the boiler online and find out, for instance, whether it's known for being reliable or not..
✔️ What Does the Boiler Look Like?
The first task of your investigation seems pretty obvious: a visual inspection. A nice-looking boiler in a tidy cupboard won't raise your eyebrows. However, you should look closer and check for any signs of leaks, dampness, rust and even for patches of fresh paint. They can be an indication of a faulty boiler that might need fixing or replacing.
The age of the boiler doesn't determine if it needs replacing or not but it gives you a good idea of what to expect and to look for. A well-maintained unit can last fifteen years and upwards on some occasions.
On the other hand, a five-year-old boiler that hasn't been looked after properly could be in store for a replacement if the issues aren't solved on time. But, in general, the older it is the more likely it will need replacing. Who knows, you might be lucky and enjoy the fact that a recent boiler installation still holds the original manufacturer's warranty.
✔️ What is its Service History?
As just mentioned, adequate servicing once a year according to engineers and manufacturers is essential to extend the life and the efficiency of a heating system. The previous owner or the estate agent should be able to tell you when the boiler was last serviced.
In fact, you might even be able to see it on a sticker on the unit itself. In some cases, the buyer and seller agree on a boiler service to be done just before the sale. It's definitely worth enquiring about this if you're uncertain in any way.
✔️ What Type of Boiler is it?
Every household has different demands and this means that the perfect heating system doesn't exist. The most popular choice in the UK nowadays is the combi boiler as it is the most efficient and compact.
The particular type of boiler could give you some valuable clues about other aspects of your potential new home. For instance, the absence of a combi boiler could translate as a household with low incoming water pressure.
If you want to know more about the pros and cons of the different types of boilers take a look at our article The Difference Between Three Types of Boiler: Combi, Heat Only and System.
In general, a combi boiler is the most efficient approach to provide hot water and warmth. But they are not all flawless. The best way to find out if a particular boiler is going to help you save money in the long run through lower energy bills is to look for its energy efficiency label.
This sticker was introduced by the European Union in 1995 to help customers see how efficient an appliance is, and as an attempt for the manufacturers to compete for the most economical and environmentally-friendly product.
✔️ What is the Make and Model?
Knowing the make and model will provide you with useful information you might not have been able to get from the seller, like production year or energy consumption. It will also help you to search for reviews on the internet, the availability of spare parts, and to start arranging a potential insurance or care plan.
✔️ Where is the Boiler Installed?
The location of a boiler often dictates how efficient it is and how easy it is to access when needed. Sometimes, you can find them near the bathroom as it is normally here where most of the hot water is needed. Alternatively, and this is particularly common with combi boilers, you might find the boiler located in a kitchen cupboard.
But you can also encounter old systems taking a lot of space in a big cupboard, or in a cold and far-off corner of the house where it's likely to suffer from frozen pipes. Starting from scratch with a new installation in a more convenient place will solve practicality, efficiency and safety issues.
Remember, that it's always a good idea to ask a professional to check on the boiler general state for your peace of mind.
What About Selling Your House? (And Therefore Your Boiler)
Everything said so far applies to the seller too. If you have your house up for sale, it will help to quickly deal with any rust or dampness you may encounter near your boiler, as well as sharing the service history with a registered engineer.
Legally, sellers have no obligation to have a boiler serviced before they sell, but by doing so you will surely avoid any future complaints or claims from the new owners if they have to get a new boiler installed.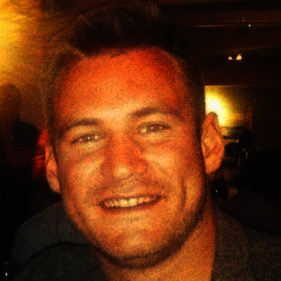 Boiler Choice Director & Founder
This blog was written in collaboration with Eddie Scoffin, the founder of Boiler Choice. Eddie has been installing boilers for over a decade. With a passion for excellence and customer satisfaction, Eddie's leadership and expertise have been instrumental in the success of Boiler Choice. His commitment to making the boiler installation process hassle-free for customers has earned him a respected reputation in the industry.