Boiler in bathroom regulations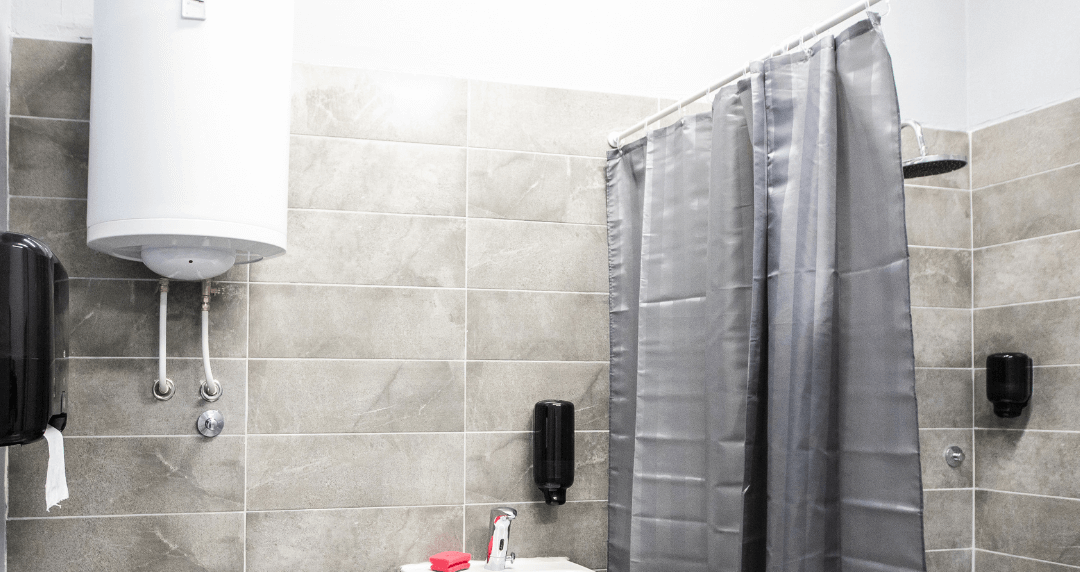 There are numerous reasons why homeowners and landlords might want to install a boiler in the bathroom. All other locations in your house could be inappropriate. With a boiler in the bathroom, you might get hot water much faster or perhaps you simply want to keep the boiler out of sight. Whatever the case, it is highly important that you adhere to specific regulations put in place regarding boiler installations in the bathroom. 
The bathroom often has good drainage systems and waste pipes making the installation process straightforward. As such, you might be wondering why strict regulations are put in place. We will explore that in detail but simply put, constant spills and splashes occur in the bathroom therefore having an electric appliance such as a boiler can be quite risky.
Flue Regulations Regarding a Boiler in The Bathroom
Just like the kitchen, there are also regulations on the flue positioning when a boiler is fitted in a bathroom. 
Manufacturers will have instructions on how to install the flue for their specific boilers but there are also legal regulations.
The boiler flue should always safely exit the bathroom and there should be some distance between the boiler and any windows. 

In addition, there should be some considerable distance if your flue is directed at a public walkway or a neighbour's windows and doors.
Different Zones for a Boiler in the Bathroom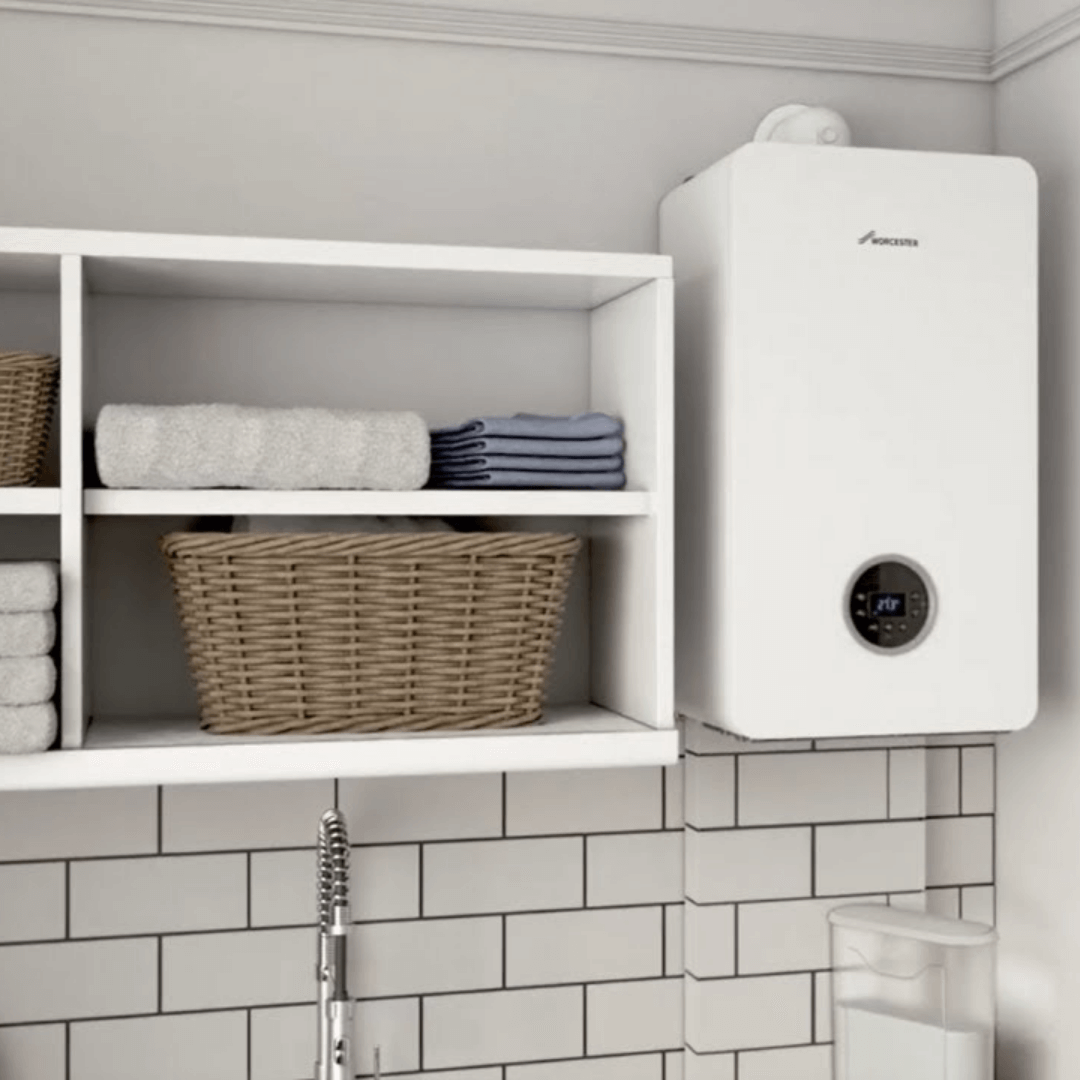 For easier understanding, bathroom regulations split the bathroom into zones. These are essentially areas where your bathroom can or cannot be fitted. There are 4 Zones, Zone 0, Zone 1, Zone 2 and Zone 3. 
The zones represent an area in the bathroom that catches water, an area that is likely to catch water and an area that is least likely to come into contact with water. 
Zone 0 is the area inside a sink, bathtub or shower tray. These are areas that catch water easily therefore your boiler should not be anywhere near Zone 0.

Any area above Zone 0 by 2.25 metres is Zone1. Let us take a bathtub as an example. The bathtub itself would be Zone 0. 2 metres above it would be Zone 1. A boiler cannot be installed in Zone 1 as the likelihood of coming into contact with water is still high. With a boiler in this range, you might make contact with wet hands or any other body part and risk electric shock.
Zone 2 is 0.6 metres outside of the perimeter of Zone 1. Still using the bathtub as our demo, 0.6 metres outside its perimeter and 2.25 metres up from the floor is what would be considered Zone 2. Installation of a boiler can not take place in Zone 2 as the likelihood of catching water is still reasonably high.
Anywhere outside Zones 0, 1 and 2 is considered Zone 3. This is the safe zone where you can install your boiler. While it is understandable that not all bathrooms are designed the same, this is a general guideline meant to maintain the safety of the homeowner. 
Other Regulations Impacting Your Boiler Installation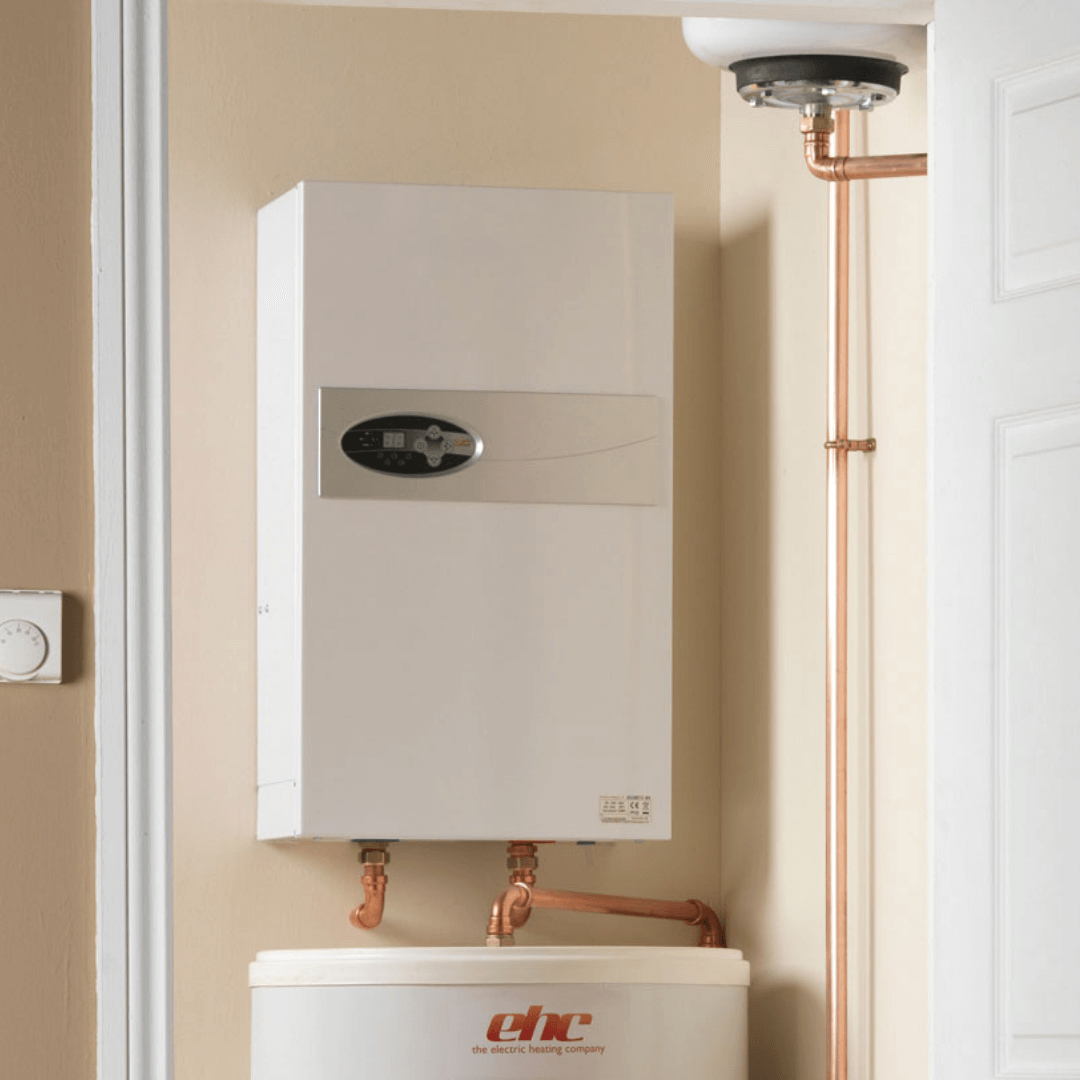 Some of these regulations might not be actual laws but they are from manufacturers. It is still important to adhere to the regulations by the manufacturer lest you waive your warranty or guarantee. 
In most cases, manufacturers state that:
 A boiler installed in a bathroom should be housed in a cupboard, away from water sprays and damp. 

Additionally, there should be enough clearance between the top of the boiler and the cupboard. There should also be enough clearance between the bottom of the boiler and the cupboard. 

Air circulation is important especially for gas operating boilers that require oxygen for combustion. As such, the bathroom

should have good should good

air circulation for the boiler. 

Accessibility is also critical therefore you should factor in the space required for your boiler to be repaired or serviced by a gas safe registered engineer. 
These regulations would make the boiler installation in the bathroom seem impossible but if you have the space, you should consider it or at least look at the pros and cons.
Pros and Cons of Installing a Boiler in the Bathroom
Pros
There are a few reasons that make the installation of a boiler in the bathroom appealing. For example, 
If you have a system or conventional boiler, having the hot water cylinder in the bathroom could ensure you get hot water quicker.

The boiler is generally out of sight in other areas such as the kitchen.

You can use the same cupboard to store items such as towels.
Cons
Some of the drawbacks to installing the boiler in the bathroom are:
There are very strict regulations regarding the installation of a boiler in the bathroom.

The boiler has to be installed on a wall therefore your options might be limited.

There is a safety hazard element involved when an electric appliance is installed in a typically wet area.
Hiding a Boiler Installed in Your Bathroom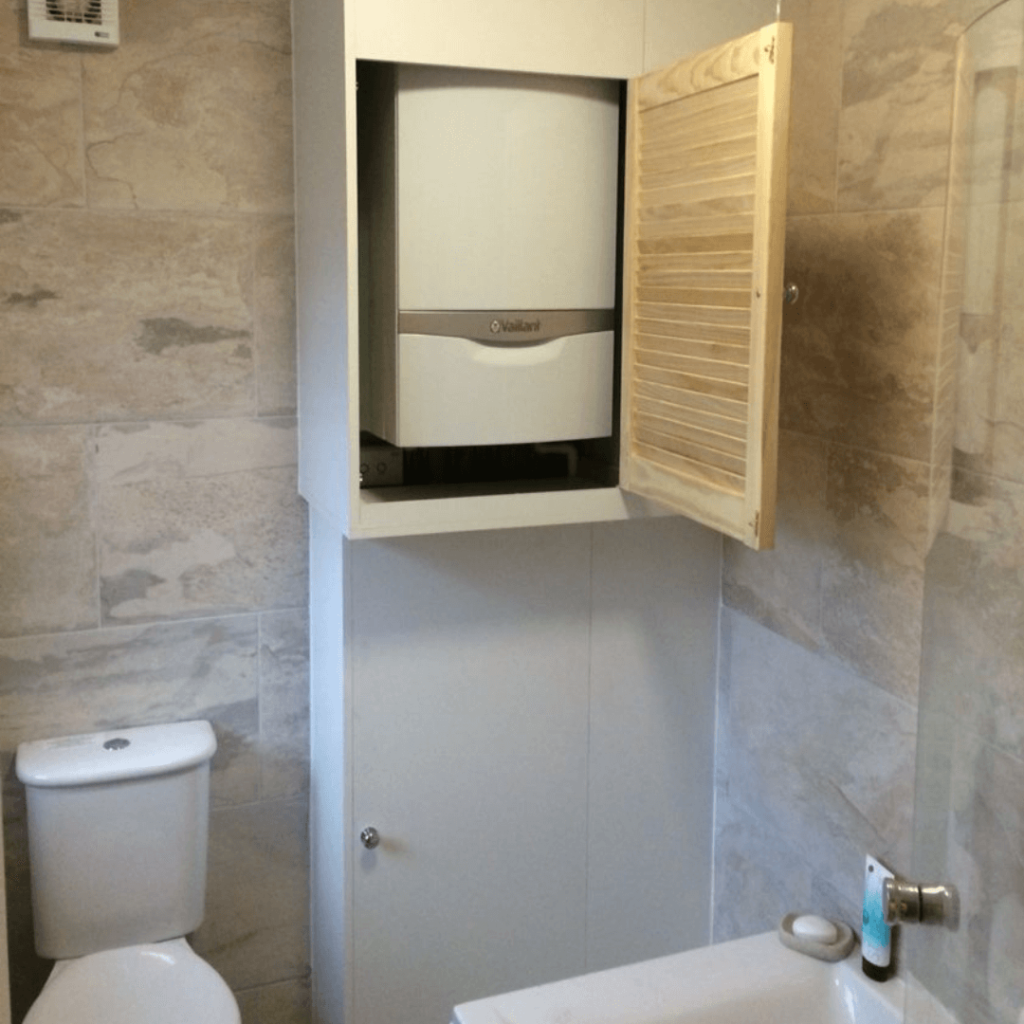 It is a well-known fact that having a boiler in your bathroom could impact the value of your home. It is not the most pleasant thing to admire therefore you should conceal it in a cupboard regardless of the manufacturer's requirements.
You can mesh the colour scheme of your bathroom by painting the cupboard the same colour as the walls or flooring. Be sure to check that the air circulation remains consistent and the boiler is still accessible to a heating engineer.
Installing a boiler in a bathroom is not uncommon but there are very strict regulations in place. The legal requirements are designed such that there are areas (Zones) that you cannot fit your boiler. Bathrooms are largely wet spaces, therefore having an electric appliance such as a boiler makes it prone to damage. You also risk serious bodily harm from electric shock. 
It is imperative that the regulations are adhered to as they exist for your safety. If you are looking to install a boiler in your bathroom, then Boiler Choice is your go-to installer in the West Midlands. All the heating engineers are Gas Safe registered and have installed boilers in the bathroom while respecting the regulations.