Before buying a new boiler, you should find out if it has a manufacturer's warranty. Most boiler manufacturers provide at least a one-year warranty against manufacturing defects. Most boiler installation companies like us at Boiler Choice will replace your boiler without hesitation if you are having issues because they will be able to secure a reimbursement directly from the manufacturer if it is within the warranty period.
The difference between a boiler warranty and guarantee
A warranty is a promise made by one party to another on a specific condition, such as a product's quality or expected lifespan, will be met. If a product fails to meet the terms of its warranty, it can usually be repaired, returned, or replaced. 
The same is true if a merchant guarantees a product feature. Ultimately the distinction between a warranty and a guarantee is mostly a matter of wording and will depend on the manufacturer.
Do you get a guarantee with a new boiler?
Most boiler manufacturers go above and beyond the required guarantees and warranties.  A one-year guarantee is standard on all boilers, however, it can be extended. In fact, many boiler manufacturers and distributors provide boiler warranties and guarantees ranging from 7-12 years cover (occasionally even 14 years).
There is also something called the 'Consumer Rights Act of 2015' which protects you in practically all your purchases. According to the law, after 30 days, the consumer may request a free repair or replacement and a price reduction if the repair becomes unsuccessful.
Furthermore, Suppose a defect occurs between 30 days and 6 months. In that case, it is considered that the product was given with a pre-existing fault unless the supplier shows evidence that their product was fault-free at the time of installation.
In other words, if you purchase a new boiler, you are guaranteed that it will be replaced or fixed within the time frame specified in the Consumer Rights Act. Although, manufacturers of boilers typically provide boiler warranties or guarantees that go beyond what is required by law.
Does my boiler have a warranty?
All boilers come with a standard one-year warranty, which can be extended depending on the model. Unfortunately, even the best boilers fail from time to time, so understanding the warranty is critical so you can save money.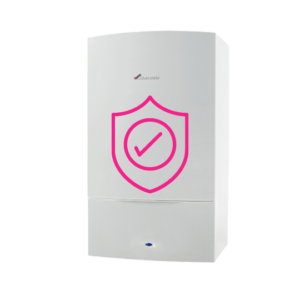 If your boiler breaks down, check with your local installer if the boiler warranty covers any work performed. Can your boiler be repaired under warranty? Check your papers to see how you can file a claim. 
The warranty may be on your receipt, in an email, or as a separate pamphlet. The papers will also specify how long the warranty is valid and what you are entitled to, such as a repair, refund, or replacement. 
The steps for getting a warranty may differ depending on the manufacturer. When filing a claim, you'll typically need the following :
Proof of purchase, which is usually a receipt indicating where and when you purchased the items. 

Photocopy of the warranty

Details of the problem.
How long is the guarantee on a new boiler?
In today's competitive boiler industry, boiler manufacturers have responded to market constraints by offering varying warranties on various models. In addition to the typical one-year warranty, they frequently come with extended warranties ranging from 2 to 14 years in today's market.
During the warranty period, the manufacturer would send an expert to replace your broken boiler or cover any parts or labor free of charge. To keep any manufacturer's warranty or guarantee, you need the following :
Gas Safe Engineer installed the boiler following standards

A qualified Gas Safe expert did annual boiler service

Registered within 30 days of installation with the proper boiler installation certificate

Pay a deposit before an expert arrives to fix your boiler.
You must keep the gas safety record. The manufacturer service record contains all of the service information. Remember to save all documentation, including receipts and invoices.
What is Covered Under Boiler Warranty?
Different manufacturers provide various warranty agreements. However, the guarantee will often cover your boiler's internal components, such as:
 The boiler's flue

Pump

Fault heat exchanger

PCB control
You should read the warranty documentation provided by your manufacturer to see what is covered under your warranty. Your warranty document should have been shipped with your boiler when it was first installed.
Which Boilers Have The Best Warranty?
Each boiler manufacturer establishes its own warranty policy which can differ amongst its many models. When it comes to manufacturer warranties, there is no such thing as a one-size-fits-all solution. So, which brand provides the best warranty for the money?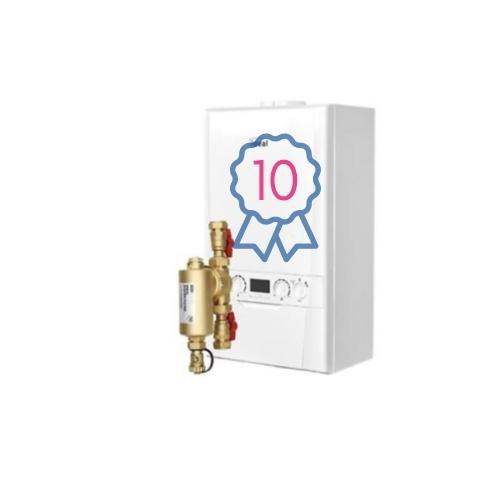 Worcester Bosch typically offers the longest warranty period, such as 12 years with their Greenstar 8000 Style Combi and Greenstar 8000 Life Combi Model. On the other hand Ideal also comes with a 12 years warranty with their  Vogue MAX C26 model.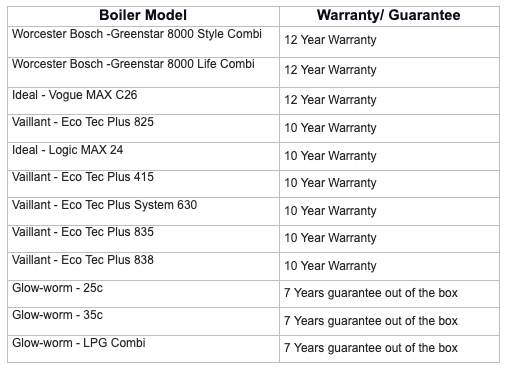 How Long is a Worcester Bosch Boiler Guarantee?
With their extended warranty option, Worcester Bosch boiler guarantees typically vary from 2 to 12 years. However, other manufacturers are also following similar warranties. 
How long do you get to register a boiler?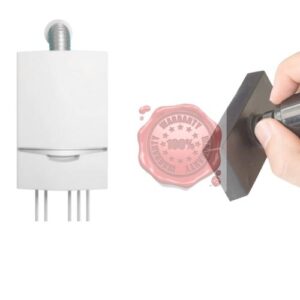 To comply with regulations, you need to notify local authorities within 30 days of your boiler installation. You also have to make sure that a certified Gas Safe engineer installed the boiler. If you have a gas installation on your property, it must come with a valid installation certificate.
What boiler choice offers
If you are looking for a new boiler installation, then at Boiler Choice we offer long warranties on a range of boilers. So don't hesitate to get in touch if you live anywhere in the West Midlands and require a boiler installation!