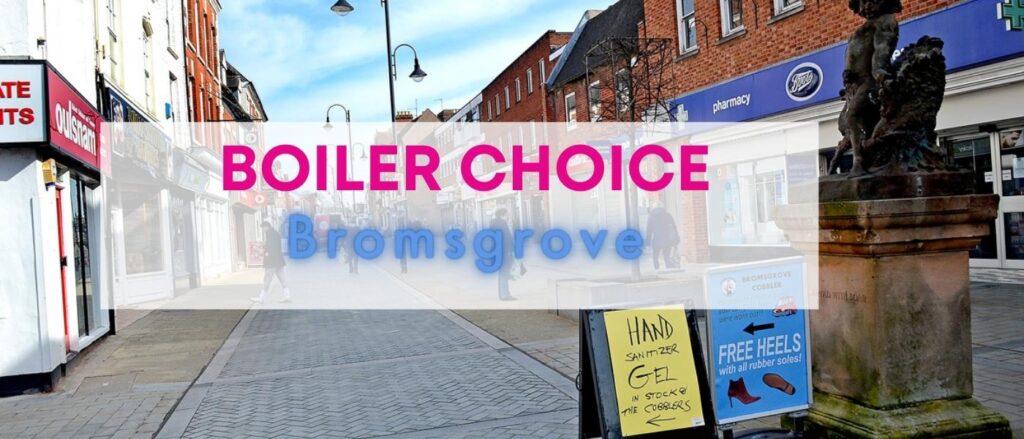 Boiler Choice – Bromsgrove Key Info
Bromsgrove Key Info
The town of Bromsgrove has always been a centre of commercial and industrial development. It was initially known for its woollen trade which further developed into a centre for automobile and industrial engineering. This has made Bromsgrove a potential market for businesses to establish themselves.
This is the reason why we have entered the plumbing industry and carry out boiler installation in Bromsgrove. Because of the industry's potential, we have grown over the years to become one of the finest plumbing and boiler service companies in the town.
Top Places to Visit
While you are in Bromsgrove for business opportunities, don't forget to check out some of the must-visit spots. You never know what you might learn!
1. Avoncraft Museum of Buildings: Want to see how people lived and worked over the last 700 years? Don't forget to visit the Avoncraft Museum of Buildings. This is an open-air museum that has up to 30 rescued homes and buildings that will transport you to another time. (Address: Redditch Road Stoke Heath, Bromsgrove B60 4JR England)
2. Sanders Park: If you want to take a stroll on pathways that give you a taste of the countryside, make sure to visit Sanders Park. Here, you can have a relaxing stroll with your family. (Address: Sanders Park Information Office Kidderminster Road, Bromsgrove B61 7JP England)
3. St. John's Church: When you are in Bromsgrove, don't forget to visit St. John's Church. This church has the remnants of the 12th century with 13th and 15th-century fabric. You can find peace and tranquillity whilst admiring the historic beauty of the church. (Address: 14 Kidderminster Road, Bromsgrove B61 7JW England)
4. Tardebigge Locks: If you want to take a solitary walk amongst the beauty of nature, visit Tardebigge Locks. These are beautiful canals with several natural spots that will provide you with a serene view. (Address: Tardebigge, Bromsgrove England)
When you are in Bromsgrove, make sure to visit these places.
Top Websites for Plumbing and Bromsgrove Boiler Specialists
When you are in Bromsgrove and a part of the plumbing and boiler service industry, having great supplier contacts will always be advantageous. Here are the suppliers that helped us.
Supplies: Plumbing, drainage, heating, and spare parts
Address: Unit 6 Aston Fields Industrial Estate, Aston Road, Bromsgrove, GB, B60 3EX
This supplier will be able to fulfil all your plumbing needs. And that's not it! Bromsgrove has got so much to offer that you will never be disappointed. We hope that this information will help you in setting up your venture.