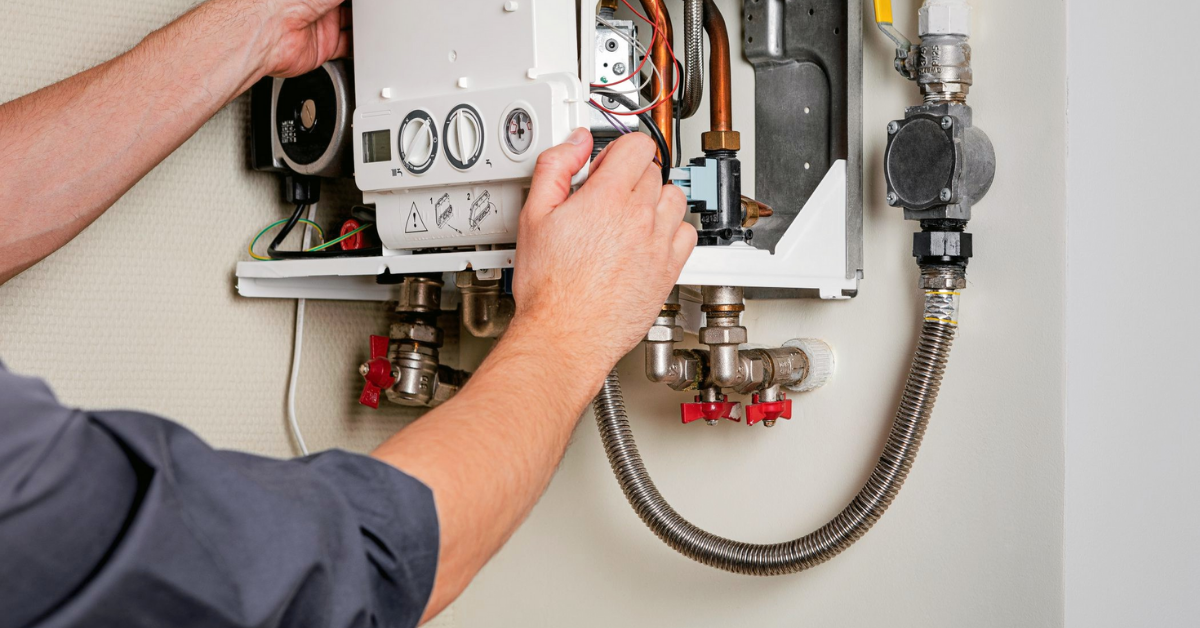 Yes, you can sell your house with a broken boiler.
There's no legal requirement that stipulates that working heat is needed within a property before it can be sold. However, there are numerous reasons why fixing a boiler or installing a brand-new boiler is a much more attractive proposition to potential buyers. Below is all you need to know about boilers in relation to selling your house.
Can You Sell A House With A Condemned Boiler?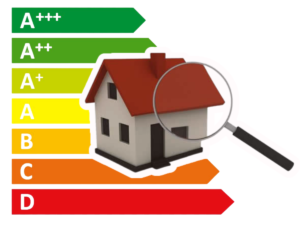 Although you can sell your house with a condemned boiler – it's not illegal – you will have to declare it to the buyer. This will usually result in a drop in the value of your house to approximately the same price as a new boiler.
Some buyers might consider the lack of a working boiler to be a positive feature, however, especially if they're planning on completely renovating the property. Although, for the majority of buyers, having a working boiler that's brand new or recently serviced is a much better option.
Firstly, a working boiler is one less thing to worry about when moving into a property, and secondly, looking at a house with a broken boiler might make buyers question what else is wrong with the property. This can result in them being put off entirely due to alarm bells ringing.
Do I Need To Have My Boiler Serviced To Sell My House?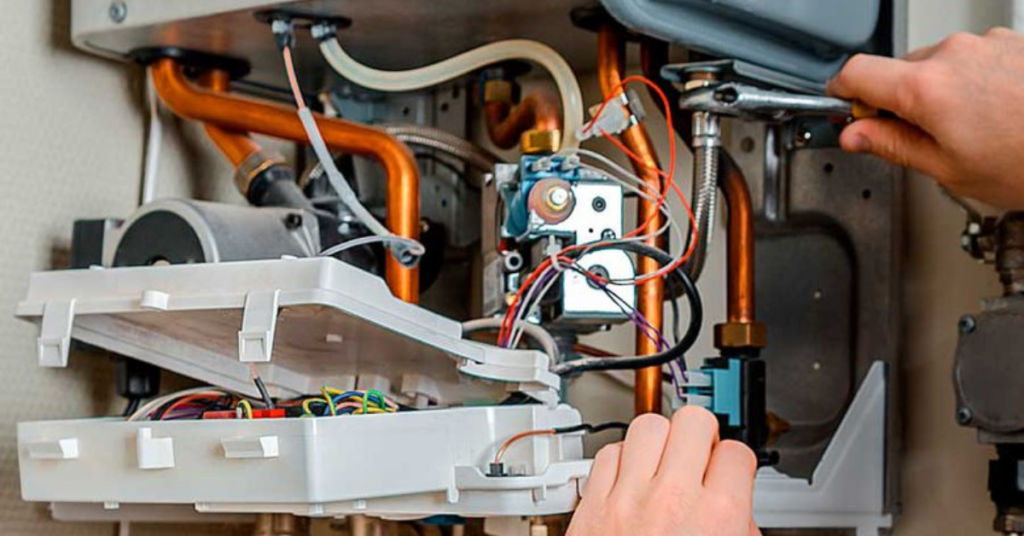 Again, you're under no legal requirement to have a fully serviced boiler when selling your house. Most buyers will have a checklist of things to look out for, and when the boiler was last serviced will be on that list.
By getting your boiler serviced, you're instantly taking one less worry away from a buyer and creating the perception of a well maintained and well looked after property.
Basically, a recently serviced boiler is a selling point and will add value to your property when compared to a home with a broken boiler.
Does A Surveyor Check The Boiler?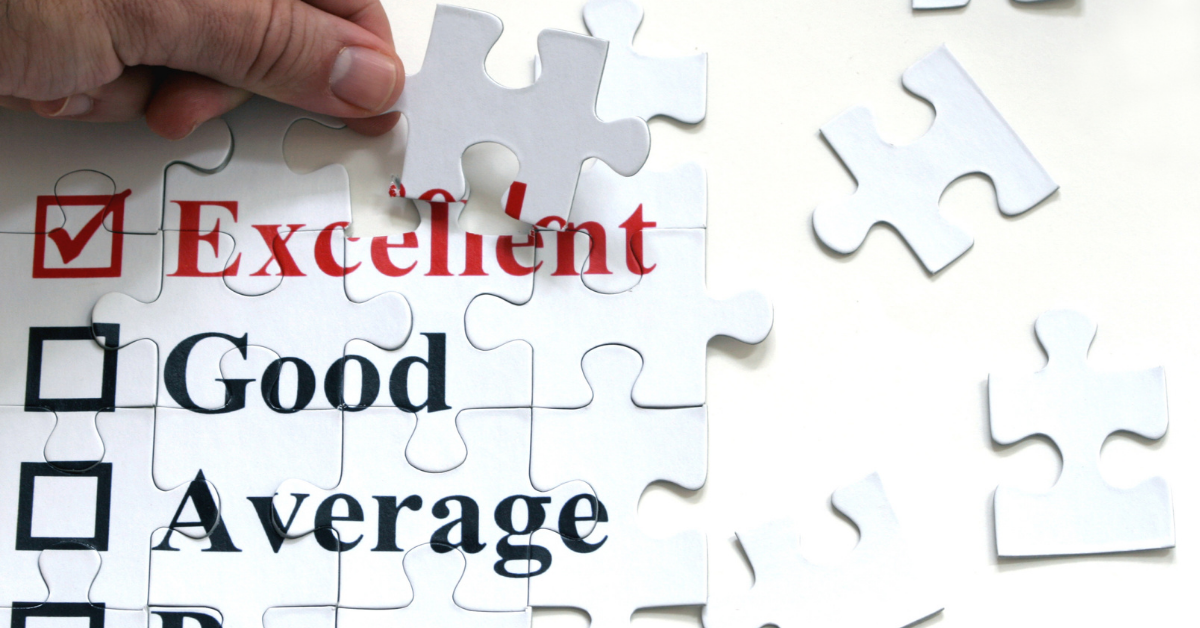 It's not the surveyor's job to test boilers when selling a house. They will, of course, ask about the condition of the boiler and find out when it was last serviced. If this was a long time ago, they will write in their notes that a professional gas and electric expert is required to check the boiler.
Note: legally, a Gas Safe registered engineer is required to undertake a full annual examination of all gas boilers and flues within your house. This is also the same for gas stoves, fires and hot water systems. A surveyor will flag up a warning if this hasn't been taking place on a regular basis.
Can You Sell A House Without Working Heat?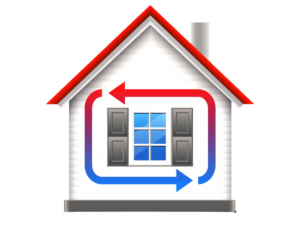 Yes, you can, although buyers looking to move in right away might be put off by the lack of central heating. Your house value will also dip due to the lack of warmth.
On the other hand, property buyers looking to renovate might see the lack of heating as absolutely fine. These types of buyers will usually be much more attracted to the property's location and corresponding land.
There are plenty of qualities to admire within a house other than the central heating. However, if you're looking to create a really warm environment for prospective purchasers to move in straight away, you'll want to ensure everything is in working order before putting the house on the market.
Is It Worth Replacing A Boiler Before Selling A House?
Although legally, you don't have to replace a faulty boiler before selling your house, it can be a real asset and add value to the overall purchase price. Providing surveyors with an up-to-date certificate of service will instantly set minds at rest and project a much more positive all-around perception of your home.
Old boilers that have been well maintained are another sign that the rest of the house has also been kept in good working order and allay fears of potential problems arising in the future.
Upon making the sale of a house, the current homeowner will need to complete a PIF (Property Information Form). This provides buyers with up-to-date information relating to the state of the house and whether features, such as boilers, have been recently serviced and well maintained.
Not declaring the state of your boiler on the PIF, if faulty, may result in the new buyer making a compensation claim if something goes wrong once they've moved in. PIFs need to be answered honestly and accurately to the best of the seller's knowledge. Not knowing that there was a fault with a boiler is no excuse if something goes wrong.
Getting your boiler serviced or even replaced before selling your house is the best way to ensure you cover all bases when it comes to providing a fair assessment. Not only is this the right thing to do, but it will also add value to your house and present a more attractive package to potential buyers – which is well worth doing for such a small cost of £50-90.  
How Long Do Boilers Usually Last?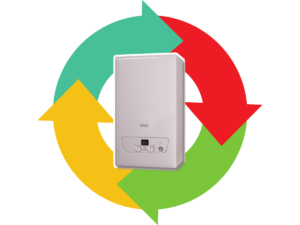 There's nothing like having an excellent boiler system that never gives you any problems, and it is one less thing to worry about around the house. Unfortunately, over time, things can go wrong. Old boilers, installed prior to 2010, aren't as efficient as more contemporary models. New tech and an ever-changing climate have changed the way modern boilers are designed.
Although regular service checks will keep on top of old boiler issues getting out of hand, buying and installing a new boiler system is certainly worth considering if you're looking to sell your house.
A new boiler will usually last up to 15 years. That's a really attractive selling point. It's an investment for sellers and ensures buyers don't have to shell out more money once they've moved in.
How Much Does A New Boiler Cost?
There are three boiler types most commonly found heating homes in the UK. These are known as conventional, system and combination. Below is more info on each boiler including how much they cost, and which type you should install if you're selling your property.
CONVENTIONAL BOILERS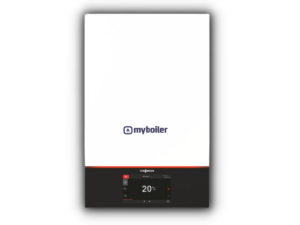 Boilers that only emit heat work with a hot water cylinder. These are known as standard or conventional boilers. This type of boiler creates a controllable supply of hot water directly to your radiators. The system they use is 'open vent' because there's usually a tank of water in the attic or loft space of a house that feeds the water cylinder that's in your airing cupboard.
Some conventional boilers can be supplied via a closed vent system where they're connected to the main water source by way of a flexi-pipe. A closed heating system uses a filling circle that heats the water when cold and fills the water cylinder to a set pressure gauge.
Cost of a conventional boiler
Conventional boilers are an affordable option and cost anywhere between £500 for a basic model to £1600 for a top of the range model. The most efficient conventional boiler should be approximate to your house size and will add to the value of your home when selling.
Benefits of a conventional boiler
If you have an existing radiator system in your house then a conventional boiler is ideal as the water pressure won't be too high. Old radiators have been known to leak when attached to 'system' or 'combination' boilers.
Conventional boilers are the most affordable type on the market. This makes them a low-cost option if you want to have one installed before you sell your property.
Problems related to conventional boilers
In the majority of conventional boilers, it's only the boiler that's placed under warrantee if anything goes wrong with the heating. However, there are a whole lot of other fixtures and fittings that might need to be changed in the event of heating problems.
SYSTEM BOILERS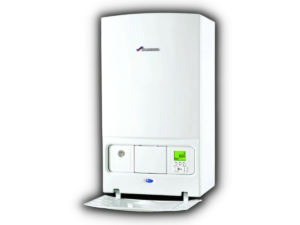 These types of boilers also feature a hot water cylinder however, where they differ from conventional boilers is that they're not open vented. This means that all the pumps and valves are contained within the boiler itself – there's no separate water tank in the attic.
System boilers are a contemporary version of a heat-only boiler and can usually be found installed next to an unvented hot water cylinder.
This type of boiler system works really well for homes that have more than one bathroom. Water cylinders are known for their high performance and the size of the cylinder will relate to the size of the house.
Cost of a system boiler
Smaller system boilers that are suitable for a one or two bedroom apartment can cost anywhere from £550 to £900 to be installed. Larger houses – from two to five bedrooms – will require a larger system boiler. Top of the range models can cost anywhere up to £1300 although they will also come with a healthy warrantee covering boiler breakdowns for at least seven to ten years.
Benefits of a system boiler
If your house requires a lot of hot water – usually if there are several people living there – a system boiler is the most efficient way to keep everyone happy.
Also, system boilers have good manufacturer's warrantees attached because all the parts are contained within the boiler itself so are easier to source and repair.
Problems related to system boilers
You need to have strong water pressure for system boilers to work to their full capacity. Weak mains pressure equals poor hot water flow rates.
System boilers will need a fair bit of space to install. This can require some imaginative thought when considering where to locate the water cylinder.
COMBINATION BOILERS (COMBI-BOILERS)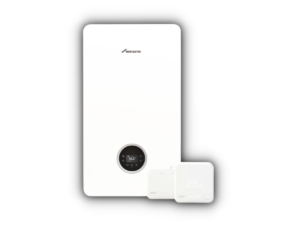 Just over 50% of boilers added to UK homes are combination boilers. This type of boiler gives you hot water from your taps and shower, as well as within your radiators and central heating system.
The system is connected to a home's cold water mains supply and features a built-in heater to provide instant hot water. The entire system is contained within one unit that doesn't require a hot water cylinder nor a separate water tank.
Contemporary combination boilers are very eco-friendly and allow you to use energy in the most efficient way possible. UK and EU rules and regulations stipulate that new combi-boilers need to have an energy efficiency rating of 92%
Cost of a combination boiler
Depending on the brand and design you opt for, the price of a new combination boiler can be anything from £600 – £1500. However, this doesn't cover the costs of installation, which can be anything up to £1000.
Benefits of a combination boiler
These are real space saving devices especially if you're replacing a large water tank that's previously been taking up room in your loft.
Combi-boilers don't cost that much to maintain. Maker's warrantees cover the entire heating functionality including any components that require replacing. Hot water is provided instantaneously from taps and within radiators.
Problems related to combination boilers
If your property doesn't have good water pressure, this can be a problem for combi-boilers. High incoming water pressure is needed for combi-boilers to be at their best.
Water pressure will also slacken when two separate hot water outlets are being used at the same time. This is especially the case when a house has an en-suite shower and a shower in a separate bathroom.
What Type Of Boiler Should I Install When Selling My House?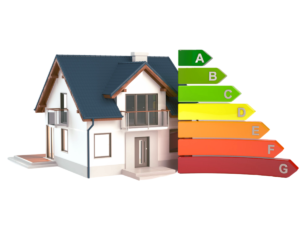 Open vented conventional boilers are best for a house with an old pipe and radiator system.
More than one shower in the house? Think about installing an unvented system boiler.
If you're working to a budget and have a broken boiler system, your best bet is to replace your boiler with exactly the same type before selling the house.
A comb-boiler often comes with the best manufacturer's warrantee certificate so works well for adding value to your home and putting buyer's minds at ease for at least 10 years.
If you're adding additional bathrooms before you sell then a system boiler with an unvented hot water tank is the most appropriate type of boiler, especially with strong water pressure.
How Much Does A New Boiler Add To House Value?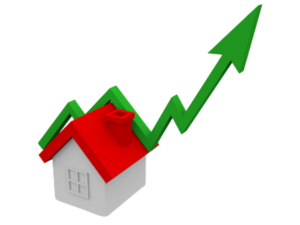 If you're wondering if you can sell your house with a broken boiler, the quick answer is yes, but this doesn't mean that you should. Servicing an existing boiler or installing a completely new system will increase the value of your property and provide a more attractive proposition for potential buyers.
It's estimated that a new boiler can add up to £9000 to your house value. This is well worth the average investment costs that shouldn't be more than £2000 for a premium model. This makes adding a new boiler even more profitable than ensuring your home has up-to-date central heating and/or newly installed double glazing.