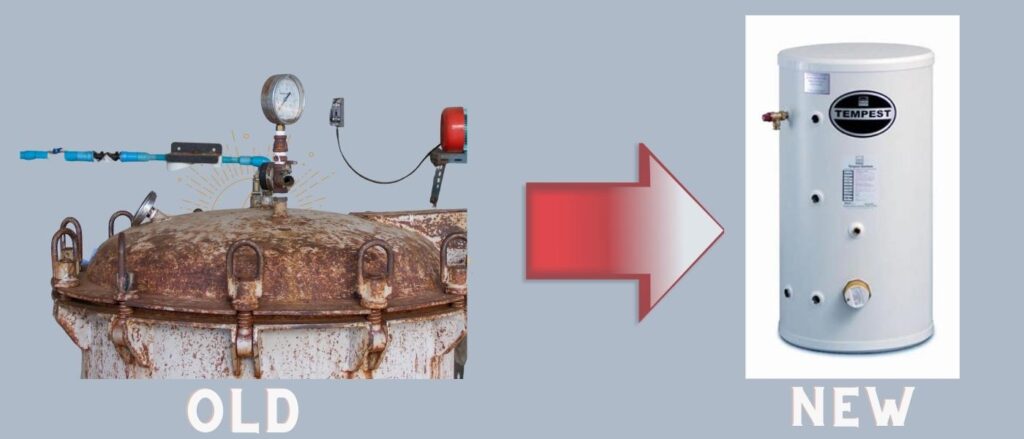 Has your boiler given you problems for a while? Or is it experiencing frequent breakdowns? Or maybe your boiler is just old and doesn't work efficiently? If so, you might want to get your boiler replaced.
Although they are meant to last for a minimum of 10 years, boilers are complicated appliances that also experience faults which may cause them to give up on you much earlier than initially expected. Replacing your old boiler can prove to be beneficial hugely for your central heating costs and efficiency. But before you replace your old boiler and opt for a boiler installation, make sure you know the types of boilers on the market so that you can make the right choice.
Most homeowners are usually unsure of whether they should get their boiler replaced or repaired. Since you are reading this post, we assume you are wondering the same.
In this blog post, we will tell you the five most common reasons that indicate you need to replace your boiler right away with a new and advanced model.
Usually, boilers use the most energy in your home as compared to other appliances, and rightly so, they have to supply heating to your home and hot water to the taps. But this doesn't mean that it should break your bank owning a boiler. An efficient boiler will use a minimum amount of energy required to function.
But if you are seeing a consistent rise in your energy bills for the past few months, chances are your boiler is the culprit. It is sucking more energy than is required because either the model you installed is not energy efficient or simply your boiler is too old to function properly.
In either case, you will likely need to replace your old boiler with a new boiler ASAP and save money in the long run.
This is one of the most common reasons why you should replace your old boilers. Boilers that are more than 10 years old have obsolete parts that are not available anymore in the market. This is because the boiler manufacturer has stopped manufacturing the said model and so no longer produces the parts used within the boiler. You will likely realize the unavailability of parts only when you have a professional checking out your old boiler during a repair visit of service.
Older boilers are not energy efficient, have obsolete methods of control and technology that makes them inefficient with your current heating and hot water demands.
You will find new modern boilers that are compact, use advanced technology for heating, and use less energy for functioning. So, if your boiler is old, getting it replaced with a new and advanced model will benefit you in the long run.
If you are having to get constant repairs, this is a good indication your boiler is on it's last legs. This means you will be spending more money in the long run, so eventually it's best just biting the bullet and getting a new one. If you don't replace your old boiler, these repairs will start increasing in value over time. In such a situation, replacing your old boiler with a new one is the most cost-effective solution.
Since boilers are hefty investments and complicated appliances, most manufacturers provide a warranty on every model, typically around the ten year mark. This means all expenses for repairs or replacement will be covered in this duration. But sometimes, homeowners keep using their boiler even after their boiler has expired its warranty period.
This means any fault that occurs after the warranty period, will mean that your a liable to pay the full sum. This can result in large expenses. So, if your boiler has exhausted its warranty period, make sure to get it replaced with a new boiler right away.
These are the five most common reasons why you should get your older boiler replaced with a new one. If you relate to any of these reasons, call a professional company for an efficient boiler installation right away. Here at Boiler choice we cover multiple locations throughout the West of England, so if you live in any of these locations and require a new boiler, then get in touch today:
All you just have to answer our simple questionnaire and compare the boiler options to choose the one which is right of you and your home. Once you have chosen the option, book your installation date with us and we will be right on time for the installation process.