The Logic Max 35 stands out as an extremely good boiler, especially in its price bracket. It offers consistent central heating and above average hot water output for its size.
As for performance, the Logic Max 35, can comfortably heat smaller homes or flats with ease and is also a viable option for homes with up to 2 bathrooms and 10 radiators. 
Coming with a 10 year warranty* and being quiet mark accredited, the Idea Logic Max 35 is an extremely effective and efficient boiler that offers homes and powerful, unobtrusive heating solution. it's also considered to be a highly reliable boiler according to professional boiler installers. 
Price: £1,207.90 (Ex Vat)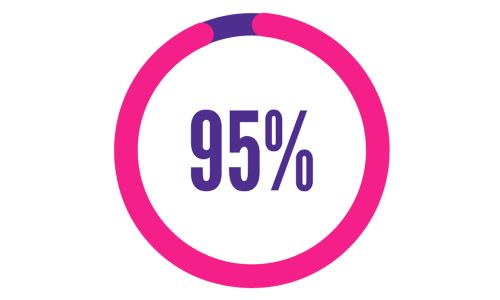 Ideal Logic Max 35 Review
Delving deeper, now it's time to assess the various aspects of the Ideal Logic Max 35, addressing potential concerns and highlighting its key features.
Are Ideal Logic Boilers Any Good?
Absolutely. Ideal Boilers, a stalwart of British engineering, has been delivering top-notch heating solutions for over a century. 
The Logic series, a gem in their portfolio, seamlessly combines affordability with quality. 
While competitively priced, these boilers don't skimp on efficiency, durability, or performance and prove more than a match to their more expensive counterparts.
In the Logic series, Ideal has managed to distil their commitment to craftsmanship, offering homeowners a reliable heating solution that has received nods of approval from both industry professionals and satisfied customers.
Why Choose the Logic Max 35?
The Ideal Logic Max 35 is a powerful yet affordable boiler. it's not only highly efficient and available at an extremely competitive price point, but it's also the quietest operating combi boiler currently available and extremely reliable.
Key Features and Performance
The Ideal Logic MAX 35 is not only easy to install but is also compatible with various external controls, enhancing its adaptability. 
It comes fitted with a premium Ideal system filter, ensuring long-lasting performance and Its compact design fits snugly inside a standard kitchen cupboard, making it a discreet heating solution. 
For user convenience, it features a large digital display and has built-in frost protection. Plus, servicing the unit's straightforward, making maintenance a breeze.
| Make | Ideal |
| --- | --- |
| Model | Logic MAX 35 |
| Boiler Type | Combi |
| Fuel Type | Gas |
| Standard Warranty | 10 Years |
| Central Heating Output Max | 24.2 kW |
| Hot Water Output | 35.3kW |
| Hot water Flow Rate | 14.45 l/min |
| Condensing (Y/N) | Condensing |
| Efficiency Rating | 93.00% |
| Band Rating | A Rated |
| ERP Rating | A Heat |
| LPG Compatible | Yes |
| Solar Compatible | No |
Design & Additional Features
One of the defining features of the Logic Max 35 is its compact design, perfect for homes with limited space.
What size is the ideal logic Max 35?
Its built-in digital display makes for easy readings and control, ensuring users have all the information they need at a glance. 
Additionally, compatibility with Ideal controls ensures users can seamlessly integrate this boiler with other smart systems.
How Reliable is the Ideal Logic Max 35?
Reliability is a cornerstone for Ideal, and the Logic Max 35 is no exception. As the flagship range of their current boilers, we had high expectations. 
As with any boiler, anecdotal reviews and feedback play a crucial role in determining reliability. 
Based on our assessments and given Ideal's history, the Logic Max 35 more than upholds the brand's reputation for dependable products. 
The 10 year warranty is above the industry standard and Ideal simply wouldn't offer this length of warranty if they didn't have the utmost confidence in the reliability of their Logic Max boilers.
As alluded to above, the standard 10-year warranty that comes with the Logic Max 35 attests to its durability and Ideal's confidence in the product.
it's important to remember that in order to qualify for the full 10 year warranty the boiler must be registered with Ideal Heating within 30 days of installation.
The Ideal Logic MAX 35 stands out as a commendable blend of efficiency, design, and user-centricity. 
Its compact design, which can effortlessly fit into tight spaces, is accentuated by a modern and easily readable digital display. 
The inclusion of features like frost protection is indicative of its advanced design, and the ease of servicing is a nod to practicality. While always aiming for an objective lens, it's undeniable that the Logic MAX 35 presents itself as a particularly strong contender in the combi boiler landscape.
If for any reason the Ideal Logic Max 35 does not match with your central heating requirements you can check out our full range of the latest boilers.
This blog was written in collaboration with Eddie Scoffin, the founder of Boiler Choice. Eddie has been installing boilers for over a decade. With a passion for excellence and customer satisfaction, Eddie's leadership and expertise have been instrumental in the success of Boiler Choice. His commitment to making the boiler installation process hassle-free for customers has earned him a respected reputation in the industry.
Updated on October 23, 2023