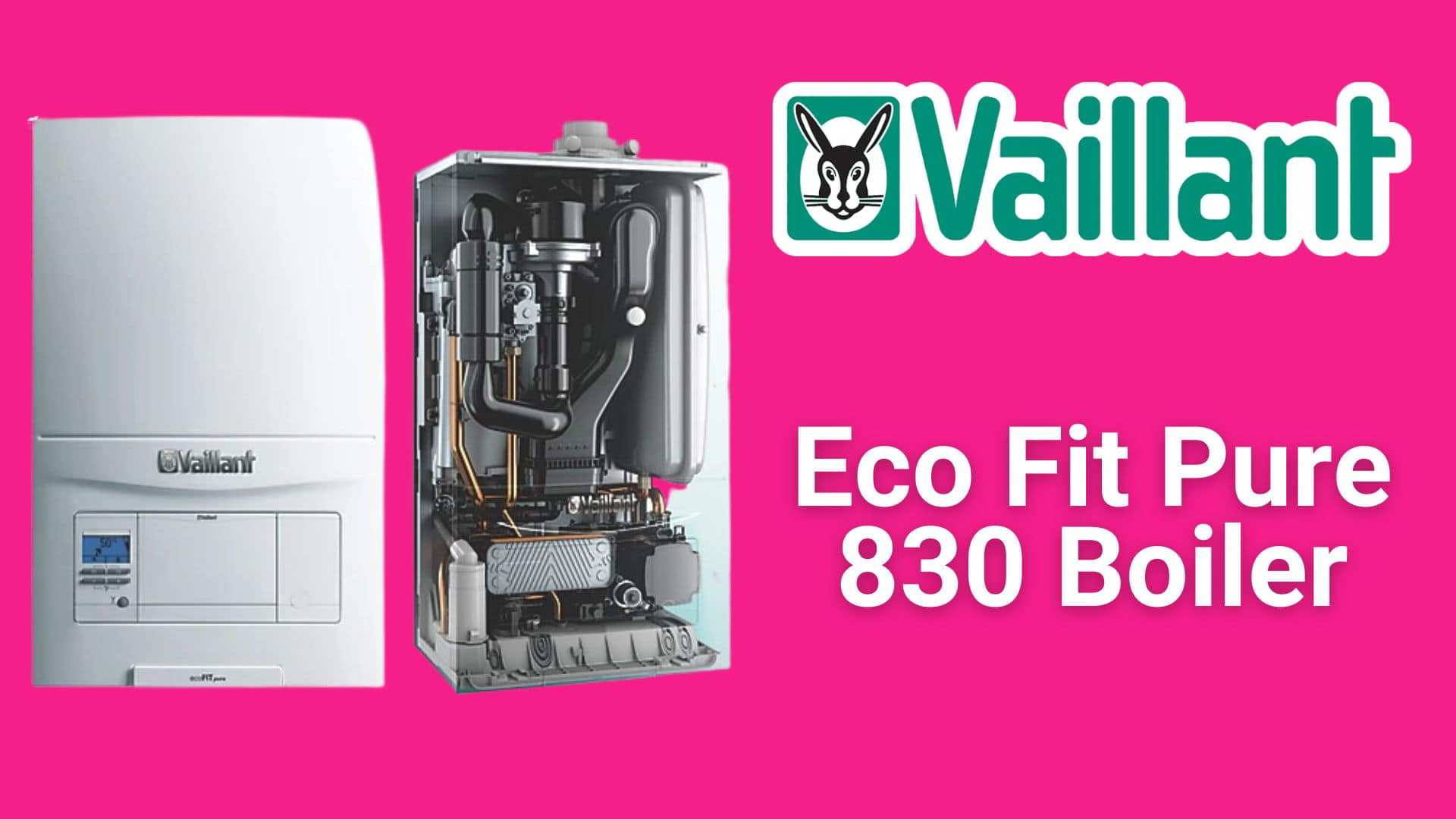 In this review, we'll be taking a closer look at the Vaillant ecoFit Pure 830. A combination boiler that Vaillant claims is fit for any home.
As ever we expect big things from the ecoFit pure 830, which might be considered ironic given that one of its key attributes is its compact size. 
So, whether you have been considering buying a new boiler for some time, or if you have been driven to it by the sudden drop in temperatures of late, we hope that the information provided here will go some way to assisting you in this important decision-making process. 
Vaillant ecoFit Pure 830's Key Features Overview
The ecoFit Pure 830 is a compact, cupboard-sized combi boiler.
It is Quiet Mark accredited and the first of Vaillant's combination boilers to come with a rear flue option, enabling much easier installation and maintenance within confined spaces. 
The Vaillant 830 combi boiler has a Band rating of A, an ERP rating of A, and boasts a 94% efficiency rating meaning it is both efficient and economical. It is also a smart heater allowing for total digital, wireless control via the internet.
Vaillant ecoFit Pure 830 - At a Glance
| Make | Vaillant |
| --- | --- |
| Model | ecoFit Pure 830 |
| Price | £1,168.42 (Ex Vat) |
| Fuel Type | Gas |
| Boiler Type | Combi |
| Warranty | 2 years (standard) |
| Additional Warranty Options | 7-10 years |
| Band Rating | A |
| ERP Rating | A |
| Efficiency Rating | 94% |
| Central Heating Output | 27kW |
| Hot Water Output | 30kW |
| Hot water Flow Rate | 12.2 l/min |
| LPG Compatible | Yes |
| Solar Compatible | No |
| Condensing/Non-Condensing | Condensing |
Major Pros & Cons of The Vaillant ecoFit Pure 830
The Vaillant ecoFit combi boiler is, as mentioned before, extremely compact; measuring just H 700mm x W 390mm x D 295mm it will fit inside all standard sized cupboards. What is particularly neat in this respect is the introduction of a rear flue. Having a rear flue element on the Vaillant Pure 830 means there are no unsightly parts sticking out the top of the boiler allowing for a pristine look once installed and again, allowing installation into spaces where other boilers simply won't fit.   
The ecoFit pure 30kW combi has a broad range of controls suitable for any user. It is a smart solution allowing for total control with digital, wireless controls via one's phone or other internet-enabled devices (NEST). In addition to this, they can also be installed with the old-style, 24-hour time switches which might be more suitable for older people that simply aren't up to speed with using the latest gizmos and gadgets.
The Vaillant ecoFit Pure 30kW has an aluminium heat exchanger. Aluminium heat exchangers tend to be slower than stainless steel heat exchangers when it comes to heating [the] hot water. If your preference is for stainless steel heat exchangers, then you might want to take a look at the Vaillant Eco Tec Plus 832.
Whilst Vaillant lists the maximum hot water flow rate of the ecoFit Pure 830 as 12.2 litres per minute, we've heard from some sources reporting that they are getting a maximum of just 8 l/min from the Vaillant Pure 830. This would mean that tasks such as filling the bath could take longer than they otherwise should, impacting both energy consumption and cost savings.
Vaillant ecoFit Pure vs Glow Worm 30C
In terms of combination boilers comparable with the ecoFit Pure 830 the Glow Worm 30C is probably the closest match. 
Both are combi boilers with identical outputs and hot water flow rates. They have nearly identical dimensions with the glow worm boasting a slightly shallower depth of 280mm when compared to the ecoFit Pure 830 combi boiler's 295mm. However, it is worth noting that the rear flue option makes up for the slightly higher depth. 
Additionally, they are both condensing, LPG compatible but not solar compatible. 
The major differences are the efficiency and the price. Whilst the ecoFit Pure 830 has an efficiency rating of 94% the Glow Worm 30C comes in at 89.2%. This is reflected in the price – the ecoFit 830 comes with a price tag of £1,168.42 (Ex Vat) whilst the Glow Worm 30C costs just £877.90 (Ex Vat) by comparison.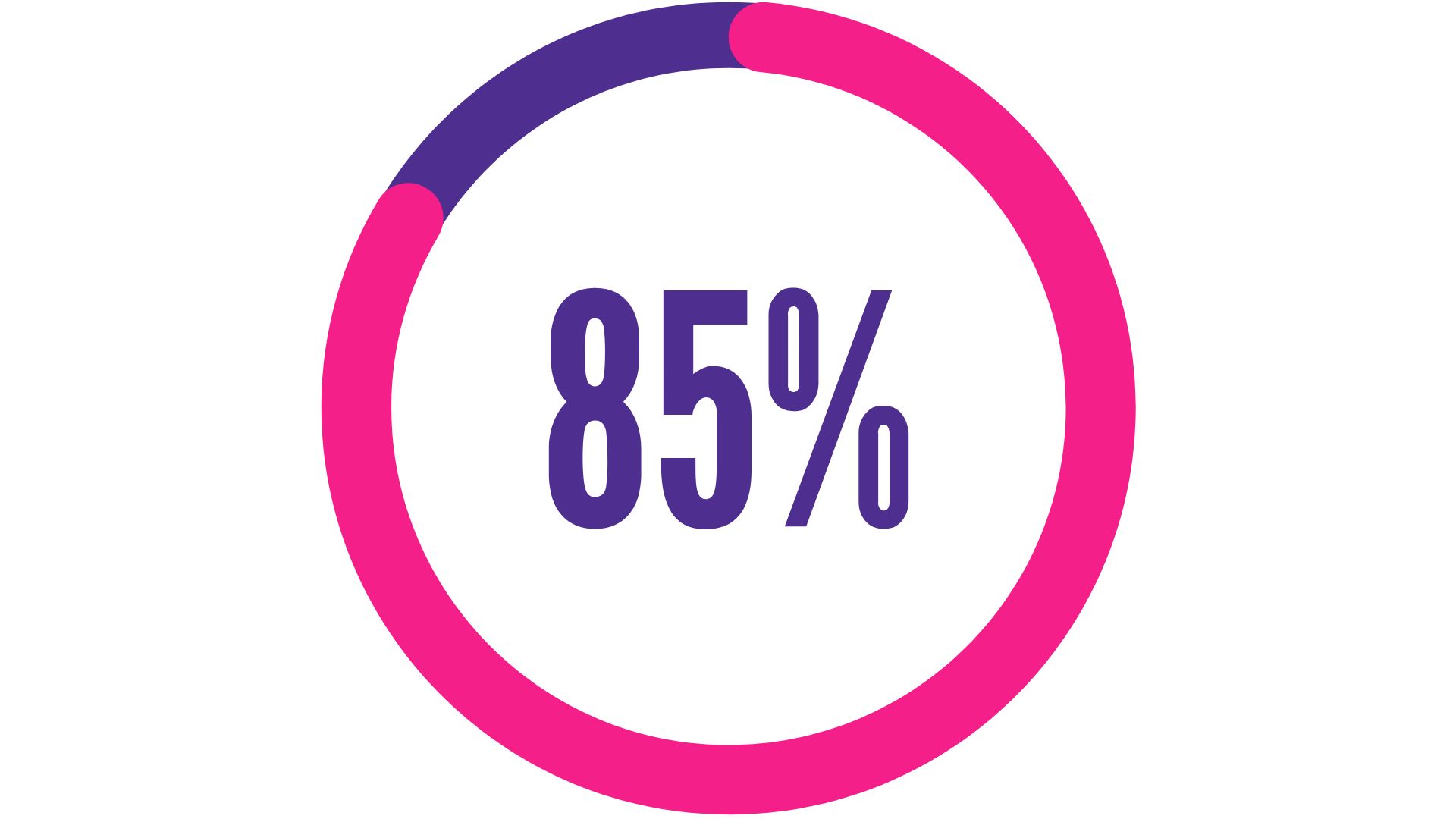 Overall we think the Vaillant ecoFit Pure 830 is a fine piece of kit when all things are considered. It is extremely simple to install and use, has good efficiency, and a fair price for what is on offer. 
Some might baulk at having just a two-year standard warranty but the additional costs for the longer warranty of ten years is a no-brainer in our opinion, and will certainly provide a good ROI in the long term.
The only real potential issue comes with the flow rate, so in larger properties, with 10 plus radiators and/or more than one bathroom you might want to consider the Vaillant ecoFit Pure 835 or possibly the Ideal – Logic MAX 35 which is in a similar price range at £1,207.90 (Ex Vat).
Frequently Asked Questions
How many radiators will a Vaillant ecoFIT pure 830 work for?
The Vaillant ecoFIT Pure 830 has been designed to heat up to 15 radiators with optimal efficiency..
What is the difference between ecoFIT pure 825 and 830?
There are a number of differences between the ecoFIT 825 and 830 models. 
Of primary importance, the 830 has a higher nominal heat output range in both condensing and non-condensing modes, a higher maximum heat output for water generation, and a greater domestic hot water flow rate.
The 825 is lighter in weight than the 830, and runs more quietly when in use.
This blog was written in collaboration with Eddie Scoffin, the founder of Boiler Choice. Eddie has been installing boilers for over a decade. With a passion for excellence and customer satisfaction, Eddie's leadership and expertise have been instrumental in the success of Boiler Choice. His commitment to making the boiler installation process hassle-free for customers has earned him a respected reputation in the industry.
Updated on September 26, 2023