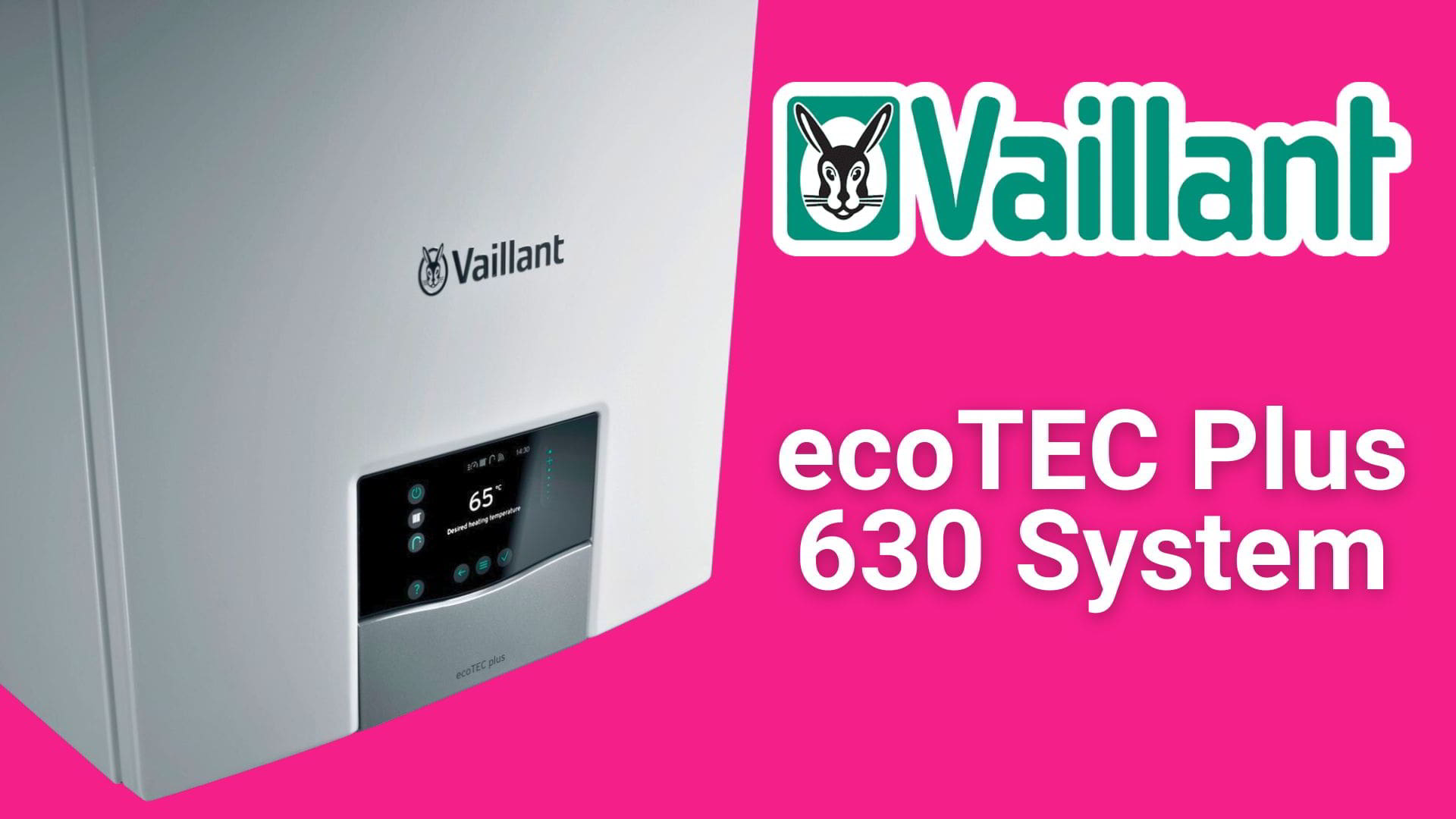 The Vaillant ecoTEC Plus System 630 emerges as a meticulously crafted boiler, reflective of Vaillant's dedication to innovation and technology. 
Its performance is commendable, suitable for mid-larger sized homes with 2 bathrooms and up to 20 radiators, ensuring consistent central heating.
Accompanied by a standard 5 year warranty, extendable to 7 years*, and laden with new technological features and smart control capabilities, the Vaillant ecoTEC Plus System 630 provides a contemporary, forward-looking heating solution with excellent energy efficiency.
We think this is one of the best system boilers currently available.

Price: £1,296.79 (Ex Vat)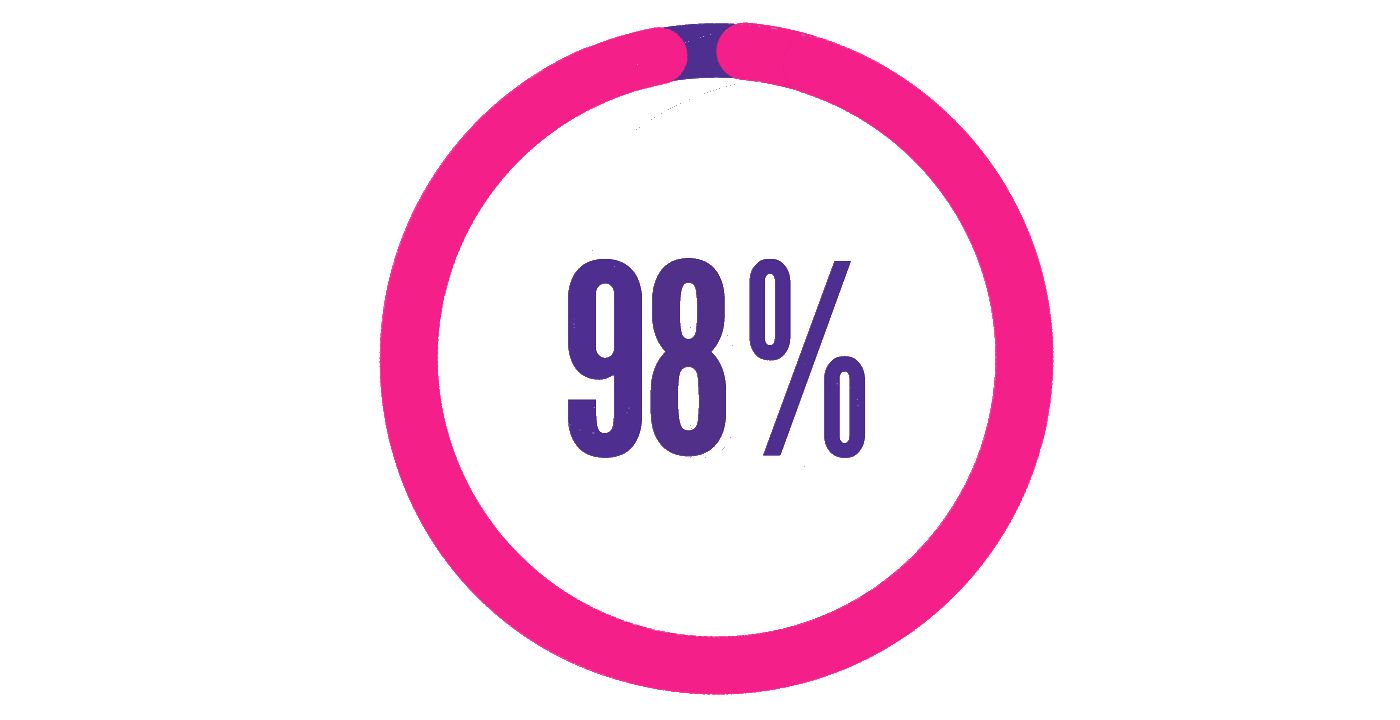 Vaillant ecoTEC Plus 630 System Review
Diving into the details, let's discuss the distinctive attributes of the Vaillant ecoTEC Plus System 630.
Are Vaillant ecoTEC Plus System Boilers Any Good?
In a word, yes.
Vaillant's ecoTEC Plus range has been their premium boiler range since it was first brought to market in 2005. Vaillant have been so satisfied with the ecoTEC Plus they decided to continue to innovate the range rather than create a new one, which was the original plan. 
This latest version, launched earlier this year, retains all of Vaillant's main attributes around build and component quality and cutting-edge engineering whilst bringing the technology firmly into the 21st century with modern controls, greater automation, and readiness for upcoming changes in the types of energy Britain uses such as hydrogen and LPG.
Why Choose the ecoTEC Plus System 630?
The Vaillant ecoTEC Plus System 630 sports many of the most desirable attributes of modern heating technology. 
Its compatibility with smart home solutions, incorporation of the IoniDetect technology (intelligent gas combustion monitoring), and its preparedness for future hydrogen adoption are indicators of a boiler that's not just for today but for the future.
As such, the new ecoTEC Plus range has managed to fuse 150 years of home-heating engineering with the most contemporary modern technology that meets the highest standards of performance, efficiency and convenience.
Key Features and Performance
Britain's gas supply can vary in quality, and Vaillant's IoniDetect ensures precise combustion for any gas type. 
This system lets the boiler auto-adjust to different gas qualities, ensuring efficient and clean combustion. A highlight is its ability to modulate burners down to a 1:10 ratio, optimising energy use, cutting costs, and benefiting the environment.
A standout feature of this boiler is its readiness for smart home integration. Along with the ecoTEC plus, Vaillant is introducing an advanced line of Senso controls and the innovative myVAILLANT Connect gateway. 
This gateway can be easily installed under the boiler without the need for dismantling its casing or an additional bridge, streamlining the process for users and installers alike. With eBUS technology, which was present in earlier Vaillant models, it supports integration with platforms like Apple HomeKit, Amazon Alexa, and Google Home*.
*It is important to note that whilst it is possible, we do not recommend using third party smart controls with this boiler (Nest, Hive etc.). Doing so will prevent access to a number of features and will also reduce both the boiler's efficiency and its overall lifespan.
| Make | Ideal |
| --- | --- |
| Model | Logic MAX 35 |
| Boiler Type | System |
| Fuel Type | Gas |
| Standard Warranty | 5 Years |
| Central Heating Output Max | 30kW |
| Hot Water Output | 29.6kW |
| Condensing (Y/N) | Condensing |
| Efficiency Rating | 94.00% |
| Band Rating | A Rated |
| ERP Rating | A Heat |
| LPG Compatible | Yes |
| Solar Compatible | No |
Design & Additional Features
The design aesthetics of the ecoTEC Plus System 630 are notably sleek, fitting effortlessly into any modern home setting.
Its modernised design has removed the front flap featured in previous models. This was a functional choice to accommodate the inclusion of wireless controls (the old flap would block radio signals) but it also improves the aesthetics quite significantly.
What size is the Vaillant ecoTEC Plus 630 System?
The semi-touch interface streamlines operations, and the IoniDetect technology exemplifies Vaillant's commitment to efficiency and modernization. 
Moreover, the system's adaptability to work with up to a 20% hydrogen mix showcases its forward-thinking design.
How Reliable is the Vaillant ecoTEC Plus 630 System Boiler?
Vaillant's reputation for dependability continues with the ecoTEC Plus System 630. 
Feedback from both domestic end users and installation professionals suggests that the ecoTEC Plus System 630 is both robust and reliable. 
As part of their premium boiler range, this model doesn't disappoint. 
Vaillant are sometimes referred to as the Rolls-Royce of boilers due to their high-quality components, advanced features and smooth, reliable performance and the 630 System boiler continues that tradition.
The ecoTEC Plus System 630 comes with a standard 5 year warranty which can be extended up to 7 years when registered by an Advance installer.
Unfortunately, this has to bring down the overall score somewhat, because many other equivalent boilers will come with a standard warranty of 7 years with the ability to upgrade to 10 or even 12 years when installed by a registered professional. 
A manufacturer of quality heating systems like Vaillant should be offering longer warranties.
Frequently Asked Questions
What type of boiler is a Vaillant ecoTEC Plus 630?
The 630 is part of the ecoTEC System boiler range. It is not a combi boiler.
How many radiators can a Vaillant ecoTEC Plus 630 handle?
What is the rating of the Vaillant ecoTEC Plus 630?
It is rated A for both Band and ERP ratings.
The Vaillant ecoTEC Plus System 630 is undeniably a boiler of the future, ready for the homes of today. 
Its smart home compatibility, innovative technologies, and energy efficiency, paired with Vaillant's historic reliability, make it a commendable choice. 
For those looking for a blend of tradition and innovation in their heating solution, this model certainly warrants consideration. The only real negative being the length of the warranty.
If for any reason the ecoTEC Plus System 630 does not match with your central heating requirements you can check out our full range of the latest boilers.
This blog was written in collaboration with Eddie Scoffin, the founder of Boiler Choice. Eddie has been installing boilers for over a decade. With a passion for excellence and customer satisfaction, Eddie's leadership and expertise have been instrumental in the success of Boiler Choice. His commitment to making the boiler installation process hassle-free for customers has earned him a respected reputation in the industry.
Updated on October 27, 2023