Are you looking to invest in a new boiler but unsure where to start looking? Then purchasing a Viessmann or Worcester Bosch boiler will be worth your money. But you're probably wondering which one is the right brand and type to go for. That's where the crazy boiler engineers like us come in handy. So fasten up, as we navigate you through the great debate of Viessmann vs Worcester Bosch boilers!
Which Is Better: Worcester Bosch or Viessmann?
With them being different brands but both very high quality boilers, many people wonder which one is better. Both boilers hold their best qualities that are different for each household. Here we will compare the two. 
Even though Worcester Bosch is the most popular boiler brand in the UK, Viessmann takes the lead in this category, outperforming Worcester Bosch in the large majority of ways. The Vitodens 050-W is more energy-efficient than the Greenstar Style 8000, with a 97 per cent efficiency and a 12.4 litres per minute hot water flow rate, compared to Worcester's 84 per cent efficiency and 10.7 litres per minute hot water flow rate. 
Viessmann's technology is also significantly superior with their Inox heat exchangers, which offer better value for money than Worcester's aluminium heat exchangers, which are more prone to corrode, distort, and break down. Even though these heat exchangers are more expensive to construct, the Vitodens is still less expensive than the Greenstar Style 8000, putting it on top once again.
 However, when it comes to simple boiler controls with clear information displays, then Worcester are the lead brand. The controls on any of the Worcester Bosch boilers are simple, with everything labelled and accessible. So, if you are someone who wants a simple yet effective boiler then the Worcester Bosch boiler is perfect for you!
Worcester Bosch
Gas and oil boilers, hot water cylinders, heat pumps, and solar water heating systems are all part of Worcester Bosch's product line. Worcester Bosch's Greenstar gas boiler series has been given Which? Best Buy designation for 11 years, while its oil boilers were awarded Which? Best Buy status in 2020. 
Worcester Bosch is the current market leader for domestic boilers in the United Kingdom
 Its boilers are of the highest quality and have been installed in over one million houses across the United Kingdom.
How Much Does A Worcester Bosch System Boiler Cost?
For an average of £2,395 with a great installation, you can have a Worcester Greenstar 8000 Style. Because these boilers are on the higher end of the pricing spectrum, you may be questioning why you should spend more than you would for other well-known brands and whether they are truly worth it. The truth is, you're paying for its dependable performance, excellent efficiency, and an ultra-sleek design. 
 While cheaper boilers are available, they will not be as reliable or long-lasting as a Greenstar Style 8000, ultimately costing you more in maintenance and replacements. A combi boiler has an average lifespan of 10-15 years, but a Worcester Bosch has an average lifespan of 16-20 years.
How Does The Worcester Bosch Greenstar 8000 Life Compare To Viessmann?
| | | |
| --- | --- | --- |
| Boiler Makes | Viesmann | Worcester Bosch |
| Model | Vitodens 200-W | Greenstar 8000 Life |
| Types | Combi | Combi |
The Worcester Bosch Greenstar 8000 Life 35kw Combi Gas Boiler is compared to the Viessmann Vitodens 200-W 35kW Combi Gas Boiler in the table below. Both are great boilers, however it looks like the Greenstar just beats the Vitodens in this competition, as it has a higher flow rate and longer warranty.
| Boiler Makes | Viesmann | Worcester Bosch |
| --- | --- | --- |
| Model | Vitodens 200-W | Greenstar 8000 Life |
| Types | Combi | Combi |
| Fuel | Gas | Gas |
| Efficiency Rating | 94% | 94% |
| Band Rating | A-Rated | A-Rated |
| Warranty | 3 Years | 10 Years |
| kW Options | 35kW | 35kW |
| Mounting | Wall Mounted | Wall Mounted |
| Flow Rate | 14.3 l/min | 14.3 l/min |
| Price | £1,125 – £1,295 | £1,710 – £2,400 |
So Why Worcester Bosch Boilers?
Worcester Bosch boilers have several advantages. Their boilers are equipped with simple controls that present information to end-users in an easy-to-understand way. If you are bored of your boiler breaking during the winter then Worcester has removed this problem for you!
With Worcester Bosch boilers there is a low possibility of the condensate pipe freezing for many boilers. A frozen condensate line, albeit a simple fix, can be inconvenient and result in a temporary loss of heating and hot water. The Worcester Bosch line, on the other hand, includes condensate pipes that are resistant to freezing.
With every Worcester Bosch boiler option, it comes with a 10-year guarantee! So you can have peace of mind knowing your new boiler is fully covered if anything goes wrong! Finally, Worcester Bosch has been rated the Best Buy award for the past ten years, so it's definitely up there on the throne of boilers.
Viessmann
A popular brand that creates very high quality products but why are they so popular? Here we will breakdown Viessmann and show what they have to offer.
Who are Viessmann Boilers?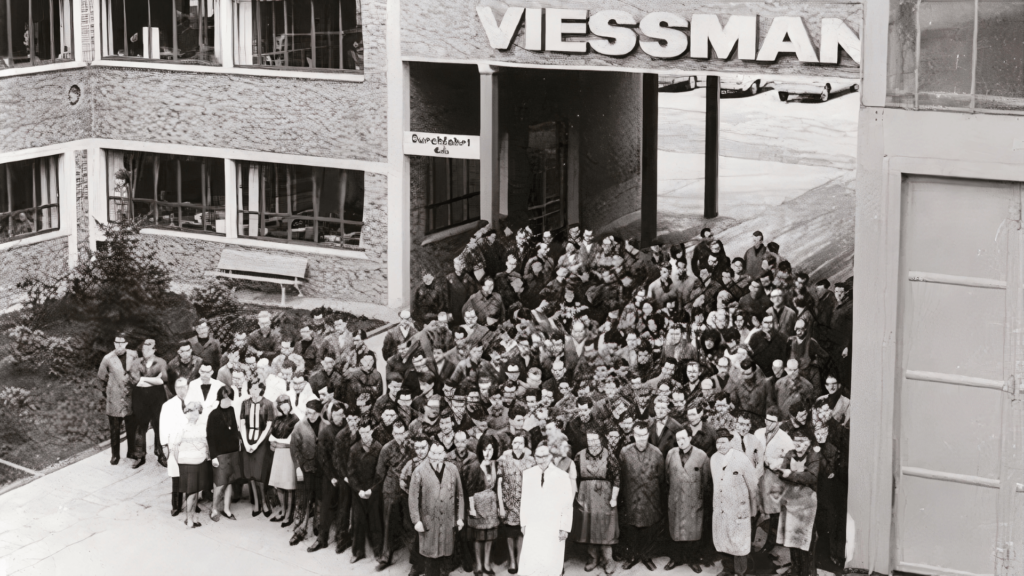 Viessmann, headquartered in Allendorf, Germany, was founded in 1917 and has always been a family-owned business. The company now manufactures heating, industrial, and refrigeration equipment in 74 countries across the world. 
 Boilers such as the Viessmann Vitodens combi boiler (which is the brand's best-selling model), are creating quite the noise in the boiler world, for being the ideal combi boilers, known for dependability, and technical perfection! Although Viessmann boilers are not as popular as Worcester Bosch boilers they are not far off, as they are rapidly growing across Europe.
Are Viessmann Boilers Any Good?
In short, yes Viessmann produces state of the art boilers, just as you would expect from ruthless German manufacturing.
Viessmann makes the most popular and – in most cases – efficient boilers in the UK, with no cylinders or water tanks and quick hot water and heating for your radiators. It's the apex of heating and hot water technology. 
So what does Viessmann offer that makes it better than Worchester Bosch? Here are some of the best reasons to buy a Viessmann boiler:
Viessmann does not employ plastic components in any of its boilers, unlike Worcester Bosch.
Viessmann does not use an aluminium heat exchanger whereas Worcester Bosch does. 
Viessmann is distinguished by the quality of its heat exchangers. 
The pressure relief pipe and condensate are combined throughout the Viessmann boiler range.
Viessmann has pulled off the odd task of cramming all their award-winning, environmentally friendly magic into incredibly small case sizes.
Viessmann has been a sleeping giant in the UK for far too long and is now on a mission to bring exceptionally high-quality German boilers to the UK household market, making its competitors appear like Smart Price kettles. They are also currently providing their outstanding boilers at low costs to appeal to the money-savvy Brits, no doubt to increase their boiler domination in Europe and eventually the world…
Which Boiler Is the Quietest?
Sick of having a loud annoying boiler? If you have children or the noise of boiler grates on you then the Vitodens 200-W is perfect. 
The Vitodens 200-W is a high-end gas-fired hot water boiler that is one of the most energy-efficient and quiet condensing boilers on the market. But how quiet is the Viessmann Vitodens 200-W? It is without a doubt one of the quietest boilers on the market, with noise outputs of 36dB. 
This boiler also has the following features: 
      Low-emission combustion with a stainless-steel Matrix cylinder burner from Viessmann. 
      Operation is extremely quiet — quieter than most refrigerators. 
      Uses a "No Permanent Pilot Light" ignition method for quick installation and low maintenance. 
      The surface of the Inox-Radial heat exchanger and Matrix-compact burner.
However, Viessmann boilers are not the only boilers that are quiet. The Greenstar 2000 is a high-efficiency combi boiler that is ideal for apartments, small and medium-sized homes, and single-family homes with one bathroom. It is a great quiet boiler that can be perfect for someone with a family. The Greenstar 2000 25kW and 30kW combi boilers have a noise level of 43 dB and are available in 25 and 30kW outputs. It is also available in LPG and is a great choice for caravans, static homes, and holiday parks.
Most popular Viessmann Combi Boilers
Viessmann has some of the best boilers available. Here we will break down the best boilers that would be perfect for your home!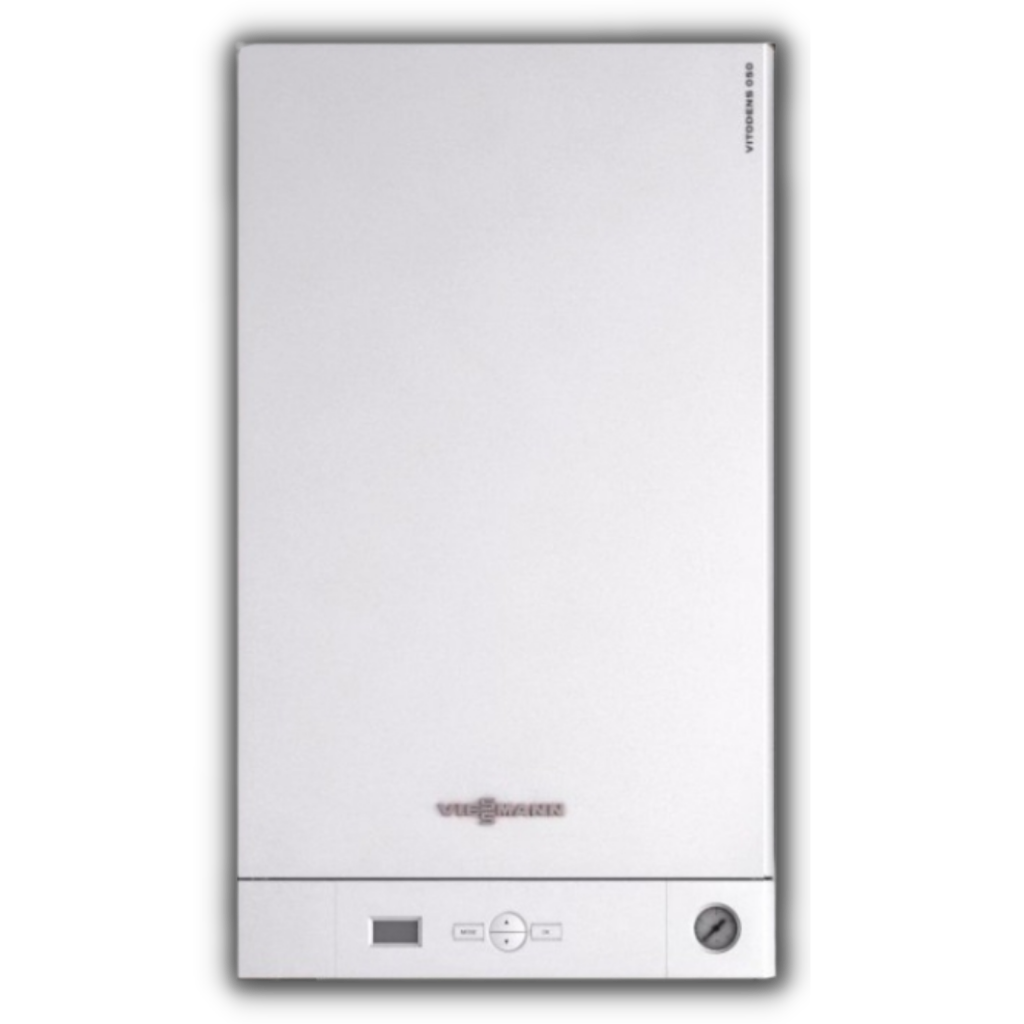 Viessmann Vitodens 050-W Combi Boiler 
Without a doubt, the best 'entry level' boiler in the world of heating. The 050-W is the ideal combination for homes with 1-2 bathrooms. Sales of the Vitodens 050 have been compared to Range Rover sales to wealthy metropolitan mothers, according to Viessmann.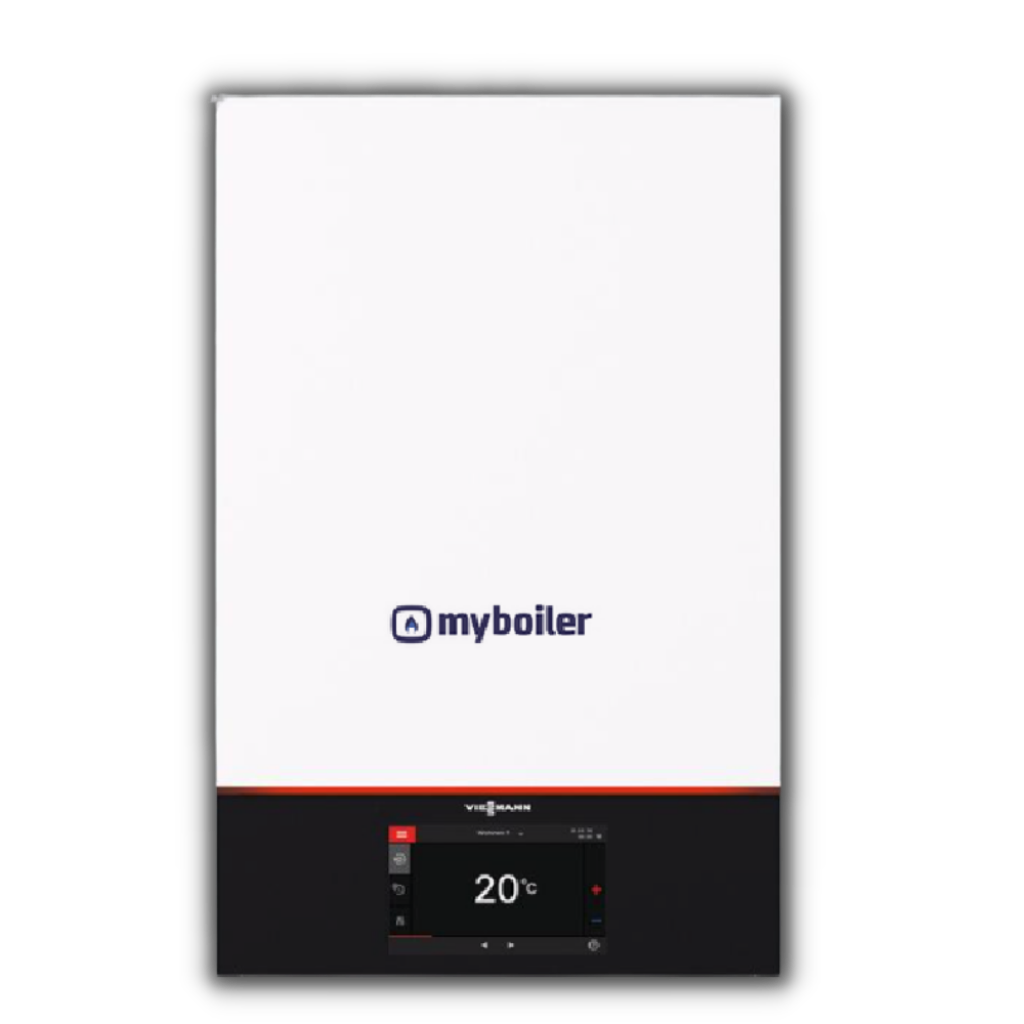 Vitodens 200-W Combi Boiler by Viessmann 
The Vitodens 200-W manages to balance great power and efficiency while also being remarkably quiet and featuring Viessmann's best design, which includes a colour LCD touch screen display that would have previously qualified as a widescreen TV.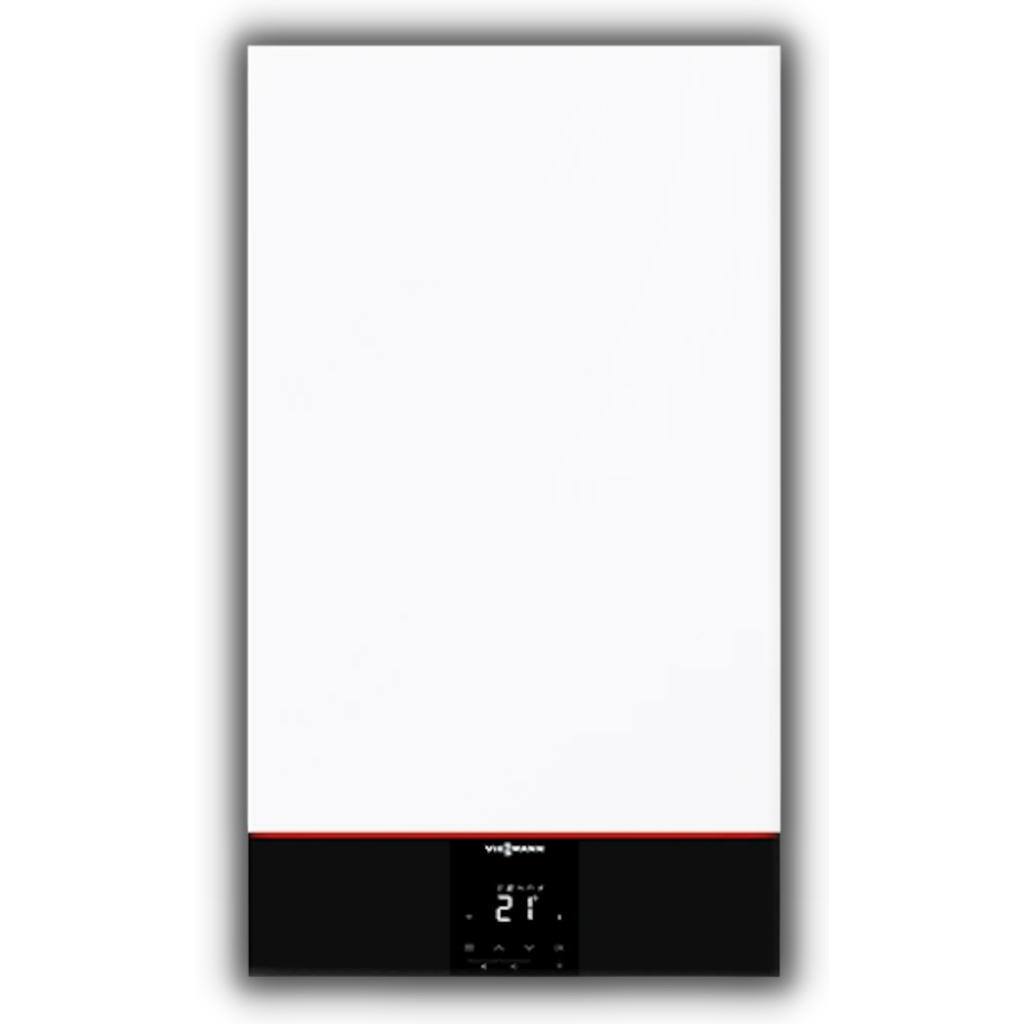 Vitodens 111-W Combi Boiler by Viessmann 
The 111-W is a combi boiler with a built-in hot water storage tank. The ideal choice for large families who require hot water on a regular and simultaneous basis.
Most Popular Worcester Boiler
Although Viessmann boilers are of great quality Worcester boilers also have a lot to offer for your home. Here we will breakdown some of the best Worcester boilers available.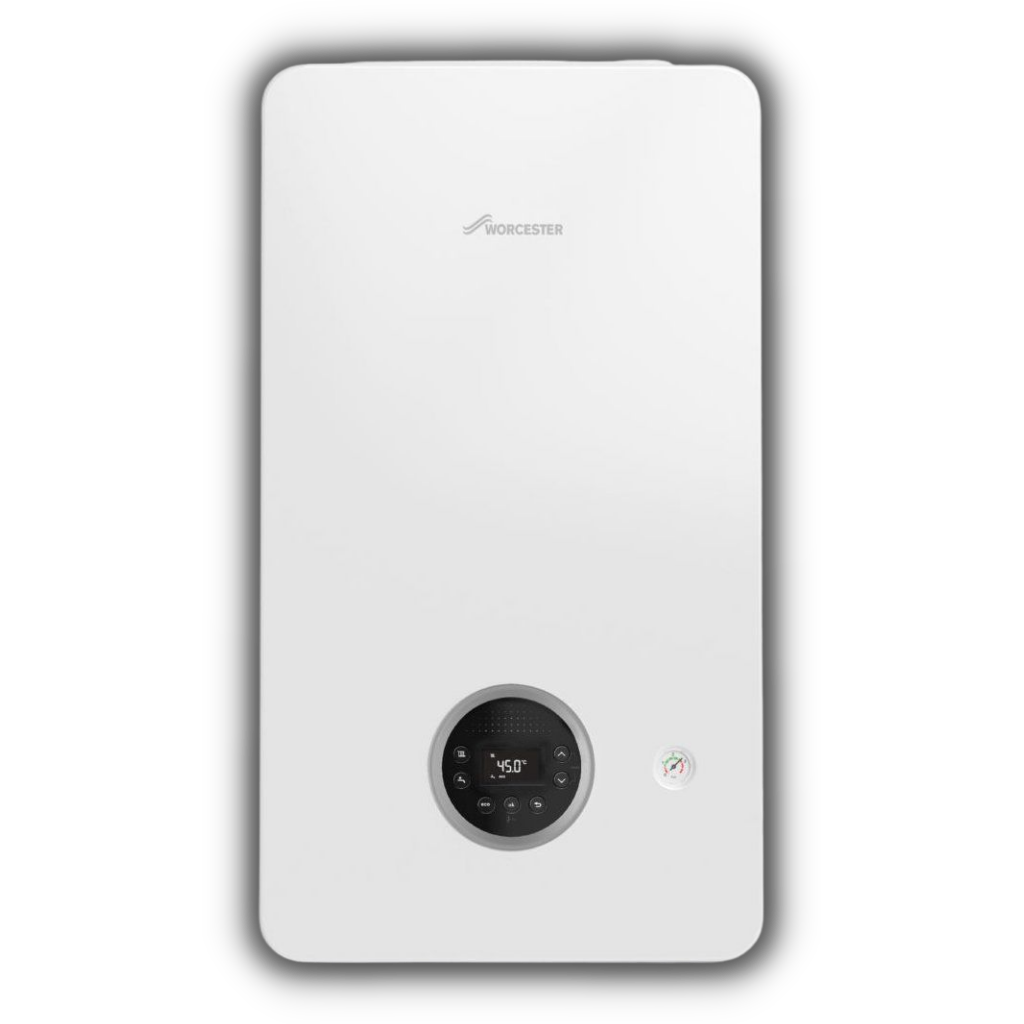 Worcester 2000 Combi Boiler
The Worcester Bosch 2000 is the company's entry-level combi boiler, and it's also the brand's most obscure model to date. This boiler is also designed to fit into compact places, so if you live in a small space, this boiler is ideal for you.
Worcester Greenstar 8000 Combi Boiler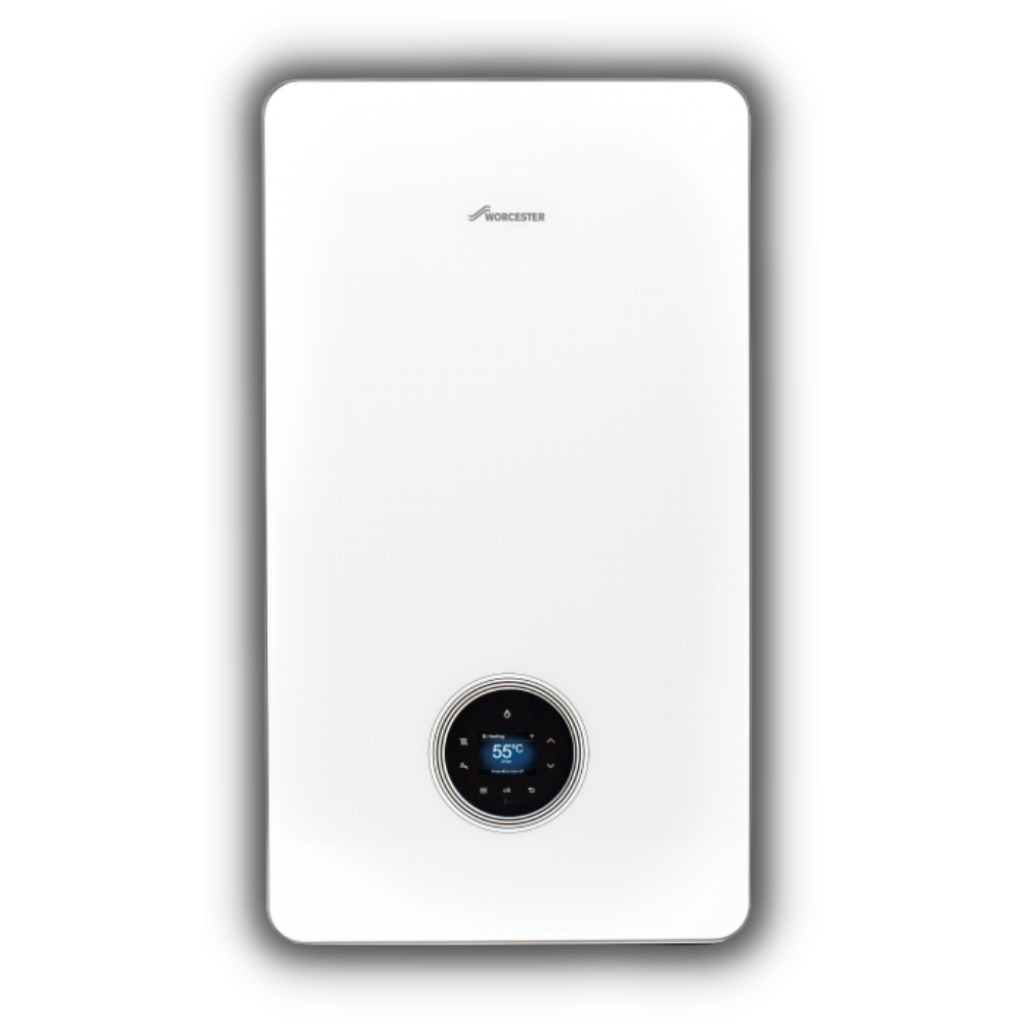 Worcester Bosch created the Greenstar 8000 to provide comfort and heat to your home for many years to come, primarily by preventing on/off cycling. Two high gloss colour options are among the many features of the Greenstar 8000 Style, which are designed to improve fuel efficiency and save you money on your energy bills.
Greenstar 8000 Style boilers, as combi boilers, provide hot water and heating on demand by drawing from the mains water supply. This eliminates the need for bulky tanks or cylinders, making it ideal for homes with limited space.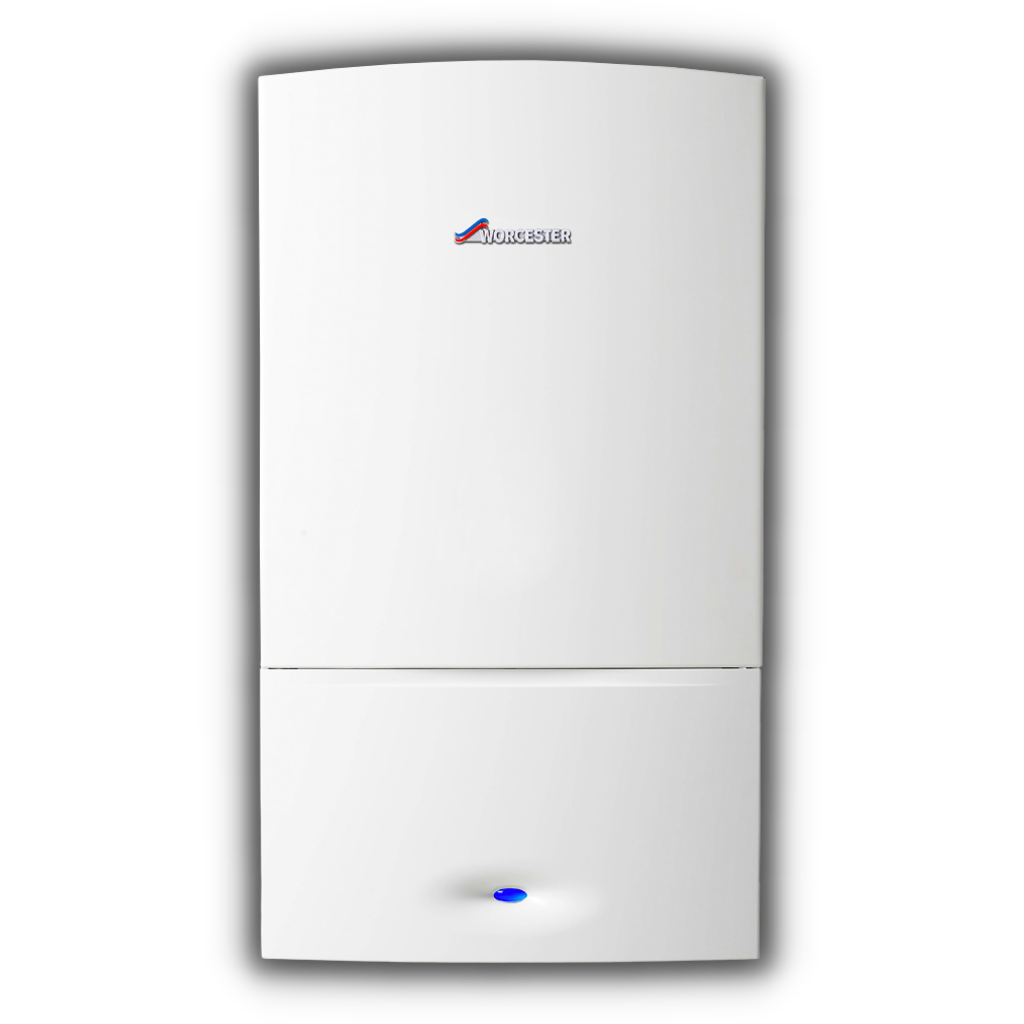 Worcester Greenstar 28 CDi
The Worcester Greenstar 28 CDi compact is a small combi boiler designed for homes that do not have a water storage tank or want to remove one to make more room. The Greenstar 28CDi combi has a 24 kW central heating output and a 28 kW domestic hot water output. This boiler's outputs make it ideal for a home with up to 15 radiators and a single bathroom.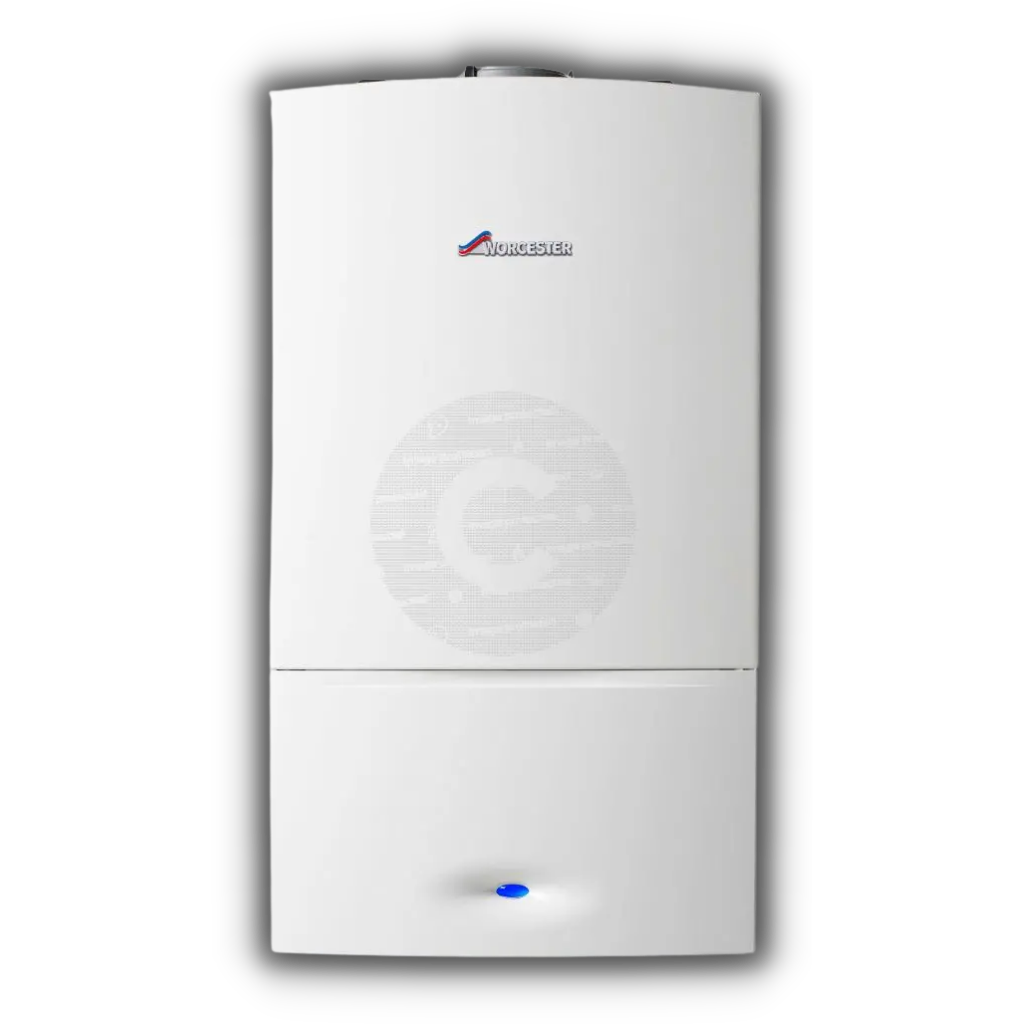 Worcester Bosch Greenstar 30Si
The Worcester Bosch Greenstar 30Si Compact is a high-efficiency gas boiler designed for wall-mount installation in single-family homes with one bathroom. With a seasonal space heating efficiency rating of 94 percent, the Greenstar 30Si boiler is more efficient than the old Si range and can be used with a variety of optional mechanical, digital, and wireless programmers.
What is The Warranty on a Viessmann Vitodens Boiler?
The table below will show the warranty that Viessmann can offer you if you have one of their boilers installed.
| Installed by & registered within 30 Days of Installation | Non-Viessmann Trained | Trained Installer |
| --- | --- | --- |
| Vitodens 050-W | 3 years | 7 years |
| Vitodens 100-W | 5 years | 5 years |
| Vitodens 111-W | 5 years | 5 years |
| Vitodens 200-W (up to 35 kW) & 222-F | 3 years | 5 years |
| Vitodens 200-W from 49 to 150 kW | 2 years | 5 years |
The most popular boilers are the Worcester Bosch 24ri and Viessmann Vitodens 100, both of these boilers are loved by many people and both have amazing reviews! As these are the best boilers it is important that you know the qualities of each of them so you purchase the most suitable boiler for your home!
Here we will go through the Worcester Bosch 24ri and the Viessmann Vitodens 100.
Worcester Bosch 24ri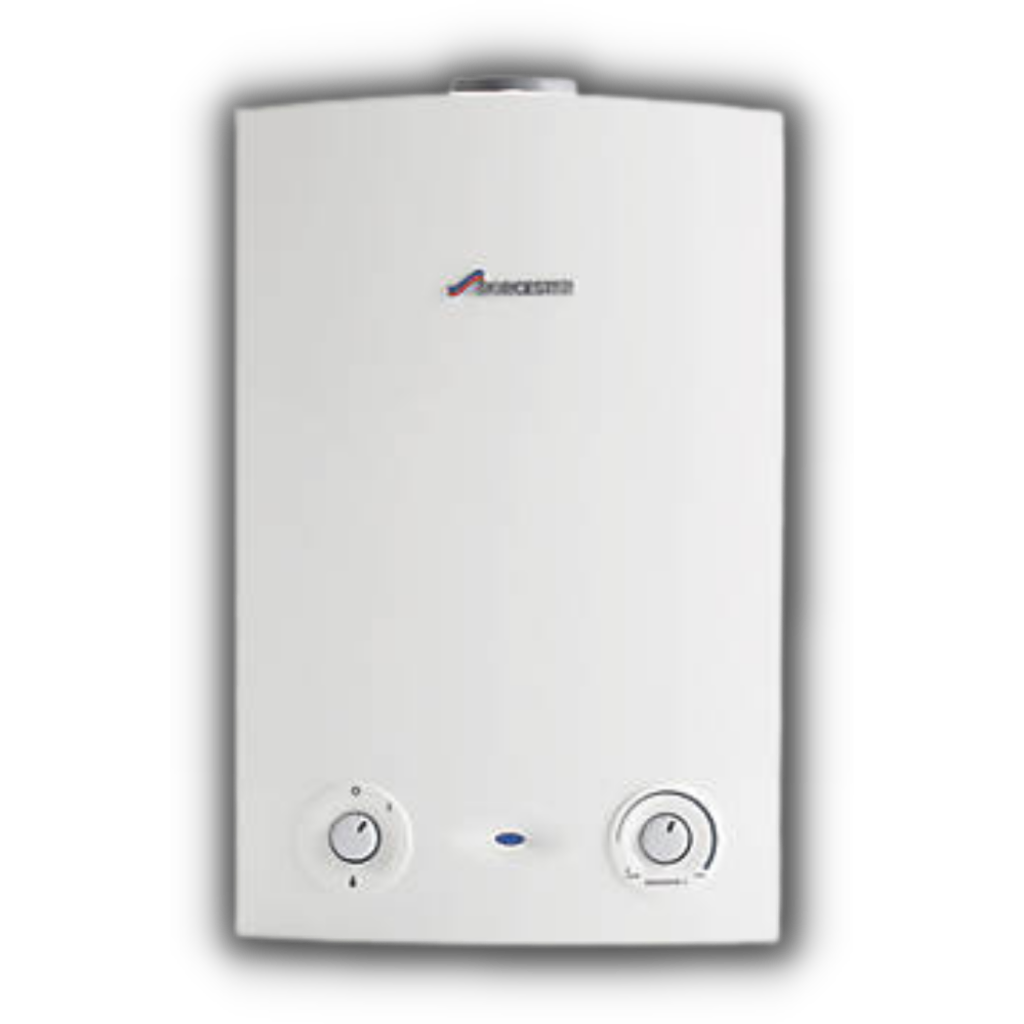 The Worcester Bosch 24ri is a wall-mounted compact boiler that is ideal for small and medium-sized houses. The boiler is small enough to fit in a regular kitchen cupboard. When installed by a Worcester Accredited Installer, you can get a 10-year warranty.
In addition, the best factors of this boiler are:
 Worcester Bosch boilers have an A rating for energy efficiency, which, depending on your current heating system and the size of your home, could save you money.
It can fit into a typical kitchen cupboard 
Control knob for the boiler 
 Suitable for households with a hot water storage cylinder as part of the heating system. 
 If installed in a garage or loft, frost protection is also provided, decreasing the chance of frost damage.
Viessmann Vitodens 100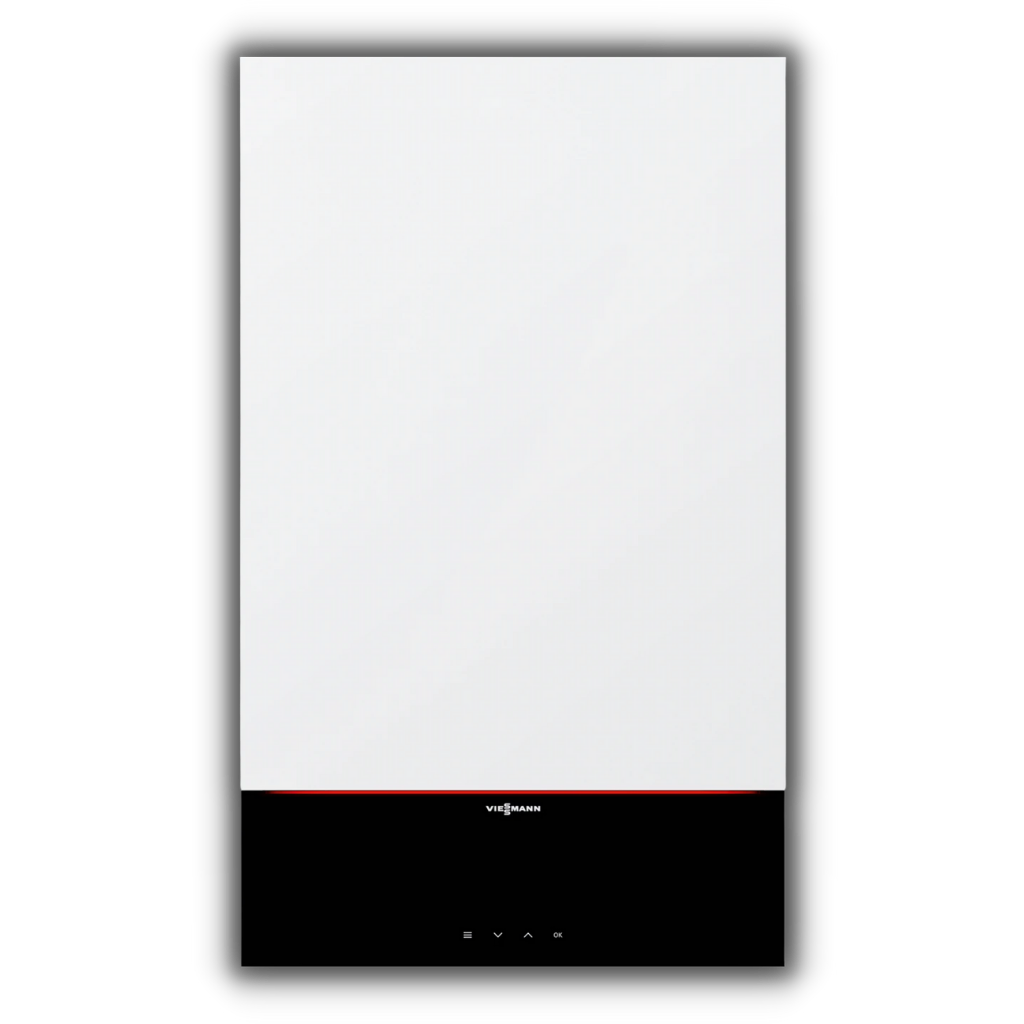 Whereas the Viessmann Vitodens 100 is a gas-fired combination boiler with a wall-mounting design. It is suitable for a wide range of homes and its compact size makes it excellent for residences with limited space. It is available in several different power outputs.
The Vitodens 100-W has features that rival many, if not all, of the combi boilers now on the market. This is especially true of the 2021 model, which has been modified. 
 The following are the most common characteristics of a Viessmann Vitodens 100: 
      Energy efficiency rating of 'A' 
      When ordered with, a 10-year comprehensive warranty is included as standard. 89.5 percent efficiency when heated 
      Ready for the next generation of fuels using hydrogen 
      Option for weather compensation for Boiler Plus compliance 
      Touchscreen LCD with backlight 
      Heat exchanger made of stainless steel 
      That sounds fancy: compatibility with the Viessmann Vitronic smart thermostat.
| Type | Efficiency | Output kW | Price |
| --- | --- | --- | --- |
| Worcester Bosch 24Ri Boiler | 92% | 24 | £935 |
| Viessmann 100-W Boiler | 89% | 35 | £1,150 |
Viessmann's boiler range is also known for its efficiency, which is the consequence of the company's investment in research and development. This has paid off, with the Vitodens 200-W and 222-F both having a 98 per cent efficiency rating, with no boiler in the Viessmann range having a lower efficiency than 93 per cent.
 We hope this article has helped you decide which boiler is right for you and will sit in your home environment nicely! Picking a boiler is never an easy choice as you want the boiler to be long lasting and efficient in your home. Luckily at Boiler Choice we can help out with our boiler selector, and expert advice!