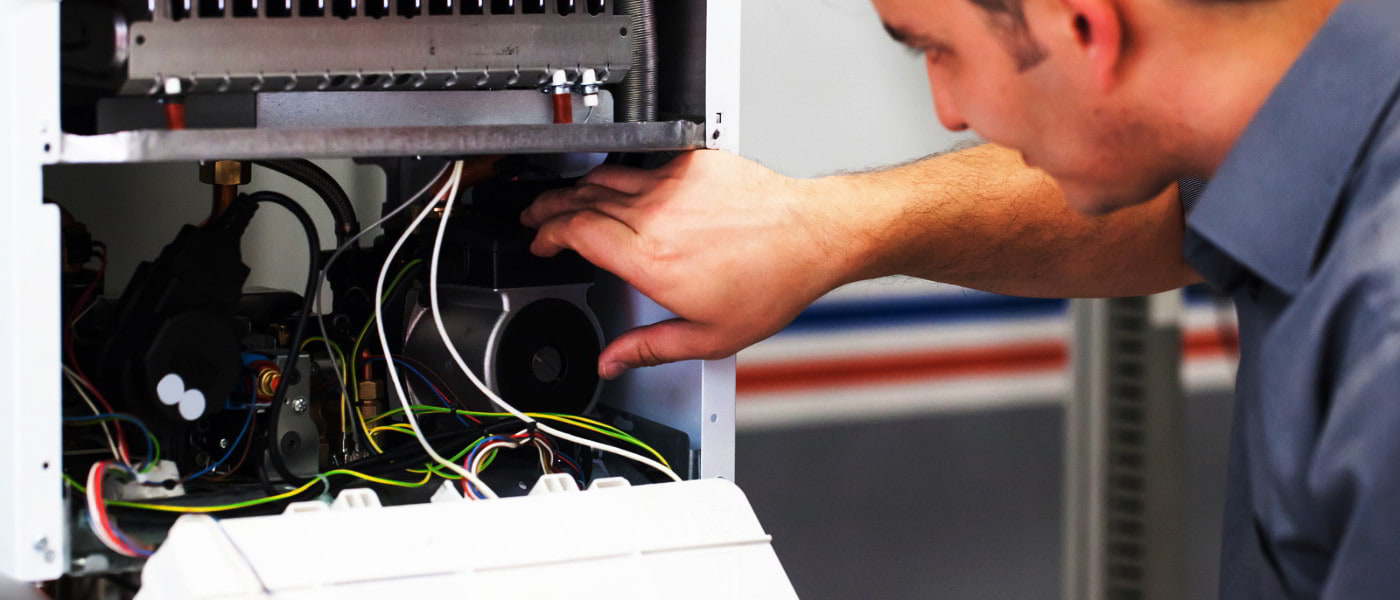 Considering a new boiler in 2024? This guide cuts through the complexity of pricing, offering a clear breakdown of the costs for various boiler types, installation fees, and additional considerations for your UK home. Get the insights you need to make an informed investment in your heating system without the jargon.
The most appropriate boiler for your home will depend on the type of home you have and what kind of energy supply you use.
How much you pay will not only include the price of the boiler but the cost of installation and possibly additional charges for removal of your old boiler.
The brand of the boiler you choose can have a significant impact on how much you pay overall.
Depending on your circumstances it might be worth considering a boiler conversion rather than a boiler replacement.
Boiler Replacement Cost – Overview
Given the range of factors that can impact the cost of a new boiler, it's difficult to provide a precise estimate without knowing the specifics of your own, individual situation and circumstances. 
However, to give you a quick idea of what you can expect to pay, below are some average estimates before we examine things in more detail:
| Boiler Type | Cost of Boiler (UK) |
| --- | --- |
| Combi Boiler | £700 to £2,500 |
| Combi Boiler with Installation | £1,200 to £4,000 |
| System Boiler | £800 to £2,000 |
| System Boiler with Installation | £1,300 to £3,500 |
| Conventional Boiler | £1,000 to £2,500 |
| Conventional Boiler with Installation | £1,800 to £4,500 |
These estimates are based on the average cost of boilers (UK) and typical installation costs. The actual cost of your new boiler will depend on a number of factors, including the type of boiler, its size and power output, and, as noted in the table above, the cost of installation.
How you determine the right type of boiler for you depends on various factors, including:
The type of home you have: flat, mansion, terraced, semi-detached, etc; 

The number of bathrooms;

What kind of energy supply you use (gas, oil or electric).
The right type of boiler for a one-bedroom flat is almost certainly not going to be the correct type of boiler for a three-story house with four bathrooms.
New Build vs Boiler Replacement
Are you looking to identify the cost to replace an old boiler, or is the new boiler going to be fitted into a new build? If it's the former, then you may be liable to additional charges for the removal of the old boiler in addition to the cost of procuring and installing the new one.
Environmental Impact and Alternative Energy
Many people are also now looking for a boiler that's more environmentally friendly, which means they might need to be compatible with alternative energy sources such as solar. Whilst many modern boilers are compatible with both LPG and solar, not all are, so it's important you do some digging beforehand to find out whether the boiler you're considering is appropriate
How Much is a New Boiler?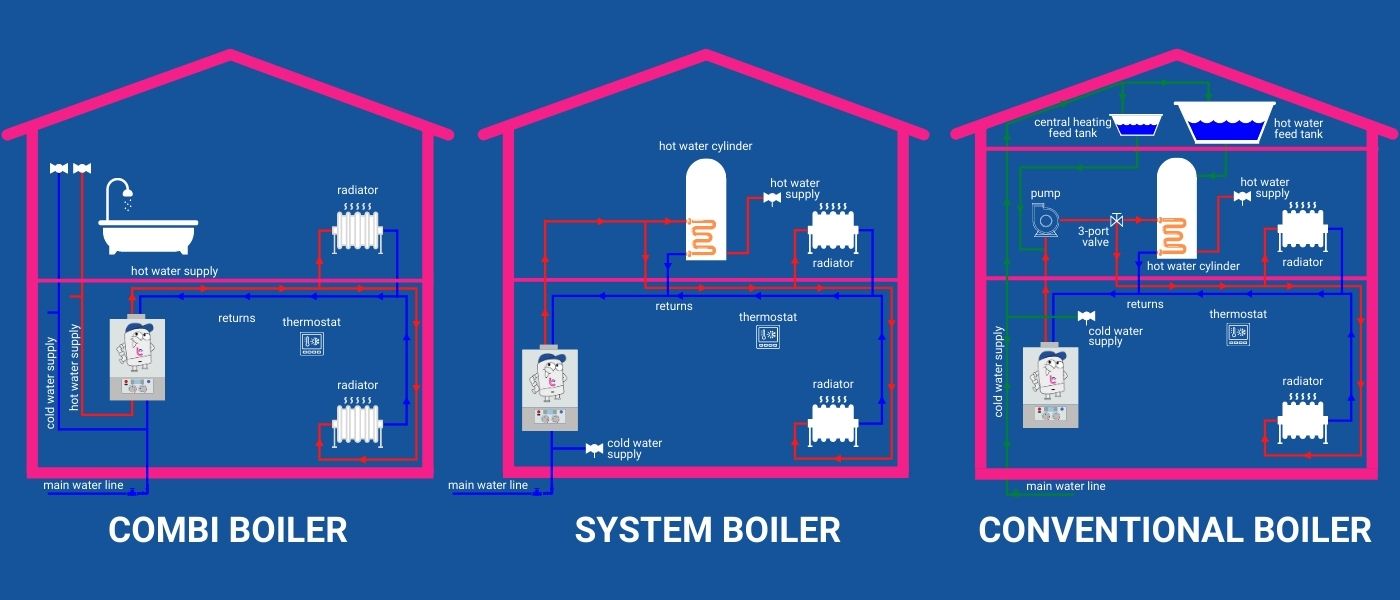 The first step in determining the cost of a new boiler is to work out which type of boiler you're investing in. There are, after all, several different types of boilers. Different types of boilers come in different models, and different models of a particular type of boiler will come with different outputs to accommodate various types and sizes of homes.
Boiler prices (UK) will vary depending on the type of boiler and its output (e.g. 28kW, 35kW). There are three main types of boiler: 
Conventional (Heat Only) Boiler
How Much is a Combi-Boiler?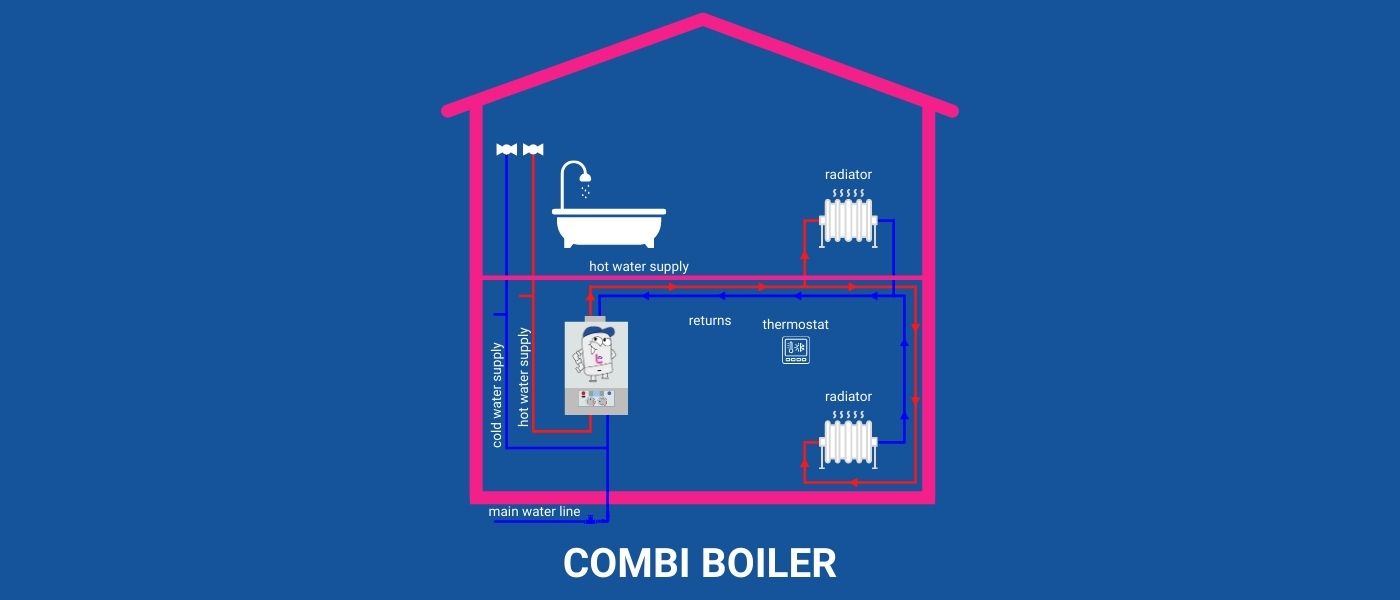 Combination boilers are the most compact type of boiler and suitable for installation in cupboard-sized spaces that would not accommodate other types of boilers.
Because they require no water cylinder to store any water, the installation process is much simpler (and less intrusive) than installing a system or heat-only boiler.
Combi boilers are also often the cheapest type of boiler to run when compared to alternatives with the same power output. This is because, unlike conventional and system boilers, combi boilers don't have to pre-heat the water before it is used, and they also don't have to reheat the hot water if it isn't used quickly enough. 
And since all combi boilers are now condensing boilers this makes them, generally speaking at least, the most efficient, too.
Ability to Provide Heat and Hot Water on Demand
Additionally, combi boilers are often preferred because they provide both heating and hot water on demand, unlike conventional (heat-only) and system boilers which use water storage cylinders to heat water for future use.
Combi boilers typically cost between £700 and £2,500 with the cheapest currently available on the market coming in at £500.
Combi Boiler Installation Cost
Installation costs for a combi boiler typically range, on average, from £500 to £1,500.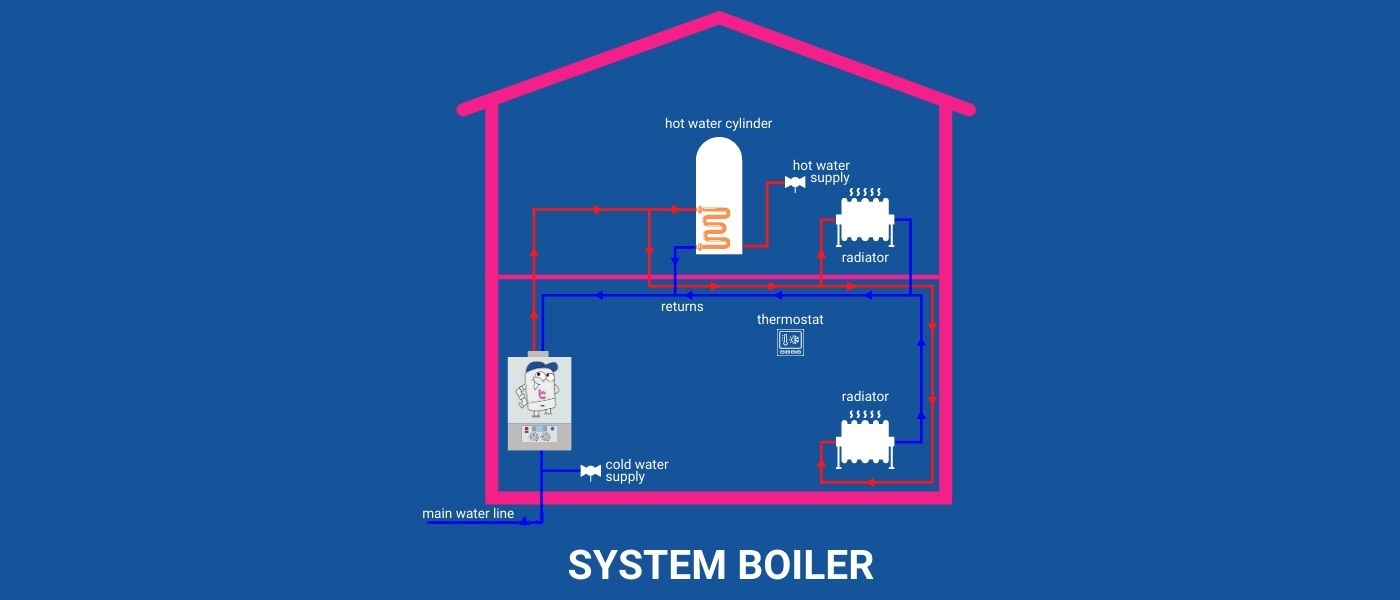 System boilers are similar to combi boilers, but as just touched upon, they don't provide hot water on demand. Instead, they heat water in a cylinder and then supply it to the taps and radiators. System boilers are ideal for mid-sized homes (up to four bedrooms and one bathroom) with higher hot water demands.
System boilers typically cost between £800 and £2,000.
System Boiler Installation Cost
Installation costs typically range from £500 to £1,500 for a system boiler.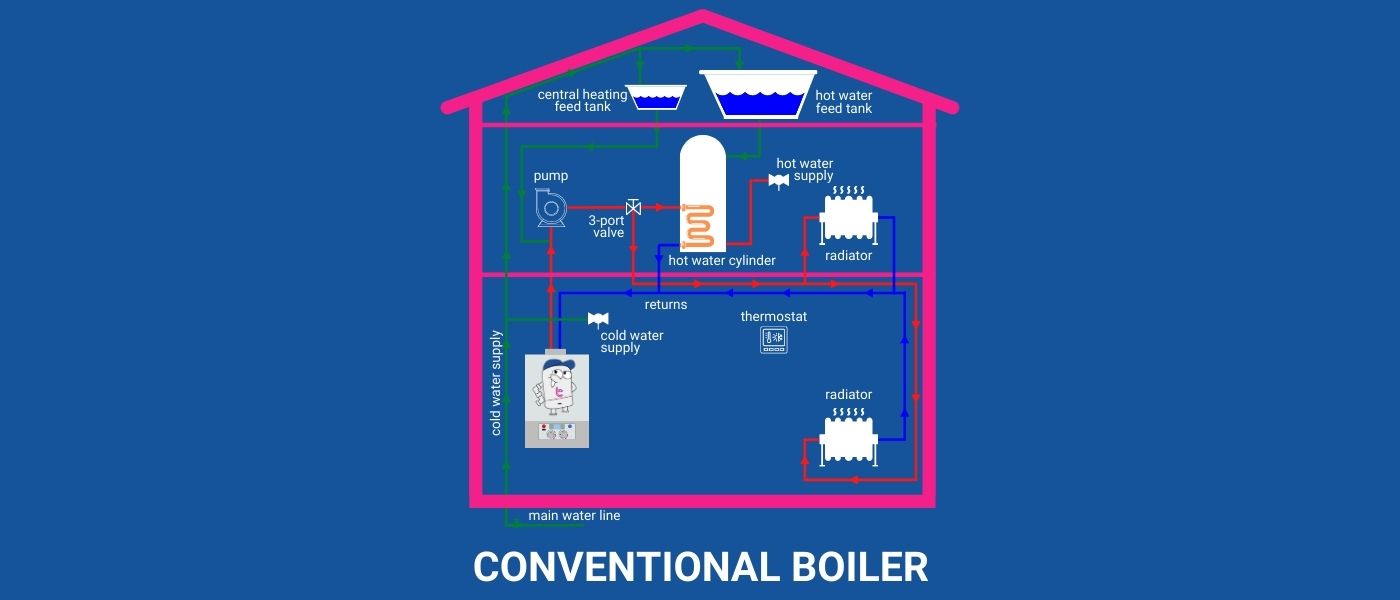 Conventional boilers, which are often also called regular boilers, are typically used in older homes or large homes with multiple bathrooms. They require a separate hot water cylinder and a second cylinder for cold water storage.
Conventional Boiler Prices
Because Conventional/Heat-only boilers require two water cylinders (tanks) and are more complex systems than combination or system boilers, they come with a higher average cost which typically lands somewhere between £1,000 to £2,500.
Conventional Boiler Installation Cost
For the same reason, not only do heat-only boilers cost more, but because they're more complex and more labour-intensive to fit, the cost of installing a new heat-only boiler tends to range at a higher level of £800 to £2,000.
Different Combi Boiler Brands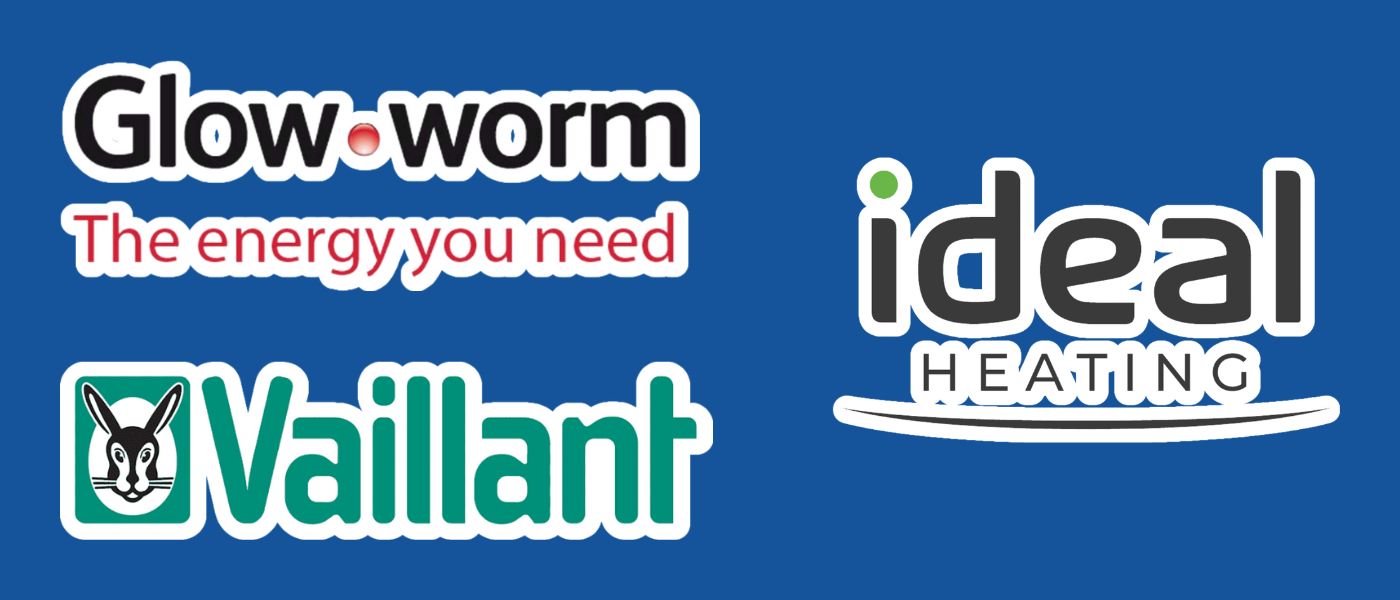 One other factor that will influence the cost of a boiler that we've not yet touched upon is the brand of the boiler. As with most other things in life, heating systems in the UK have both economy brands and premium brands and the prices between them are usually a simple way to distinguish which is which. 
Below, we've picked our top manufacturers in each category with an example boiler unit to give you an insight into the range of prices between them.
Note: all of these are combi boilers with a 35kW output.
Best Economy Boiler Brand
Having provided Britain with boilers for more than 80 years, Glow-worm is one of the most popular boiler manufacturers in the UK. They have a hard-earned reputation for providing reliable heating systems at a low price; boilers that are suitable for all homes and are thoroughly deserving of being rated best in class for our Economy category.
Boiler for comparison: Glow-worm 35c
Price: £1,027.61 (excl. VAT)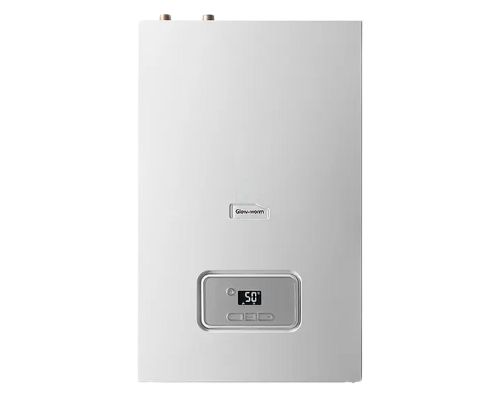 Best Mid-Range Boiler Brand
Ideal Heating are the champion of our mid-range category. They have a stirling reputation for both the quality of their boilers and their customer service. They are currently rated Excellent with TrustPilot, boasting a maximum 5 star rating.
Boiler for comparison: Ideal Logic MAX 35
Price: £1,207.90 (excl. VAT)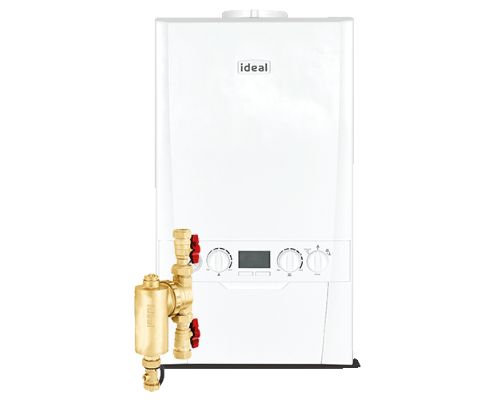 Best Premium Boiler Brand
King of the Premium Boiler Brand category goes to Vaillant. Next year, Vaillant will be celebrating its 150th anniversary as a company. 150 years in the game is an incredible achievement – for any business – and shows how the company has managed to stay at the top of the pack for one simple reason: by being the best.
Boiler for comparison: Vaillant Eco Tec Plus 835
Price: £1,518.57 (excl. VAT)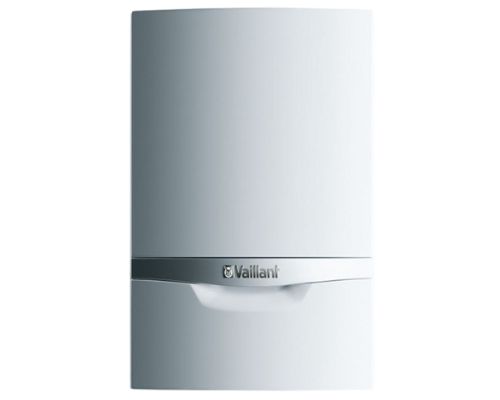 As you can see, then, the brand of the boiler can have a significant impact on the price you might pay for a new boiler. Once you've worked out what type and size of boiler you need, make sure you assess a number of alternative manufacturers to give yourself the best chance of picking the best one within your price range.
So far, we've focused on the costs involved with buying a new boiler, having it installed and the potential additional costs for the removal of your old boiler. However, this isn't the only option for people wanting to upgrade their current heating systems.
Usually, when people are looking at the cost of a new boiler it's because their existing boiler is old or even antiquated, and isn't providing the performance they need at a cost they find acceptable. But this isn't always the case and, in some instances, a boiler conversion might be a better option than a boiler replacement.
What is a Boiler Conversion?
When we talk about boiler conversions, 9 times out of 10 we're talking about converting a conventional (heat-only boiler) or a system boiler into a combi boiler system.
❗NB:
It is possible to go the other way and convert a combi to a system or heat-only boiler, which might be desirable in cases such as having a home extension that increases the number of rooms and/or number of bathrooms, but this is less common.
Whatever type of conversion you're considering, it's always going to require much more work, time and money than a simple, like-for-like boiler replacement.
If you're converting to a combi boiler, then this is going to involve removing the existing water cylinder (or cylinders in the case of conventional heating systems) and pipework which is going to increase labour costs and the time it takes to finish the job. 
In the table below, we've detailed the average boiler prices with fitting costs vs conversion costs for some of our recommended combi boilers. These conversion estimates include everything we have just mentioned, in addition to the price of the boiler, inclusive of VAT.
Boiler costs vary from type to type, brand to brand, and model to model. There's no getting around the fact, however, that boilers – even economy-brand ones – are pretty expensive, particularly when you factor in installation costs. But, and it's a big but, it's important to remember what you're investing in.
Your boiler is amongst the important features of your home, and modern boilers should easily last you 15-20 years. Besides actually purchasing the home itself, investing in a boiler is one of the biggest, most important investments you can make as a homeowner, given how long it's going to last you. And when you consider that longevity, the relative expense of modern boilers becomes far more reasonable.
Because it's a big investment, and because your boiler is going to be around for such a long time in your home, it's vital you do your research beforehand to find the boiler that's right for you. Fortunately, that's where we come in here at Boiler Choice! If you'd like further details on our recommendations for the best boiler brands, then you can find that information here.
This blog was written in collaboration with Eddie Scoffin, the founder of Boiler Choice. Eddie has been installing boilers for over a decade. With a passion for excellence and customer satisfaction, Eddie's leadership and expertise have been instrumental in the success of Boiler Choice. His commitment to making the boiler installation process hassle-free for customers has earned him a respected reputation in the industry.
Updated on March 13, 2023