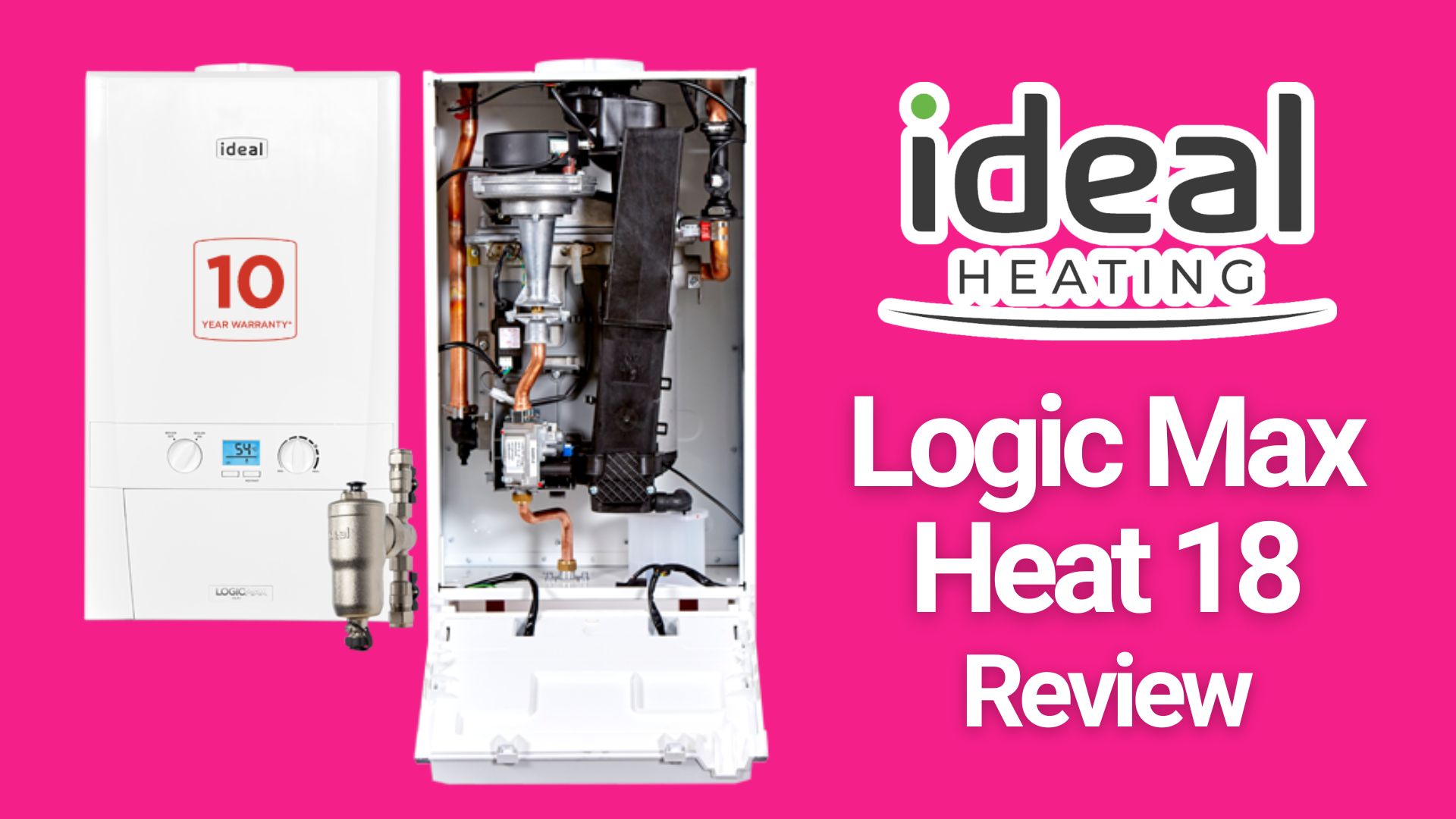 Needing a new boiler can be a stressful and costly situation for homeowners, but the Ideal Logic Max Heat 18 offers an easy-to-install, affordable option that can help relieve some of that burden. 
Part of the popular Ideal Logic Max range, the Heat Max 18 is a compact system small enough to fit in a kitchen cupboard. It's both highly efficient and simple to operate. 
This Ideal Logic Max Heat H18 really is an attractive prospective for those in the market for a new heat-only system. If you like what you read so far, then carry on reading for the ultimate lowdown, and all-importantly, our rating!
A reliable boiler from a reputable brand, the Ideal Logic Heat 18 is a heat-only type of boiler that has an impressive efficiency rating of 93%. With its built-in frost protection and fully modulating capabilities, its energy saving credentials are truly impressive – great news for both your carbon footprint and your wallet! This Ideal, heat only, 18kw boiler is capable of warming medium sized properties with approximately 10-15 radiators.
At a Glance – Key Features
| Manufacturer | Ideal |
| --- | --- |
| Boiler Type | Heat Only |
| Fuel Type | Gas |
| BTU | 60,000 |
| Boiler Size (Height x Width x Depth) | 700mm x 395mm x 278mm |
| Weight | 26.2kg |
| Energy Efficiency | 93% |
| Warranty | 10 years |
| ERP rating | A |
| Boiler Price | £1,073.45 inc VAT |
Is the Ideal Logic Heat 18 Right for Me?
Heat-only boilers are great for those properties which have a lot of radiators and a high demand for hot water; for example, if you have multiple bathrooms. They're capable of supplying high volumes of hot water at one time, unlike combi-boilers, which may struggle to perform with such demands. 
You will, however, also need to find space for a hot water cylinder, cold water tank and expansion tank. Although the boiler itself is compact enough to fit in a kitchen cupboard, the other equipment will take up considerably more space and you will need to allow for this if you plan to buy the Ideal Heat H18. 
The 10-year warranty that comes with your Ideal Logic boiler provides peace of mind that you're well covered in the unlikely event a fault develops with your system. Thankfully, the boiler is highly durable and made from a scratch-resistant cover to limit damage. 
Let's now take a minute to discuss the boiler's user-friendly functionality. The Max Heat 18 comes with an impressive, large, colour digital display, allowing you full control; it even reminds you when your service is due! Its compatibility with the Ideal Touch Controls makes it even easier for you to keep on top of your energy bills.
An In-Depth Look at the Max Heat 18's Pros and Cons
Like any product, there are pros and cons to buying this particular boiler. Below, we lay out all the facts so that you can make an informed decision on whether the Ideal Logic 18kw heat-only boiler is the right one for you:
Pros
Good for medium-sized homes with 3-4 bedrooms. 
An A-rated boiler that runs efficiently on a 20% hydrogen blend, with no need for technical adjustments, meaning it can supply heating and hot water on demand, without disruption.
Offers a 10-year guarantee as standard that can be further extended to 12 years when the boiler is installed by a 'Max Accredited' installation team.
Works well as both a new and replacement installation.
Suitable for use with vented or unvented cylinders.
Supplied with an Ideal System Filter.
Aluminium Heat Exchanger, as standard.
Cons
Not compatible with solar panels. 
Requires space for multiple tanks.
Not suitable for newer homes as their pipework won't be set up for this style of heating system.
How Does it Compare to Similar Boilers?
If you've been shopping around for your boiler, then you'll likely want to know how the Ideal Logic Max Heat 18 stacks up against its rivals. 
One of the most popular competitors to Ideal Logic is Worcester Bosch, which is also known for its highly reliable boilers. The Worcester Greenstar Ri range offers an 18kw model within its range that is also energy efficient, lightweight and compact. 
Similarly to the Ideal Logic Heat 18, Worcester Bosch's offering also has intuitive controls. However, its guarantee isn't as appealing when compared with that of the Ideal Logic Max Heat 18, at just 7 years (increased to 8 when installed by a Greenstar System engineer).
There is a slight increase in price if you opt for the Worcester boiler, which may be off-putting, but the difference is minimal. Ultimately, these are both great brands and you get a guarantee of quality with whichever you choose.
Frequently Asked Questions (FAQs)
How Long Do Ideal Boilers Last?
As long as you keep your Ideal boiler well-maintained and regularly serviced, it should last anywhere between 10 to 15 years. As boiler technology is constantly progressing, and your boiler will have general wear and tear as the years go on, we would always recommend updating your heating system once you reach the 15-year mark.
What is the Difference Between Ideal Logic and Ideal Logic Max?
Standard Ideal Logic boilers are a more basic line of heating system but come at a more affordable price point to the Max range. The standard model and the Logic Max are similar in appearance, but the software and displays will be considerably different. Standard Ideal Logics also only come with a 2-year guarantee, compared to the 10-year guarantee of their more premium counterpart.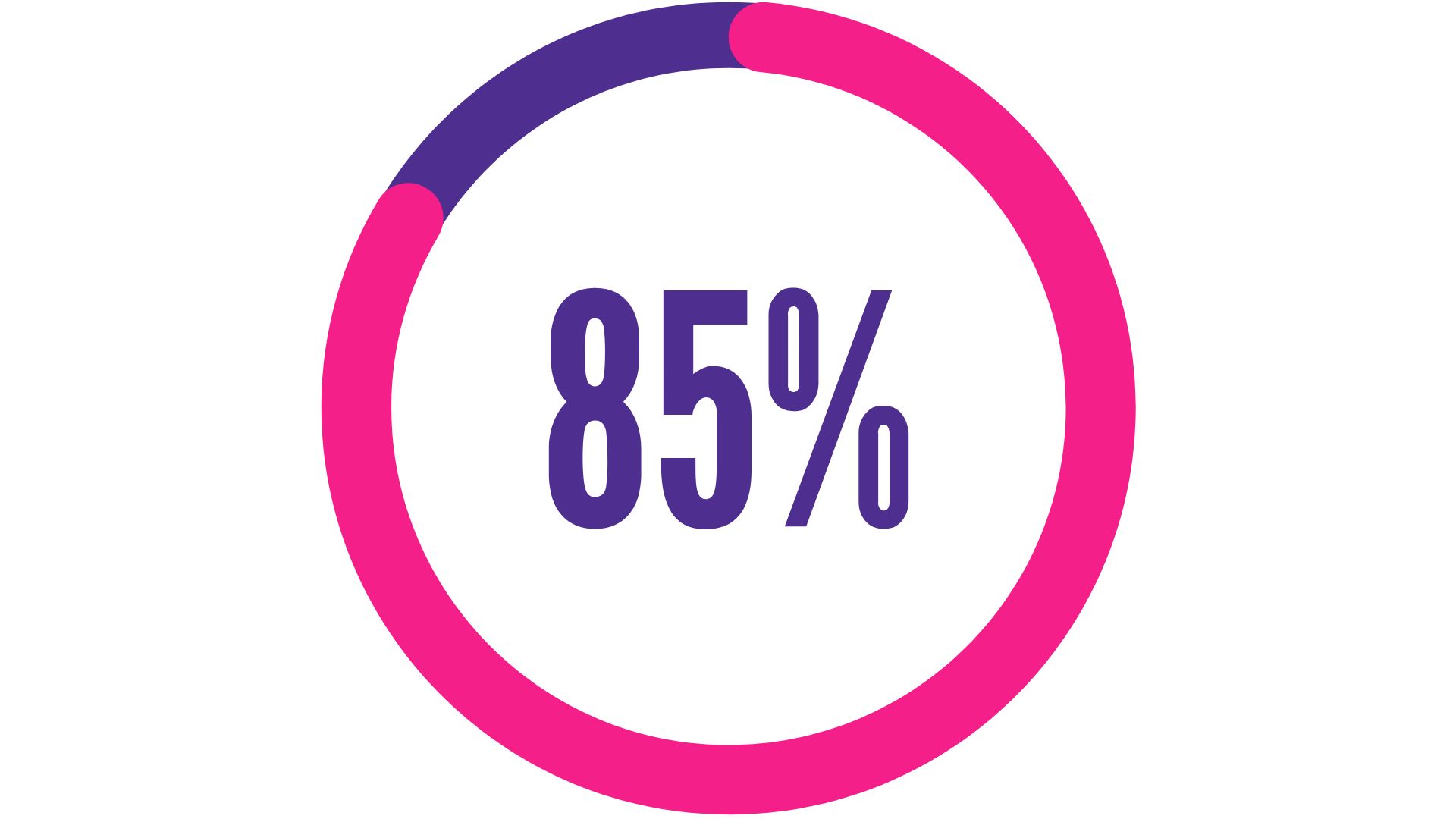 Rated: 85%
Overall, it's clear that the Ideal Logic Max 18 is a highly capable, energy efficient bit of technology. If you have a mid-size, older property and high hot water demands, then it will offer you outstanding, highly-reliable performance that will most definitely stand the test of boiler time!
If you'd like to find out more about our other boiler reviews and guides, click here.