In a Rush? Here's What You Need to Know
A boiler can be installed in most parts of the house, however there are some areas that are easier than others, including the kitchen, utility room and garage. 
Bathrooms are also good potential places to install your boiler, given this room's hot water demands, however installation can be slightly trickier. 
Other considerations on where to install your boiler include safety, noise and consideration.
| Location | Ease of Installation |
| --- | --- |
| Kitchen | Easy to Moderate |
| Utility Room | Easy |
| Garage | Easy |
| Outdoor Shed | Moderate to Difficult |
| Basement | Moderate to Difficult |
| Attic/Loft | Difficult |
| Bathroom | Difficult |
| Bedroom | Difficult |
| Living Room | Difficult |
Can I Install a Boiler in the Kitchen?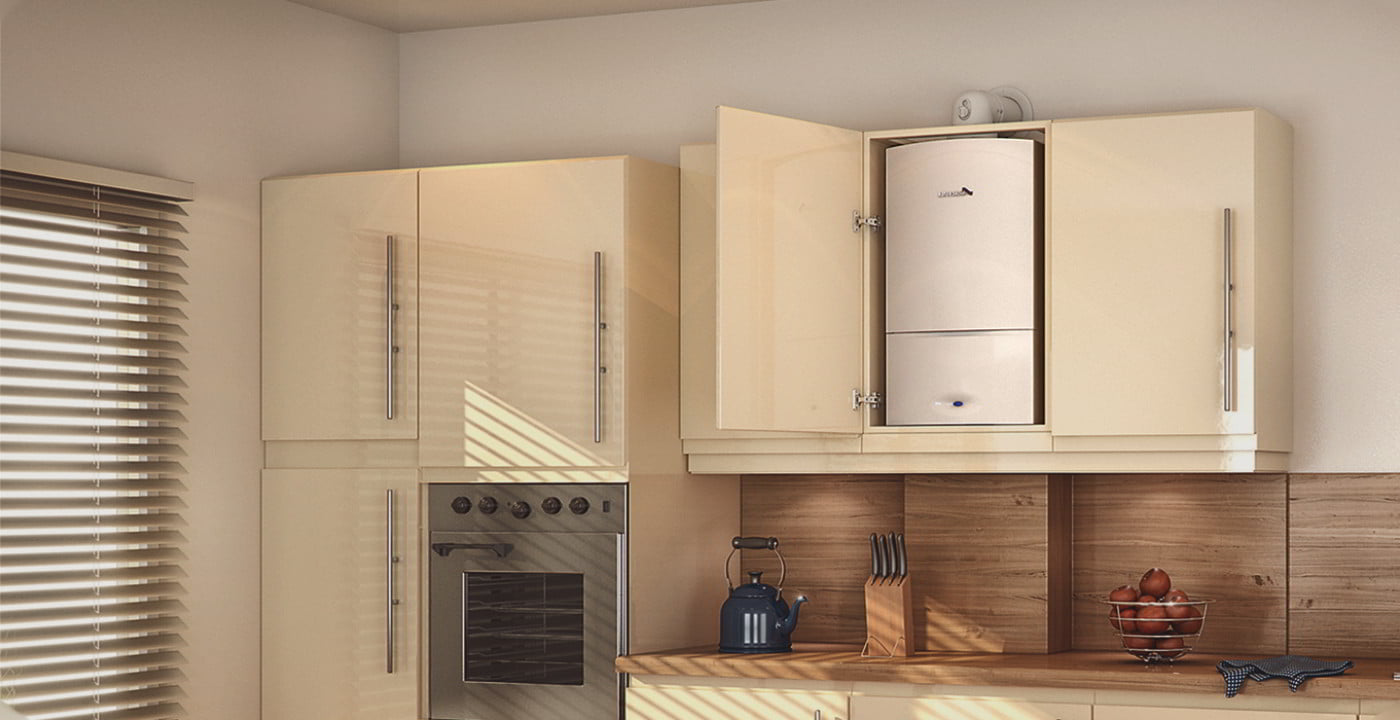 Whether you're installing a new boiler or moving an old one, the kitchen is always a popular choice. In the past, boilers were known to make a lot of noise. People spend more time in open-plan kitchens, which meant conversations were frequently interrupted by the rumble of a boiler kick starting. Luckily, this has changed with the arrival of modern boilers.
The combi boiler is generally quieter and a lot smaller than old system boilers, a huge bonus for modern-day homes. They can be tucked away behind kitchen cupboards, unseen and unheard. It's also worth noting that most modern-day washing machines no longer require a hot water feed, so if this is proving to be the deciding factor, make sure you check the exact function of your washing machine.
Can I Install a Boiler in the Bathroom?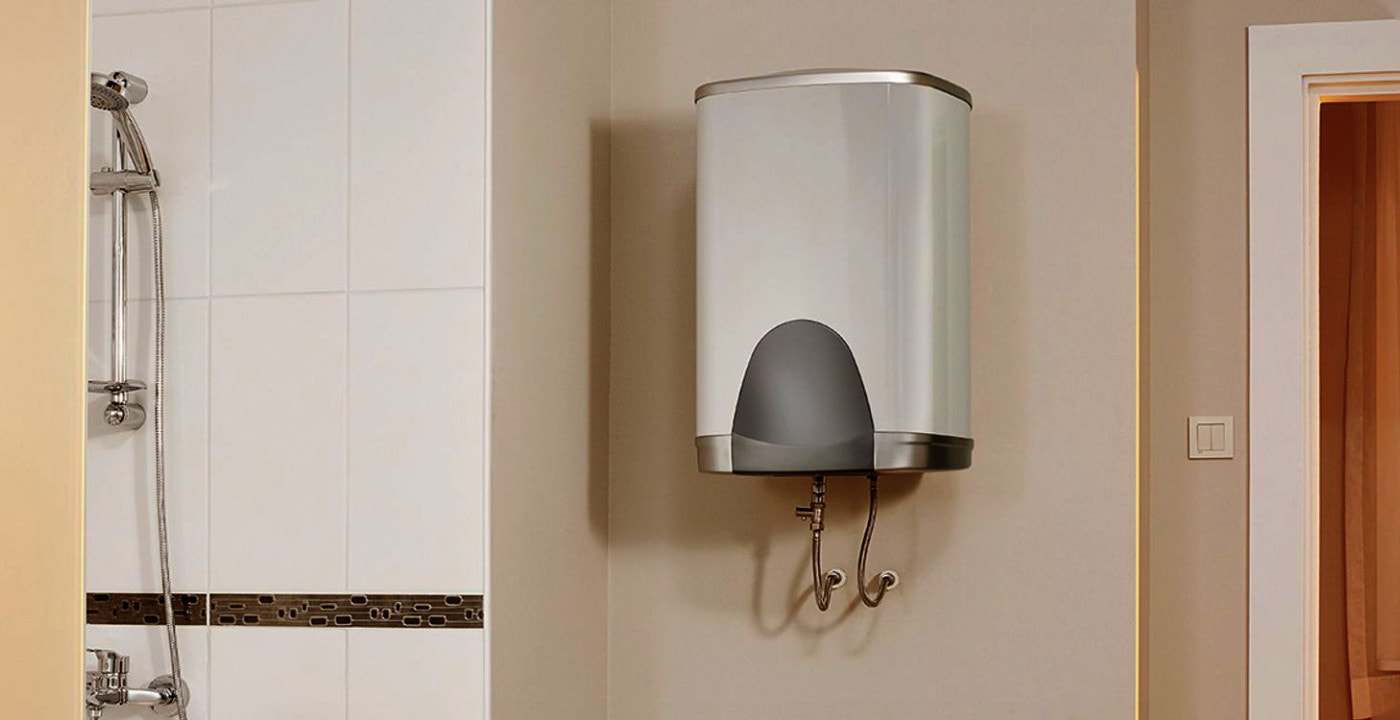 A bathroom can be a good option for a new boiler installation, but it also brings difficulties. Looking at the positives first, though, and above all else, if your boiler is in the bathroom, it's right next to appliances that use and require the hottest water. This means that when you're running a nice warm bath or hot shower, you'll have instant access to hot water.
Bathrooms are also fairly convenient locations because of their existing pipework. In this instance, the condensate pipe which comes out of your boiler can be connected to your bathroom waste pipe – safely depositing all of the nasty chemicals created during the combustion process.
With that said, however, the issue of electrical safety and ensuring proper ventilation can make installing a boiler in a bathroom one of the trickier places to install a boiler. Likewise, boilers aren't the prettiest things to look at, which is why we advise boxing yours off. This means you'll hide all the ugly pipes, and at the same time, create a nice warm storage place to keep your towels.
If you opt for the bathroom, your boiler must be out of range of both the shower and bath. The system's electrical spur must also be located outside the bathroom to avoid any dangerous meetings between water and electricity.
What About Other Areas of the House?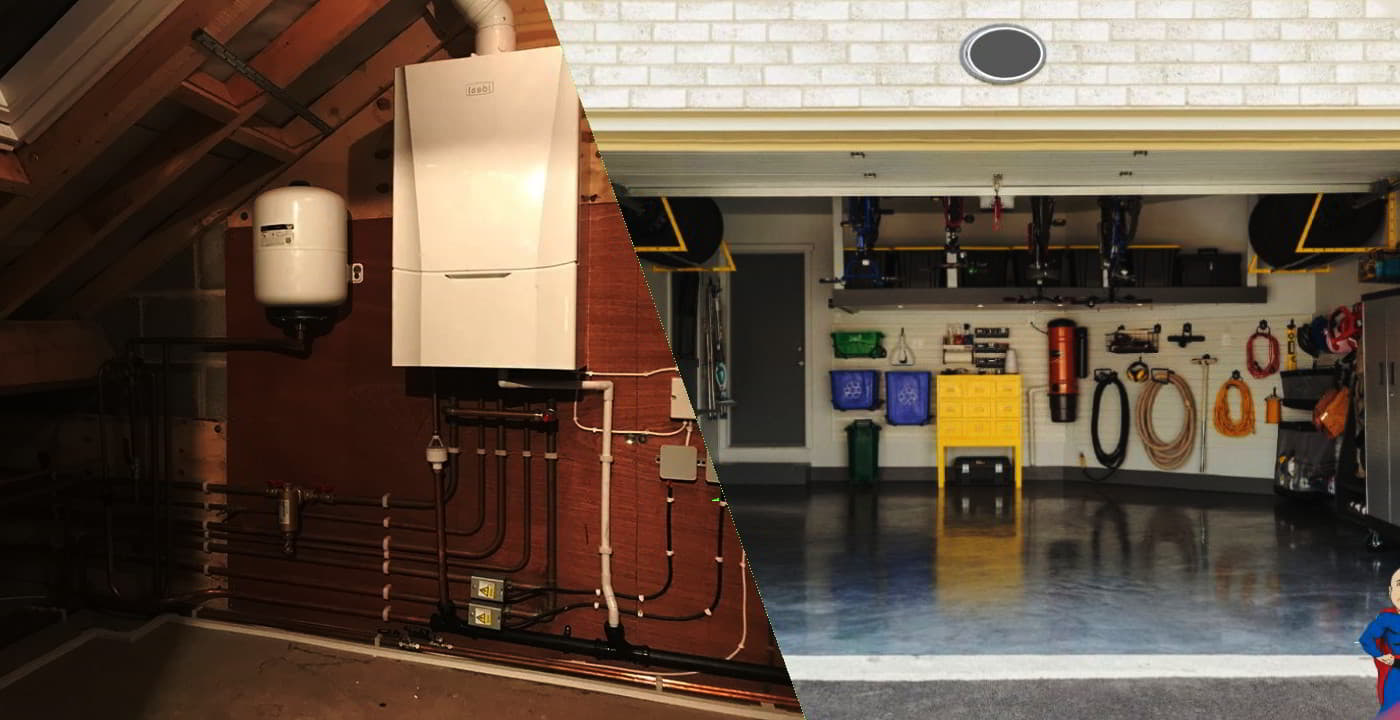 There are other parts of your house that make for good spaces to store your boiler, like the garage, loft, or attic. These, however, do have a number of setbacks which makes installing a boiler here, a trickier task.
Can You Put a Boiler in the Loft?
Placing a boiler in the loft (or attic) is a great way to free up space in other parts of the house. Although, if you were to put your boiler in the loft or attic, you'd need to ensure that it's accessible. This means you'd have to also install a ladder and sufficient lighting to avoid any trips – or even falls through the ceiling.
Is the Garage the Best Place for a Boiler?
The garage is a good place to potentially install a boiler because they typically have the space and utility connections required, as well as better natural ventilation than much of the rest of the house.
There are some things that are important to note, however, when considering placing a boiler in the garage. Mainly, the need for frost protection and ensuring that your boiler meets requisite safety regulations. The best thing to do before making your decision is to talk to a qualified Gas Safe Registered Engineer.
What About Other Areas of the House?
When deciding on where to place your boiler, there are some other key things to consider besides simply ease-of-access/space optimisation. These include:
Modern boilers are much quieter than their predecessors. But that said, there are still some boilers which are noisier than others. If the boiler you're having installed is known to be on the louder side, then it might be worth placing it somewhere where that noise will be less intrusive – the garage, for example.
Safety is another key aspect when determining boiler placement. The electrical connections, gas connections and ventilation all need to meet the appropriate safety standards. Furthermore, the issues of clearance and protection from damp or water damage also come into play. A boiler engineer will be able to tell you where they think in your house is safest to install a boiler.
A less-integral (but still important) consideration on where to install a boiler is the aesthetics of it. There's no getting away from it, boilers aren't the most attractive of appliances. And even though many modern boilers are still more unassuming and sleek, you're never going to make them the centrepiece of a room. Are you able to box off your boiler or conceal it in the room you want to use? Or is it going to be an eye-sore?
Wherever you decide to have your boiler installed, it's important that you use a trusted, highly-qualified boiler installer. This will ensure your boiler is installed safely, efficiently and with a minimum of fuss.
Here at Boiler Choice, we're specialists in boiler replacements and are fully qualified to advise you on your installation needs throughout the West Midlands, so please don't hesitate to get in touch if you need our help!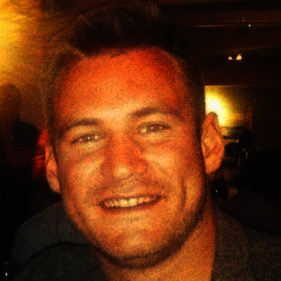 Boiler Choice Director & Founder
This blog was written in collaboration with Eddie Scoffin, the founder of Boiler Choice. Eddie has been installing boilers for over a decade. With a passion for excellence and customer satisfaction, Eddie's leadership and expertise have been instrumental in the success of Boiler Choice. His commitment to making the boiler installation process hassle-free for customers has earned him a respected reputation in the industry.