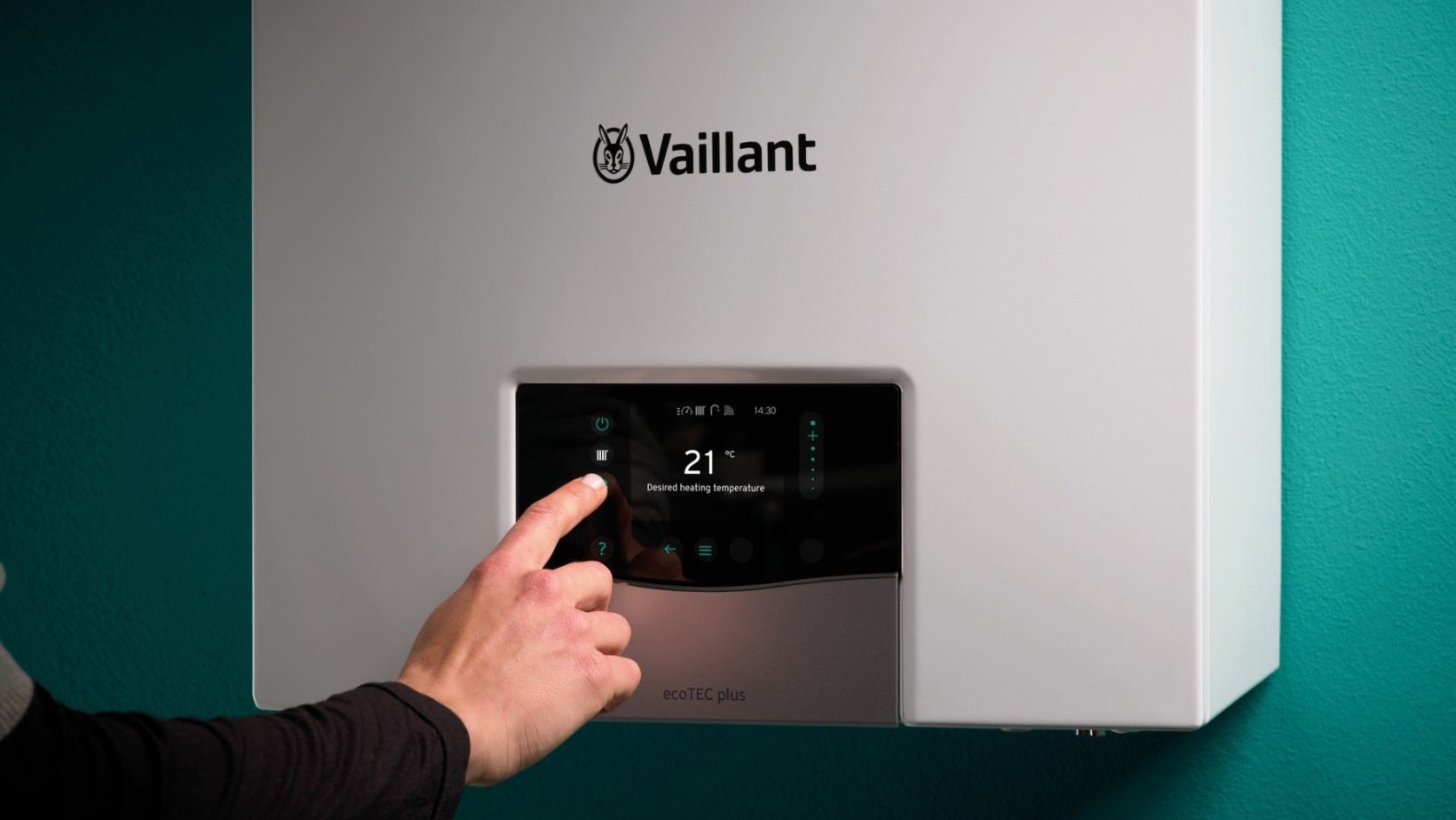 Our Favourite Three at Boiler Choice
Key Notes:
Vaillant's newest 2023 models come equipped with enhanced features and more energy-efficient designs.

Always consider a boiler's size, efficiency, warranty, and customer reviews before making a decision.

The ecoTEC Plus remains a top pick, and arguably the best Vaillant combi boiler, with new 2023 models introducing IoniDetect and the Limp Home function.

The Vaillant combi boilers detailed below all serve different purposes/suit different needs – there's something for small apartments, large family homes, and the environmentally-conscious.
A combi boiler, standing for combination boiler, serves as a dual-purpose unit. It efficiently heats both the central heating system and provides on-demand hot water, eliminating the need for a separate hot water tank.
By heating water directly from the mains, it ensures that you always have a steady supply of hot water whenever you need it. Given their utility and efficiency, it's not surprising that combi boilers have become the most common type of boiler in many households.
How Does a Combi Boiler Work (in Brief)?
Direct Connection:

Combi boilers are linked directly to the mains water supply.

Activation:

Turning on a hot tap triggers the boiler to start.

Heat Exchanger:

Cold mains water flows through a heat exchanger, which is heated by a burner.

Instant Heating:

Water heats instantly as it passes through, providing hot water on demand.

Flow Rate:

While efficient, combi boilers typically handle one hot water task at a time. That's why your shower can go cold if someone in the kitchen uses the hot water tap at the same time!

Central Heating:

For home heating, water is heated and pumped through radiators or underfloor systems.

Space-saving:

No storage or feed tanks are needed, saving space.

Safety:

Modern designs incorporate safety features, shutting down the boiler if issues arise.
Looking at the 5 Best Vaillant Combi Boilers (in 2023)
The ecoTEC Plus boasts of being Vaillant's crown jewel in the combi boiler realm. Its output options are 26kW, 32kW, and 40kW, whilst its other impressive features include: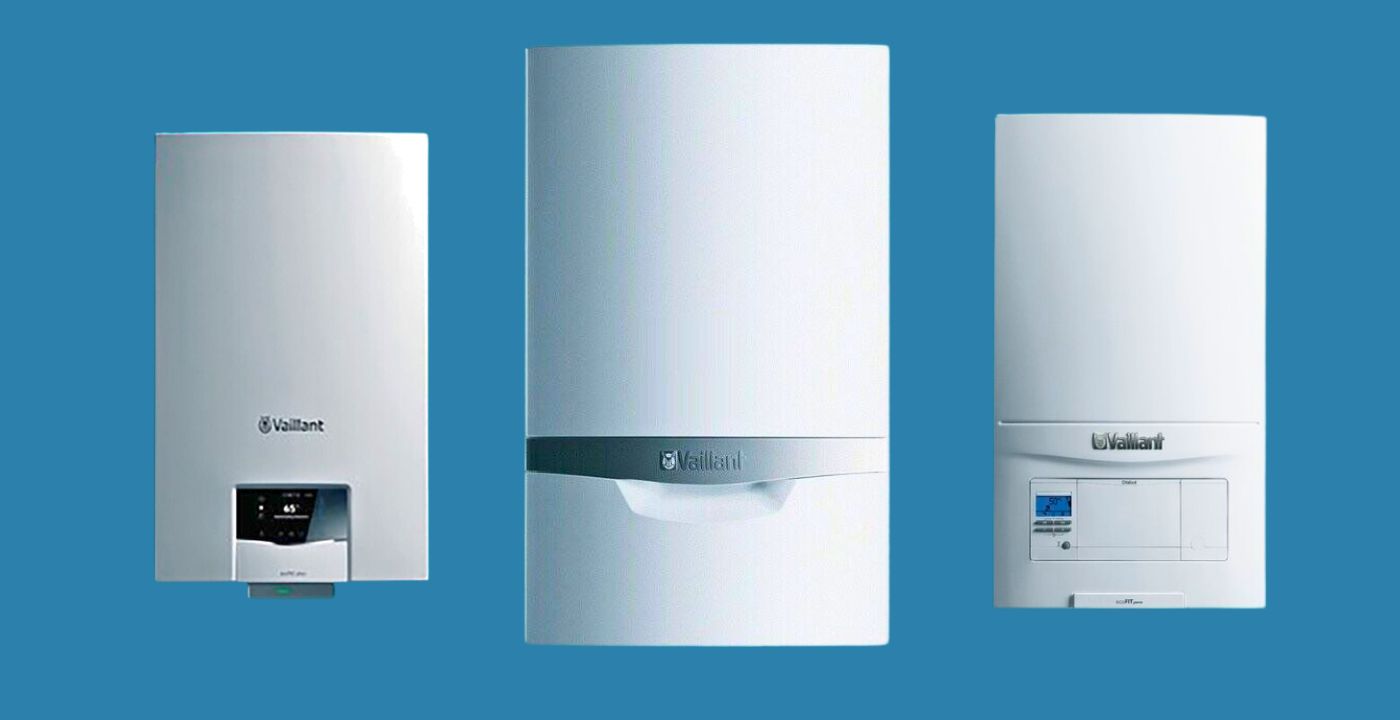 Our Review of the ecoTEC Plus (825 model)
In our experience, the ecoTEC Plus 825 model delivers on its promises. Its swift water delivery system is a game-changer, especially for busy mornings. Though priced on the higher side, its performance justifies the cost. Check out our ecoTEC Plus 825 review!
For those with space constraints, the ecoFIT Pure emerges as an optimal choice. Its output options are 25kW, 30kW, and 35kW.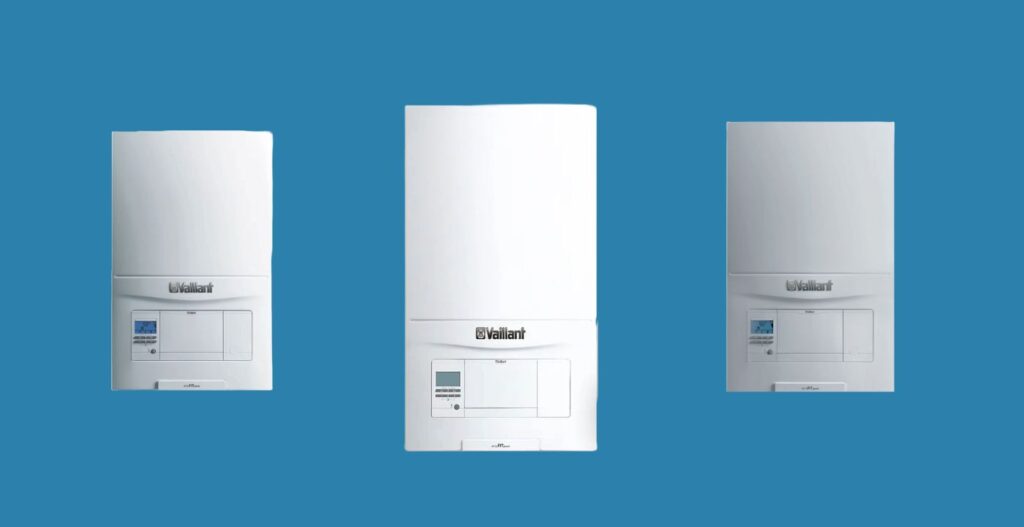 Our Review of the ecoFIT Pure (825 model)
Perfect for smaller homes, the ecoFIT Pure 825 is a compact powerhouse. Its silent operation is a bonus for peace-lovers. While the warranty could be better, its performance is undeniably top-notch. Take a look at our ecoFIT Pure 825 review!
3. Vaillant ecoTEC Exclusive (Green iQ)
Eco-conscious users will appreciate the Green iQ for its sustainable approach. This model's output options are 35kW and 43kW.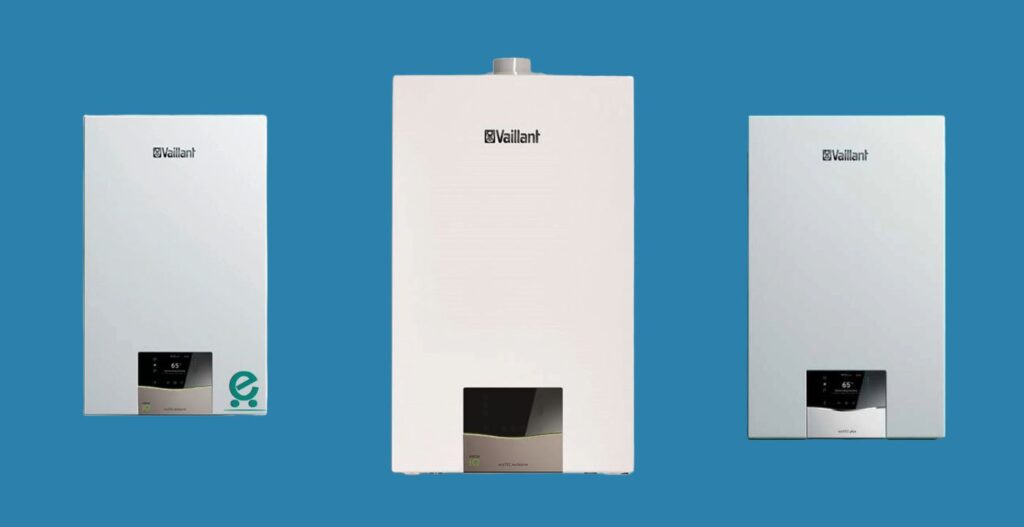 4. Vaillant ecoTEC Plus Combi Store
Optimal for larger households, the ecoTEC Plus Combi Store isn't a boiler to be sniffed at. Its only output option is 38kW.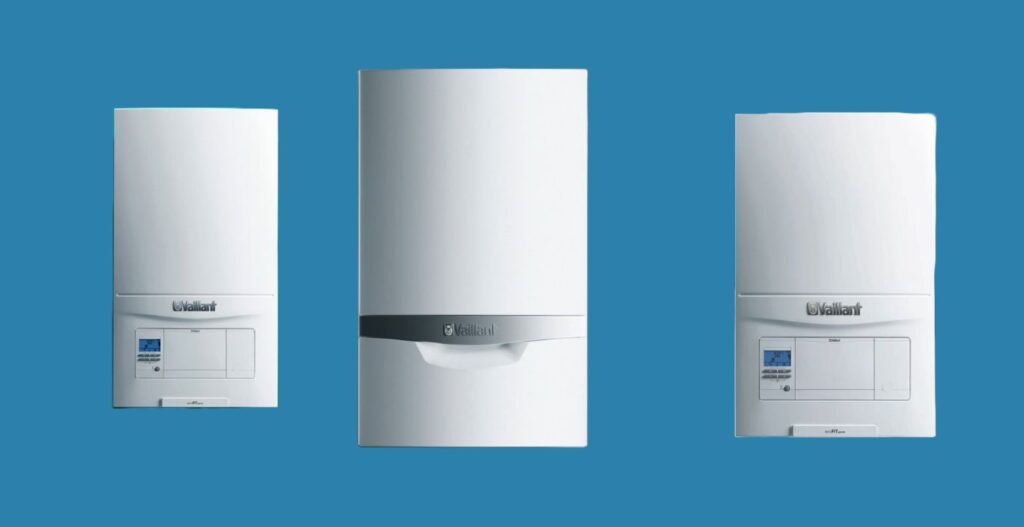 5. Vaillant ecoTEC Pro Combi
A fantastic choice for medium-sized households, the ecoTEC Pro Combi comes in three different output options, 24kW, 28kW, and 30kW.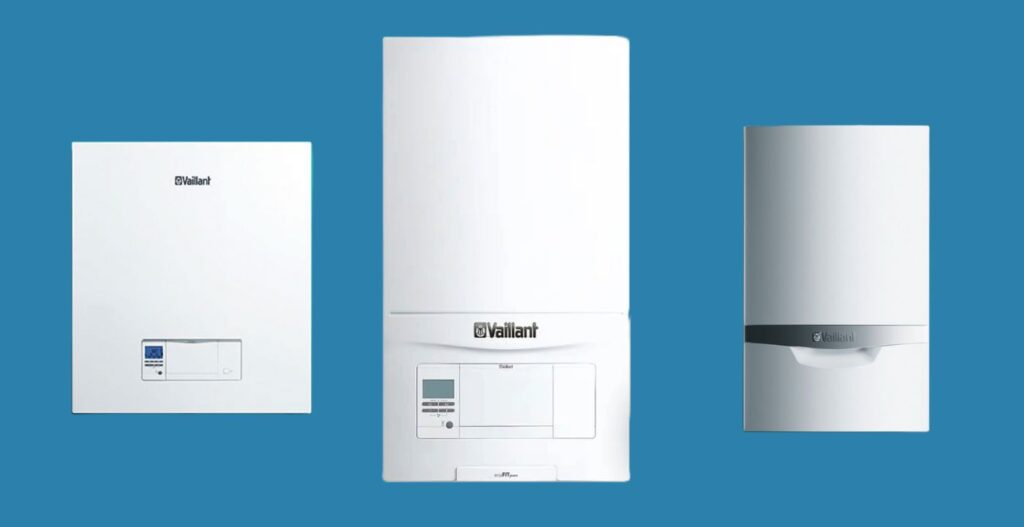 Things to Look Out for in a Good Combi Boiler
When you're investing in a combi boiler, it's essential to know what to look for:
The size of the boiler plays a significant role in its efficiency. A boiler too small won't provide ample hot water, whereas an oversized one will cause a spike in your energy bills. Always determine the correct kW output suitable for your home's dimensions.
Before committing, delve into the internet and read reviews. Understand the experiences of real users. After all, real-life usage sometimes provides insights that product specifications don't.
A boiler is a considerable investment, and its warranty should reflect that. A longer warranty can save significant sums in the long run, so always review the terms.
Vaillant's Combi Boiler Changes in 2023
Vaillant, always at the forefront of innovation, has further upped its game in 2023. If you were searching for the best Vaillant combi boiler in 2022 or even 2021, the ecoTEC Plus would have undoubtedly been a front-runner.
Now, the latest models have been enhanced with state-of-the-art features like IoniDetect, offering adaptive combustion control, and the Limp Home function, ensuring that minor faults don't disrupt your comfort. The boiler attempts self-correction up to 10 times in case of detected anomalies. If unresolved, it operates at reduced output, simultaneously alerting homeowners and installers.
To view a video from Vaillant detailing the new ecoTEC Plus model in all its shiny glory, click here.
Making the Right Combi Boiler Choice for Your Home
Selecting the right combi boiler for your home is essential, not just for ensuring a cosy environment, but for optimising energy efficiency, reducing energy bills, and minimising the carbon footprint. Remember, the best boiler isn't always the most expensive one – it's the one that caters to your specific needs.
Firstly, let's reiterate the importance of size. By this, we're referring to the kW output and dimensions. Vaillant's combi boilers have had homeowners raving about perfect sizing for diverse home dimensions and hot water needs over the years.
However, every household is different, and your needs might vary from your neighbours. With that in mind, here's what your needs will typically be: in general, a small to medium-sized house with up to 3 bedrooms would benefit from a boiler with an output of 24-30 kW. For larger homes with multiple bathrooms, you should consider boilers in the range of 30-35kW.
When musing over boiler upgrades, don't forget the tech aspect. Today, a myriad of technological innovations like smart thermostats and energy-efficient circulators are transforming boiler operation. They provide homeowners more control over their heating system, increase boiler lifespan, and further drive down energy bills.
The world is rapidly moving towards more sustainable and environmentally friendly solutions. The demand for green energy solutions has, unsurprisingly, made the eco-friendly Vaillant ecoTEC Exclusive (Green iQ) a favourite amongst homeowners. It's not just about its recyclable parts but the general movement towards reducing our carbon footprint.
We can't stress enough how essential it is to look beyond the initial price tag. Sure, some boilers might seem more expensive at first glance. However, the total cost of ownership, which includes maintenance, repairs, energy consumption, and lifespan, can often paint a different picture. Warranties, as touched upon, play a significant role here. Longer warranties can save a significant amount in potential future repair costs.
While our discussion primarily focuses on the latest in 2023 and a nod to the best Vaillant combi boiler in 2022 and 2021, it's always good to keep an eye on the horizon. Manufacturers like Vaillant are in a constant endeavour to outdo themselves. Technologies evolve, and so do the needs and preferences of homeowners.
In the coming years, we can expect combi boilers to get smarter, more efficient, and even more environmentally friendly. As artificial intelligence and the Internet of Things (IoT) become more integrated into our homes, it's likely that our boilers will be an eve more significant part of this interconnected ecosystem.
Frequently Asked Questions (FAQs)
What Does the Vaillant Boiler Warranty Cover?
Your Vaillant boiler warranty will cover any defects relating to the manufacture of your boiler, and parts and labour will be covered; your repairs need to be carried out by a Vaillant Service Engineer.
Why Else You Should Use a Qualified Vaillant Service Engineer?
While Vaillant boilers are top-tier in quality and performance, their upkeep requires a skilled hand. When seeking a professional for servicing or installation, it's imperative to choose a Gas Safe registered engineer. This certification means the engineer is qualified to work safely and legally on gas appliances in the UK.
Additionally, a qualified engineer can provide valuable tips on maximising boiler efficiency and ensuring you're getting the most out of your Vaillant system. They can guide you on issues like optimising thermostat settings, improving home insulation, or even simple things like bleeding radiators.
What is the Lifespan of a Vaillant Combi Boiler?
A well-maintained Vaillant boiler will easily last between 10 and 15 years without any trouble.
What is the Most Efficient Way to Run a Vaillant Boiler?
Like with any combi boiler, you can maximise efficiency by tweaking the boiler flow temperature. Fortunately for you, we've written an entire piece on setting your combi boiler temperature which you can read here.
If you're running short on time, though, here's what you need to know; for heating, it's generally advised that you set your boiler's temperature to between 60°C and 70°C, whilst the hot water temperature on the boiler should be no lower than 50°C (this avoids the risk of Legionnaires' disease).
Does Vaillant Have a Good Reputation?
Yes! Vaillant is one of the most trusted boiler brands out there, as evident in its Excellent 4.5/5 TrustPilot rating, from almost 20,000 reviews. It's also previously been certified as Best Buy by prestigious consumer website Which – another feather in the manufacturer's already brimming cap.
Want to Know More About the Vaillant Brand?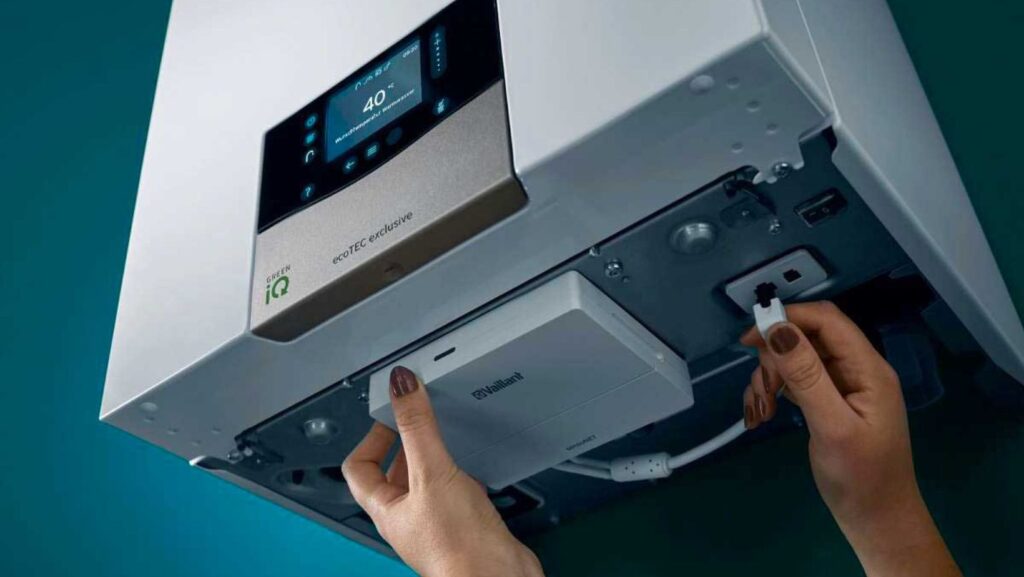 Nestled amidst the bustling heart of Germany, the tale of Vaillant began over 140 years ago. It's a story of innovation, family, and a burning desire (quite literally) to warm homes across the continent.
In 1874, Johann Vaillant, a master tinkerer, had a lightbulb moment. He invented the "closed system" gas-fired bath boiler, and the world's homes have been toastier ever since. This invention wasn't just about warmth; it was about safety. For the first time, gas wasn't vented into living spaces – a groundbreaking move.
ℹ The brand's mascot, the hare in an eggshell, wasn't a quirky marketing stint. In 1899, Johann found a hatching bird on an Easter morning, symbolising new beginnings and warmth. Hence, our friendly hare became the emblem of a brand associated with innovation and family comfort.
As the years progressed, Vaillant didn't rest on its laurels. Always at the forefront, they embraced technology, rolling out the first wall-hung boiler in 1967 and the ecoTEC high-efficiency boiler more recently. Today, Vaillant stands as a beacon of trust in the UK and beyond, representing a blend of German engineering and a deep-seated commitment to sustainability.
Final Thoughts on the Best Vaillant Combi Boilers
In conclusion, when selecting a Vaillant combi boiler, always prioritise your needs and be mindful of the evolving features and technologies, ensuring you receive the best value for your investment.
Getting the right boiler saves you money in the longer run, hassle, and keeps your home comfortable all year around. All five of Vaillant's combi boilers are impressive in their own right, but if we had to pick one? Our overall winner is the ecoTEC Plus, especially with its new features. View our full range of Vaillant boilers, today!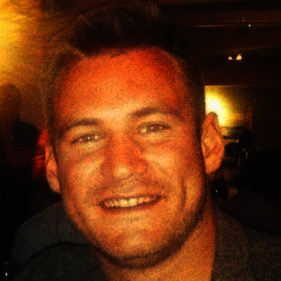 Boiler Choice Director & Founder
This blog was written in collaboration with Eddie Scoffin, the founder of Boiler Choice. Eddie has been installing boilers for over a decade. With a passion for excellence and customer satisfaction, Eddie's leadership and expertise have been instrumental in the success of Boiler Choice. His commitment to making the boiler installation process hassle-free for customers has earned him a respected reputation in the industry.
Updated on August 28, 2023