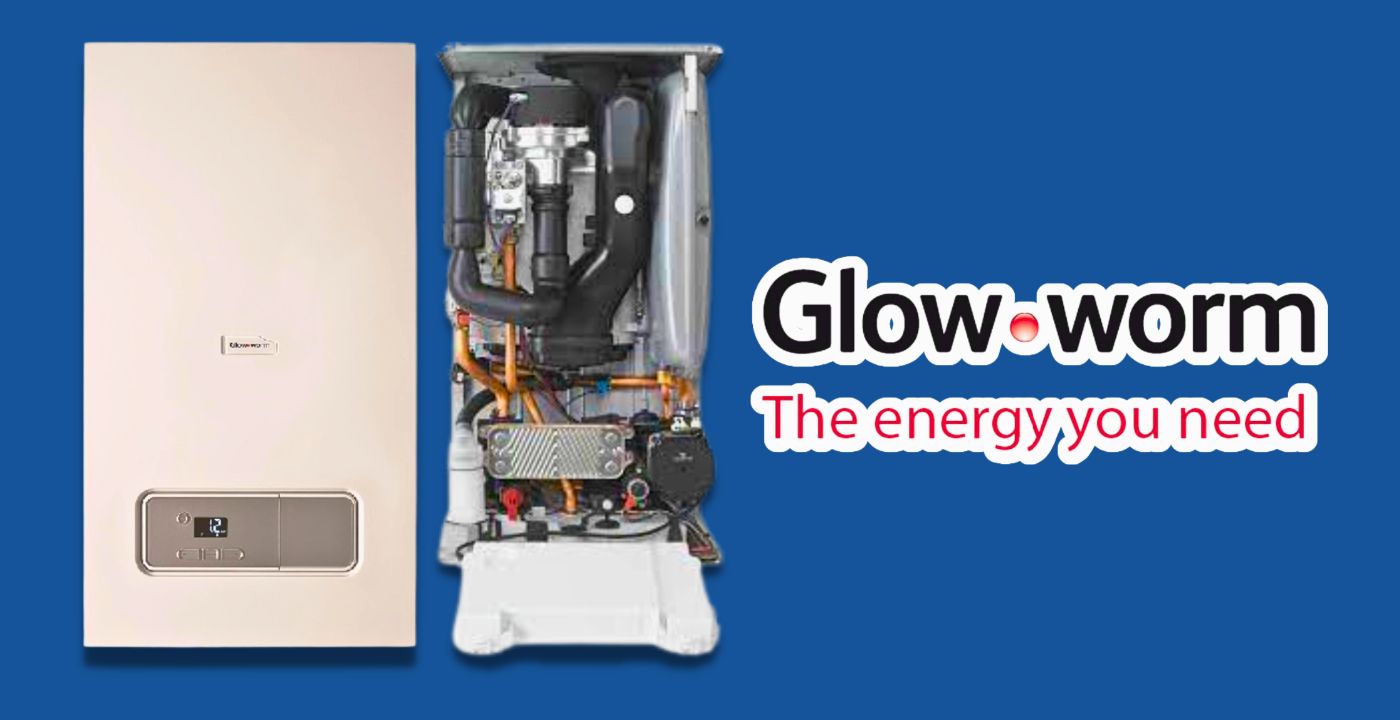 You're here for one reason, and one alone, and that's to find out whether Glow-worm boilers are any good. There's no reason to beat about the bush, so let's crack on with our Glow-worm boiler review and find out everything there is to know about the brand.
Key Takeaways
Although Glow-worm is not considered a premium boiler manufacturer, some of its models compare favourably with much more expensive and recognised brands.
On average,

a Glow-worm boiler (with installation) will cost you between £800 and £1100

.
Glow-worm is very positively reviewed with

an Excellent rating on Trustpilot

and

a TrustScore of 4.6 out of 5 stars

.
Who Makes Glow-worm Boilers?
Glow-worm has a long history of providing Britain with boilers and heating systems, having done so since 1934. The company was established at the Derwent Foundry, in Derbyshire, and remains there to this very day. 
Glow-worm is very proud of its British Heritage, and has received the Made in Britain Collective Mark for its Energy, Ultimate and Easicom range of boilers. 
Made in Britain is a non-profit organisation that works with UK trade organisations and the British Government, and which was created to celebrate and support British companies, products and services.
In 2001 Glow-worm was acquired by Vaillant, another of Boilerchoice's preferred manufacturers. Vaillant is the second-largest heating systems manufacturer in Europe and they have continued to uphold the value of Glow Worm's British heritage, as demonstrated by the recent recognition by Made in Britain.
We always say that if you want to know how good a company is, you ask its customers. Thankfully, these days there are abundant resources online where real customers leave genuine, verified reviews of companies and their products and services. 
Of all of these available resources, the biggest and most respected by far is Trustpilot, so that's where we'll start.

Trustpilot reviews are provided by genuine, verified customers that have purchased products or services from the company they are reviewing within the last 12 months. 
The TrustScore isn't just a simple average of all reviews. It's also based on multiple factors like age and number of reviews.

As you can see Glow-worm has a top rating of excellent with a TrustScore of 4.6 stars out of a possible 5.
Glow-worm Servicing and Repairs
Glow-worm will carry out your annual boiler service which will be undertaken by an in-house-trained, factory engineer. An annual service from Glow-worm consists of a twelve-point check, with assessment consisting of:
A preliminary inspection which will seek to identify any obvious issues including leaks or corrosion of the pipework.
Next, they assess the boiler's pilot light to make sure it is burning fuel properly. 
Once that's complete, the engineer will inspect the internal parts of the boiler. This includes checking and cleaning all the vital components such as the spark probe, main injector, heat exchanger, burner and safety devices.
After the cleaning of the internal components, the engineer will inspect the flue terminals. This ensures terminals are not blocked and that they have been sealed correctly.
When the engineer is confident there are no blockages or broken seals they will check the water and gas pipework for wear and tear.
The penultimate stage of the annual service involves checking your gas pressure and flow settings which will be adjusted to the correct levels if they aren't operating at the correct capacity
The service culminates with the engineer turning your boiler on, and making sure that everything is in full working order.
If your Glow-worm boiler is ever in need of repair Glow-worm will carry out one-off repairs for a fixed fee. 
Glow-worm states that the average cost of a one-off repair is £365 but if it proves uneconomical to repair the boiler, or if your boiler is beyond repair, you will only be charged for the attending engineer's time at a fixed rate of £99.
All one-off repairs come with a free gas safety inspection
Glow-worm is considered to be somewhere between economy and mid-range in terms of the pricing of their boilers. As such, this is reflected in the price you will pay for their boilers and installation costs. 
Typically, a Glow-worm boiler, along with installation, will cost you anywhere between £800 and £1,100.
Glow-worm Boilers Top Picks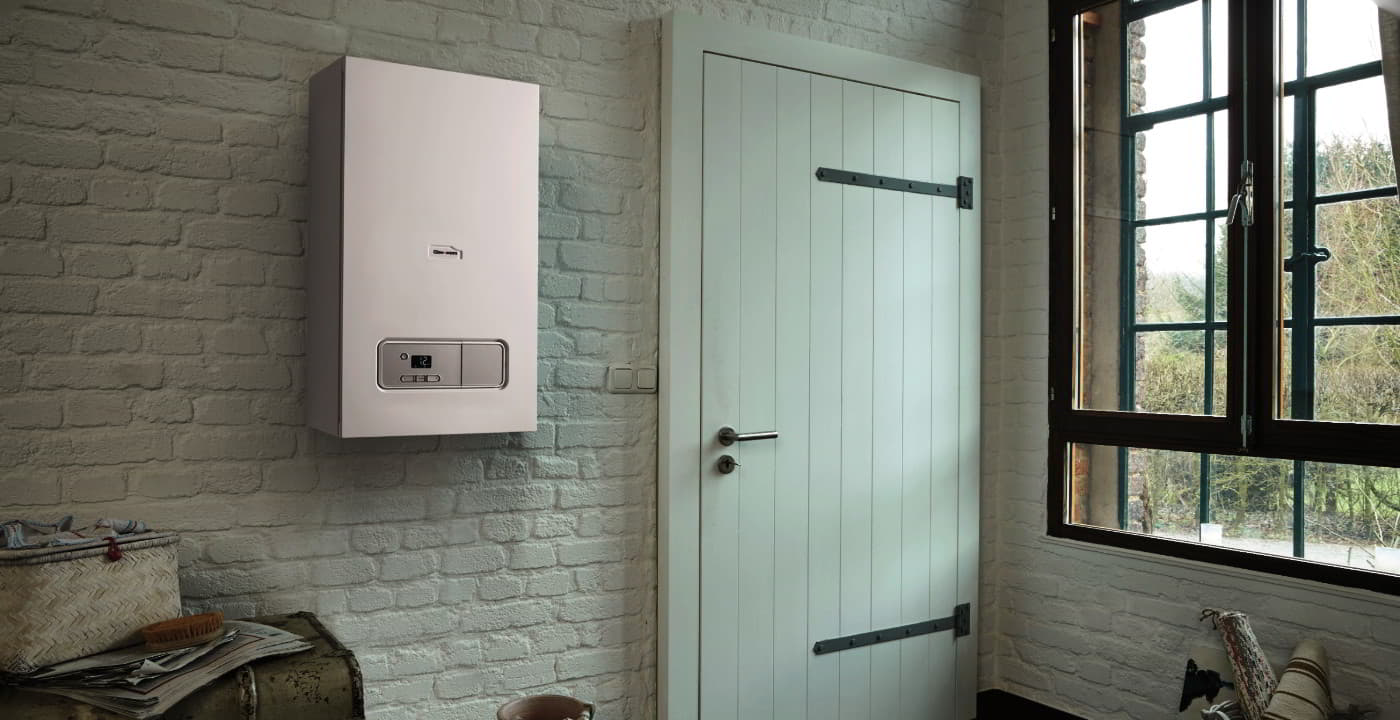 Given that Glow-worm has a wide range of combi, system, and conventional boilers, we thought it would be easiest for you if we highlighted our top picks of the Glow-worm boilers currently available:
We like the Energy 18s for many reasons. First of all, as with the entire Energy range, this system boiler model comes with Quiet Mark accreditation, meaning it runs very quietly. 
This is particularly important because, being a boiler with an 18kW, it's usually suitable for smaller properties with up to two bedrooms. And the smaller the property, the more important it is that your boiler runs quietly.
With that being said, the 18s packs a serious punch for its output and can easily cope with the demands of a property with two bathrooms and high water usage. 
Additional features of the Energy 18s include its extremely compact size allowing it to fit in any cupboard space, top and rear flues which afford more options for installation, and it comes with a 7-year warranty which is the highest standard warranty offered by Glow-worm.
If this sounds like it might be of interest you can read our full review of the Energy 18s.
Next of our top picks is the Glow-worm Ultimate 35c combi boiler.  
The Ultimate 35c is not only a powerful boiler capable of heating larger properties with up to 4 bedrooms and multiple bathrooms, but it does this with an energy efficiency rating of 94%, making it one of the most efficient boilers in any Glow-worm range. 
Furthermore, the Ultimate 35c can be controlled with Glow-worm's Migo app personal heating assistant. You have total control at any time wherever you happen to be, making life not only more comfortable and convenient but helping you to save on your energy bills, too. 
Other notable features include a Grundfos modulating pump allowing for further reduced energy usage, an in-built filling loop for straightforward maintenance, and a 14.6l/min flow rate meaning you get some serious water flow from your taps, bath and shower. 
Again, if this sounds like an attractive proposition you can avail yourself of our full review.
Seeing as we've had two gas-fuelled picks so far, we thought it wise to make our final top pick a boiler for people that require, or desire, a non-gas-fuelled heating system. As such, the only real choice was the Glow-worm LPG combi boiler.
The LPG combi has a range of notable features. It is the most lightweight boiler Glow-worm has ever produced, is another Glow-worm boiler with quiet-mark accreditation making it ultra quiet, and has a 93% efficiency rating (28kW model).
Plus, not only does it have an ErP efficiency rating of A, but its highly efficient pump makes it very adaptable to changing heating and hot water demands. You can find our full review of the Glow-worm LPG combi here.
Frequently Asked Questions (FAQs)
How Long Will a Glow-worm Boiler Last?
As with most modern boilers, you should expect a Glow-worm boiler to last anywhere between 10 and 15 years if they're well maintained and serviced regularly. 
Most Glow-worm heating systems come with free parts and labour guarantees that last between 3 and 7 years, though you have the option to extend these if your boiler is installed and registered by a Club Energy installer. Club Energy is Glow-worm's installer loyalty scheme.
Are Glow-worm Boilers Noisy?
Most Glow-worm boilers are not noisy when in operation. Many run very quietly when compared to like-for-like boilers from other manufacturers, and many of their heat-only, system and combi boilers are Quiet Mark accredited, as is the entire Glow-worm Energy range of boilers.
Are Glow-worm Boilers Energy-Efficient?
Yes! Most Glow-worm boilers are highly energy-efficient. The vast majority come with at least an A-rating (ErP) and an energy efficiency of 90-96%.
So, after all that, are Glow-worm boilers any good? Yes, we think so. The quality of Glow-worm boilers does vary across the different ranges but, generally speaking, with most models you get a real bang for your buck at an attractive price point. 
Not all models come with long warranties, which is one of the primary drawbacks, and makes it important you do your homework before committing to a purchase. But, in terms of performance, energy-efficiency, and cost, Glow-worm often holds its own against equivalent models from premium manufacturers. 
If you are looking for a new boiler and think Glow-worm might be a good fit for your needs please check out our full range of Glow-worm boilers, or if you have any immediate questions, please get in touch.
This blog was written in collaboration with Eddie Scoffin, the founder of Boiler Choice. Eddie has been installing boilers for over a decade. With a passion for excellence and customer satisfaction, Eddie's leadership and expertise have been instrumental in the success of Boiler Choice. His commitment to making the boiler installation process hassle-free for customers has earned him a respected reputation in the industry.